Michael Rubin: Iran's Rafsanjani Was No Moderate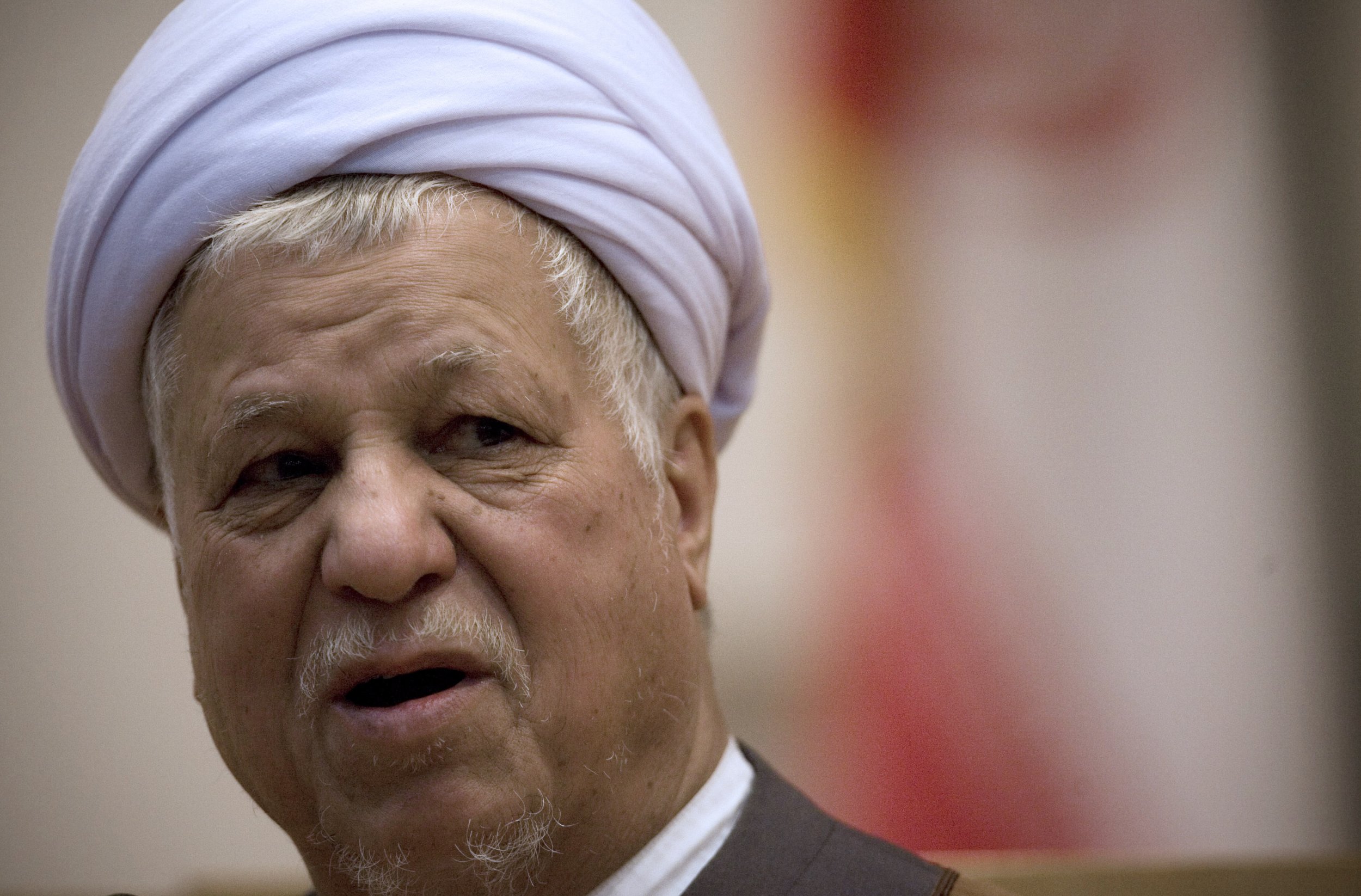 This article first appeared in the Washington Examiner.
Ali Akbar Hashemi Rafsanjani, Iran's former president and arguably the Islamic republic's second-most influential political figure, died of a heart attack Sunday. He was 82.
Almost immediately, journalists and some diplomats described his death as a blow to moderation in Iran. Thomas Erdbrink, the Tehran bureau chief for The New York Times, tweeted, "The death of Rafsanjani…is a major blow to moderates and reformists in Iran."
Rafsanjani was a master strategist and an initiator of Iran's game of good cop-bad cop, but he was no moderate. He was well-known for his corruption, affluence and commitment to the Islamic republic's genocidal ideology.
He was the father of the Islamic republic's nuclear weapons program, having lobbied for it while chairman of parliament and then worked, alongside Hassan Rouhani, then-secretary of the Supreme National Security Council, to divert the peace dividend that Iranians might have enjoyed following the end of the Iran-Iraq War, channeling it instead into a covert nuclear weapons and ballistic missile program.
Related: Michael Rubin: Trump team's first ethics scandal
For Rafsanjani, deterrence may not have been the end goal. On December 14, 2001, for example, he suggested that Iran could use nuclear weapons to eradicate Israel, arguing that Iran had the strategic depth to absorb any second strike.
Did Rafsanjani counsel outreach to the West? Certainly, but there is a difference between outreach and true détente.
He worked behind the scenes to encourage the Reagan-era outreach that became the arms-for-hostages scheme, but later took pride in humiliating United States officials who sought to engage. In 2008, for example, he gloated to the Iranian website Agahzasi, "Have you forgotten that Irishman [Robert "Bud"] McFarlane came here and our authorities were not willing to talk to him? He was stuck with our second and third rate authorities."
President George H.W. Bush was encouraged when Rafsanjani became president in 1989, believing that in Rafsanjani he had a partner to resolve the cases of American hostages remaining in Lebanon.
The day after his inauguration, Rafsanjani suggested that "reasonable, prudent solutions" could free the hostages, and privately he told Pakistani intermediaries that U.S. gestures might grease the process. Bush felt Rafsanjani's statement "offer[ed] hope" and State Department spokeswoman Margaret Tutwiler suggested her belief that "Iran is genuinely engaged."
When United Nations intermediaries visited Tehran to pursue the dialogue further, Rafsanjani dismissed them out of hand. For him, moderation was window-dressing to relieve pressure on the Islamic republic, nothing more. Indeed, from 1981 until 2009, he was Tehran's Interim Friday Prayer leader, a position from which he oversaw chants of "Death to America" on a weekly basis.
Rafsanjani's death should not be mourned, but it should be cause for introspection. How was it that he managed to convince U.S. officials from the Reagan administration through President Obama that he sought moderation and peace all while working behind the scenes to strengthen Iran's military capacity and betray reform at every key moment?
Perhaps by studying how Rafsanjani manipulated public opinion, U.S. authorities might learn to dismiss superficial rhetoric and focus on the substantive deeds of adversaries so as not to place hope in a mirage.
Michael Rubin is a resident scholar at the American Enterprise Institute. He is a former Pentagon official whose major research areas are the Middle East, Turkey, Iran and diplomacy. Rubin instructs senior military officers deploying to the Middle East and Afghanistan on regional politics and teaches classes regarding Iran, militantism and Arab politics on board deploying U.S. aircraft carriers. Rubin has lived in post-revolution Iran, Yemen and prewar and postwar Iraq and he spent time with the Taliban before 9/11. His newest book, Dancing With the Devil: The Perils of Engaging Rogue Regimes, examines a half-century of U.S. diplomacy with rogue regimes and militant groups.