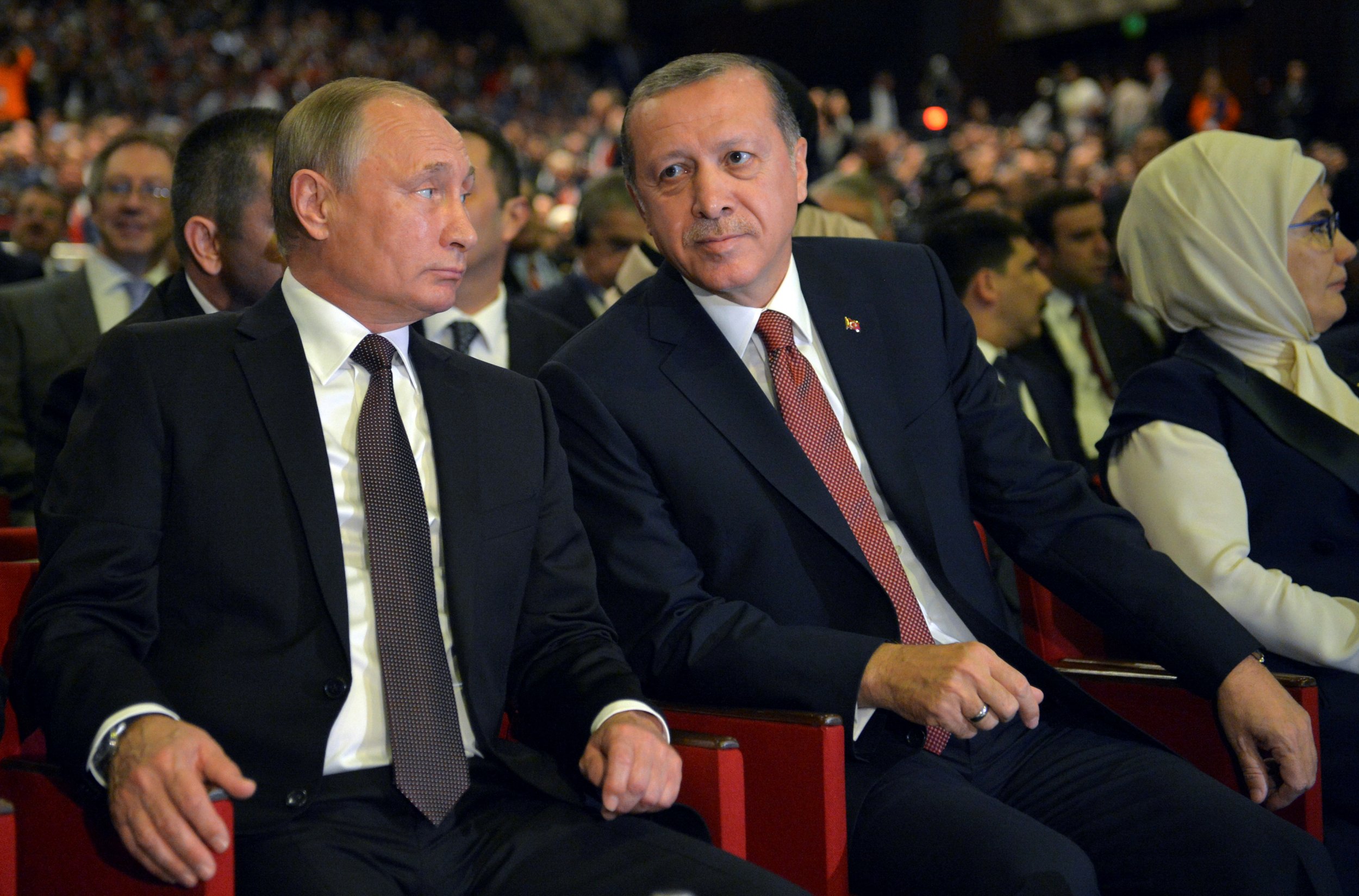 This article first appeared on the American Enterprise Institute site.
During his campaign, President-elect Donald Trump repeatedly criticized Secretary of State Hillary Clinton for ineffective diplomacy and counterproductive initiatives.
He repeatedly ridiculed her "reset" initiative toward the Russian government and, indeed, the "reset" was a failure. Like too many new secretaries of state, Clinton assumed the failure of diplomacy with Russia had been due to her predecessor rather than U.S. adversaries.
Alas, within days of Trump triumphing in an upset victory over Clinton, it appears that top advisers are engaging in the same behavior, this time regarding Turkey.
Lt. Gen. Michael Flynn, the former head of the Defense Intelligence Agency, has been an important Trump surrogate for months. On Election Day, he penned a piece in The Hill entitled "Our ally Turkey is in crisis and needs our support." Here's an excerpt:
…Turkey is vital to U.S. interests. Turkey is really our strongest ally against the Islamic State in Iraq and Syria (ISIS), as well as a source of stability in the region. It provides badly needed cooperation with U.S. military operations. But the Obama administration is keeping Erdogan's government at arm's length — an unwise policy that threatens our long-standing alliance.
He then defends Erdogan's demands that U.S.-based cleric Fethullah Gülen be extradited:
Gülen portrays himself as a moderate, but he is in fact a radical Islamist. He has publicly boasted about his "soldiers" waiting for his orders to do whatever he directs them to do. If he were in reality a moderate, he would not be in exile, nor would he excite the animus of Recep Tayyip Erdogan and his government.
Flynn gets Erdogan wrong, whitewashes recent Turkish behavior, fails the logic test and proposes a policy prescription that would make matters worse.
First, a bit of history: President Obama embraced Erdogan, even calling him one of his top foreign friends. It is true that in recent years the Obama administration has been keeping Erdogan "at arm's length," but there is a reason for that: Regardless of what Erdogan says publicly, there is ample intelligence that he has supported Al-Qaeda affiliates inside Syria as well as ISIS. That makes Turkey a source of instability in the region, not its remedy.
Then there is the assumption that Erdogan is fine with moderate Muslims but intolerant of radical Muslims. If that's the case, perhaps Gen. Flynn can explain why Erdogan has not only hosted Hamas, but embraced its most militant leadership. Or why Erdogan has welcomed genocidal Sudanese dictator Oman al-Bashir despite outstanding war crimes indictments? Critics—myself included—have criticized Gülen for a number of reasons, but terrorism is not one of them.
Trump foreign policy adviser Walid Phares has also suggested that the United States should reconsider its position toward Gülen and Syrian Kurds.
Should Gülen be extradited? If Turkey can provide proof of his involvement in the events of July 15, then yes. But almost four months after the coup, Turkish authorities have failed to provide the United States with anything other than accusations and demands.
Is it worth it to extradite Gülen simply to appease Erdogan? No. To undercut the judicial process in his case would make the United States seem as much of a banana republic as Turkey has become.
Appeasing dictators like Erdogan is also dangerous. Declassified Soviet documents demonstrate that President Jimmy Carter's willingness to accede to Ayatollah Khomeini's demands to expel the exiled shah who, like Gülen came to seek medical treatment, contributed to the Soviet calculation that Carter was too weak to do anything about the planned Soviet invasion of Afghanistan.
Turkey is in crisis. It faces a tremendous security challenge and its economy is now in sharp decline. Its challenges, though, are the result of Erdogan's policies and the tremendous purge he has undertaken. The remedy for Turkey is fundamentally to change its policies.
It's one thing to criticize Obama's policies, but it's another thing to repeat his mistakes. Obama's desire to do the opposite of whatever George Bush had done led to disastrous decisions like the precipitous withdrawal from Iraq, a disastrous deal with Iran and Clinton's coddling of Vladimir Putin.
For Flynn and Phares to blame Obama for being insufficiently obsequious to Erdogan, they are making the mistake of hubris, giving into blackmail and empowering the very radicalism which they seek to fight.
Michael Rubin is a resident scholar at the American Enterprise Institute. A former Pentagon official, his major research areas are the Middle East, Turkey, Iran and diplomacy.