Michael Rubin: Will Trump Turn a Blind Eye to Tyranny?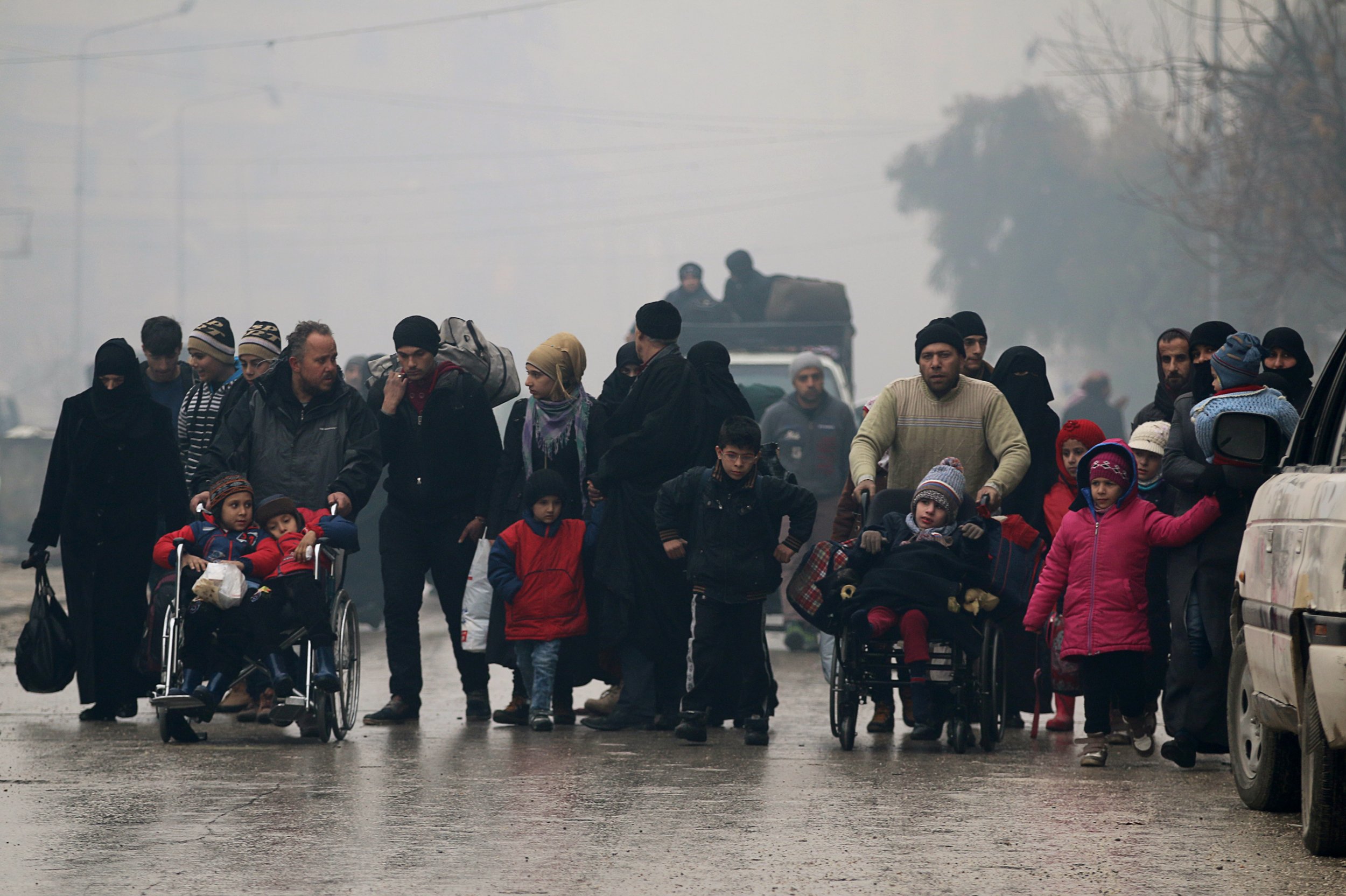 This article first appeared on the American Enterprise Institute site.
Reports out of Aleppo suggest that the forces of Syrian President Bashar al-Assad are not being magnanimous in victory (not that anyone in their right mind expected them to be) and instead are massacring both rebel prisoners and civilians.
In other words, Aleppo has become U.N. Ambassador Samantha Power's own personal Srebrenica. If her book A Problem from Hell castigating career-oriented politicians and policymakers for not doing what was necessary to avert genocide launched her career, Power became Exhibit A in how the temptations and trappings of power can lead good people to justify doing little of substance.
Power will be confronted for the rest of her career with a simple question: If she had resigned in protest, would her resignation have brought the type of political and public pressure to bear on Syria that she was unable to do while serving inside government?
Alas, Aleppo might be only the end of the beginning rather than the beginning of the end, given President-elect Donald Trump's emphasis on stability and his disdain for intervention in the region. Trump rails repeatedly on the alleged $6 trillion cost of wars of choice in the Middle East, and implies that the region would be better off with strongman dictators like Saddam Hussein or Assad, no matter what they do to their own people.
It's a legitimate, realist argument, one that has gained traction given the difficulties faced in Iraq, Afghanistan or, for that matter, Libya, which was supposed to be a test case for Power's doctrine of "responsibility to protect."
It would be wrong, however, to see the occupant of the White House as simply a passive figure. It's not a choice of simply Trump or President Barack Obama turning a blind eye to massacres ongoing in Aleppo or, in the past, President Ronald Reagan turning a blind eye toward Saddam Hussein's poison gas attacks on Iraqi Kurds.
Rather, there's a broader question about how U.S. passivity plays into the calculation of would-be human rights abusers. Take Turkish President Recep Tayyip Erdogan: As bloody as his campaign against Turkey's Kurds might be, how much more violence might he employ if he knew that there would be no reaction from Washington?
Might Burma's repression of its Rohingya minority transform into genocide if the Burmese knew they faced no consequences?
Might Russian President Vladimir Putin figure he might not only conquer Ukraine, but alter its demography more permanently?
The human rights community has long undermined itself by compromising itself to partisan politics and leftist ideology. Part of that has been a desire to bash disproportionately the United States for slights real and imagined.
Well, it may soon come to pass that the slaughter of Aleppo is the new normal. The world is about to learn what happens when the United States recuses itself from moral leadership.
It's not going to be pretty, but hopefully it will lead to a new appreciation of just how much American leaders of both parties have contributed to the world in the post-World War II order.
Michael Rubin is a resident scholar at the American Enterprise Institute. He is a former Pentagon official whose major research areas are the Middle East, Turkey, Iran and diplomacy. Rubin instructs senior military officers deploying to the Middle East and Afghanistan on regional politics and teaches classes regarding Iran, terrorism and Arab politics on board deploying U.S. aircraft carriers. Rubin has lived in post-revolution Iran, Yemen and prewar and postwar Iraq, and he spent time with the Taliban before 9/11. His newest book, Dancing With the Devil: The Perils of Engaging Rogue Regimes, examines a half-century of U.S. diplomacy with rogue regimes and terrorist groups.
Read more from Newsweek.com:
Michael Rubin: Will Trump Turn a Blind Eye to Tyranny? | Opinion