Michael Sam, the First Openly Gay NFL Player, Leaves Football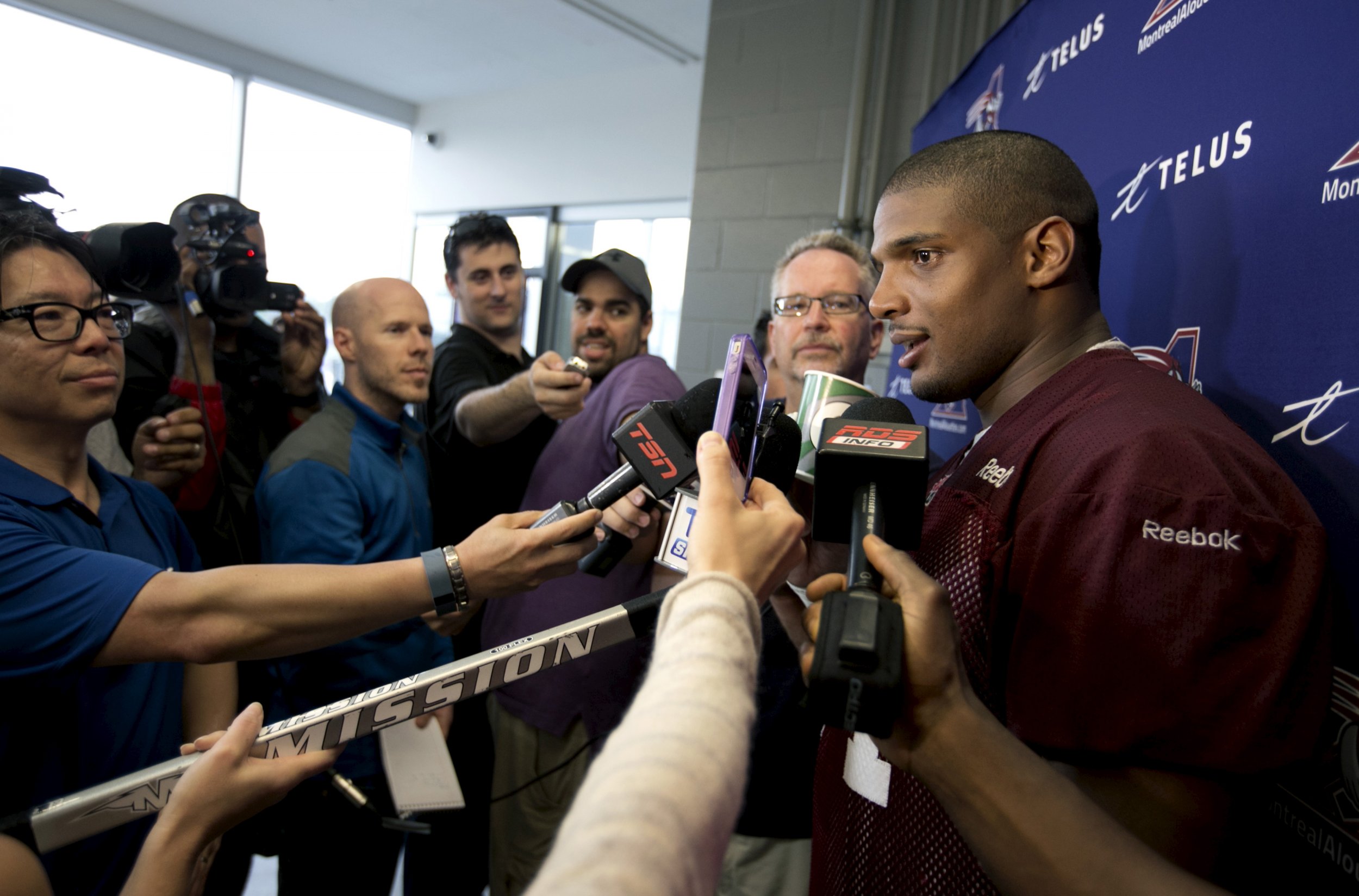 Michael Sam became a fixture on ESPN and other sports media outlets when he was drafted by the St. Louis Rams in the seventh round of the 2014 NFL draft. Now Sam, the first openly gay player in the NFL, may be stepping off the field for good. Sam tweeted Friday that he is leaving his current team, the Montreal Alouettes of the Canadian Football League.
In three tweets, Sam explained his situation:
Sam's rise to fame was quick and highly scrutinized. A defensive end at the University of Missouri, he was considered a marginal NFL prospect. After appearances in preseason games, training camps and the Dallas Cowboys' practice squad, he failed to survive team cuts in his first year. NFL teams are limited to 53 players on a roster, and Sam wasn't able to move up on the depth chart, which led to him signing with the CFL's Alouettes after a brief stint on the show Dancing With the Stars.
As the first openly gay man to be drafted into the NFL, he created months of discussion in the sports world around the difficulties of coming out as a football player, and he received the 2014 Arthur Ashe Courage Award from ESPN. But his struggles on the field led to some criticism, including an op-ed on ESPN claiming that he was distracted from the game. If that contention is true, it would be in no small part due to the immense media coverage he received, including ESPN's.
Sam's tweets leave open the possibility that he will return to the game. Several high-profile pro-sports prospects have struggled with mental health issues in the past, including Greg Oden and Royce White. Oden bounced around the NBA while also dealing with physical injuries, ultimately signing with a team in China. White, who suffers from anxiety associated with flying, has played in the NBA Development League and Summer League.