Michael Shannon Says He And Hilary Swank Were 'Kindred Spirits' on 'What They Had'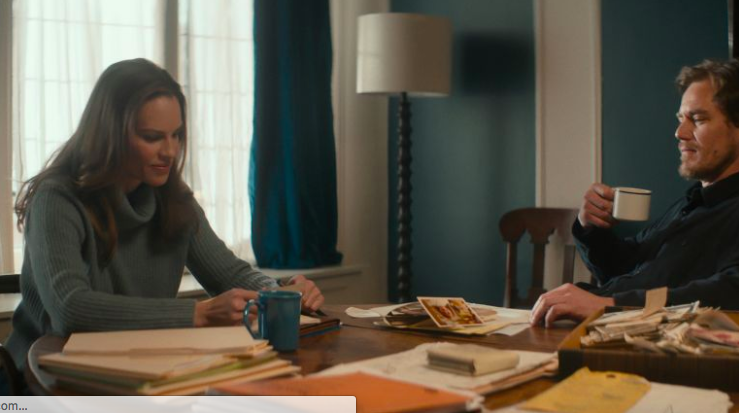 Michael Shannon might be arguably best known for playing the villain, like roles on Shape of Water and Broadwalk Empire, but he doesn't agree. In fact, Shannon is "bewildered" by that label. It could be because he's taken on more family-oriented roles, like in What They Had, a film directed Elizabeth Chomko,
What They Had begins when Bridget (Hilary Swank) returns home to Chicago after her brother, Nick's, (Michael Shannon) behest. He reveals their mother's (Blythe Danner) Alzheimer's has progressed after wandered out during a snowstorm on Christmas Eve wearing only a nightie. Their father (Robert Forster) isn't ready to let her go.
Not everyone has experience with Alzheimer's, but most people can relate to a family member getting sick. To deal with the grief, What They Had occasionally uses laughter to get through the tough scenes. There is an authenticity to the film that makes it unmistakably relatable.
Below, Newsweek's interview with Shannon has been condensed for brevity.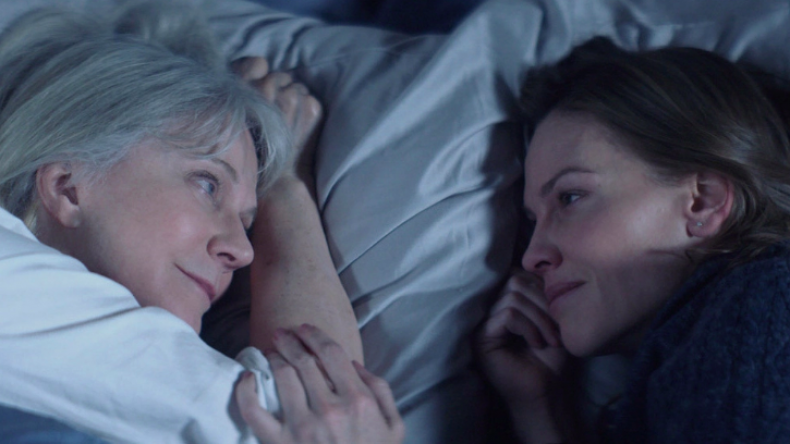 What was it like to play a character like Nicky?
I loved playing Nicky. He's a kind, sweet, decent human being. He cares a lot about his folks. He cares a lot about his family.
Various scenes in What They Had are pretty heavy at times. Does an acting role every take a toll on you personally?
No. The world takes a toll on me personally. I actually enjoy doing my job. The real world really beats the shit out of me.
One of the things that I really liked about What They Had is even though it is sad and serious, there are moments of lightness and levity.
It's kinda like me with my own family—and I imagine most people with their families. The family [in the film] had a sense of humor. It's one of the ways families interact with each other, particularly families that enjoy being together. It's one of the ways families cope with challenges and every family meets its challenges along the way. Sometimes you have to know when to be serious and know when to take action.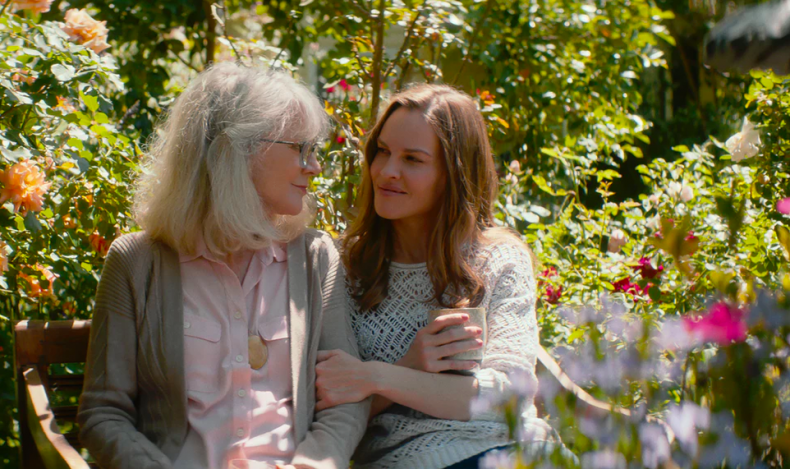 You worked with an all-star cast. What was it like to work with people like Blythe Danner, Robert Forster, and Hilary Swank?
I love Blythe. I worked with her son, Jake Paltrow, he directed me in a movie called the Young Ones. Blythe was very intimidated by the role. She didn't really have a personal experience in her family of people suffering from Alzheimer's. It was a foreign thing to her. I thought it was very brave of her to take the part on.
Robert Forster is a legend. This guy is such a gentleman and has so much experience. He just never lost his joy about working. He's very generous. He gave everybody a gift in the cast and crew. He's just one of these guys who are almost too good to be true. You don't see people like that too often anymore.
Hilary went off the grid for a little while—she was taking care of her dad who was having some health issues—so it's ironic that she comes back to the fold with a movie like this. I developed an interesting kinship with her. Sometimes you're just kindred spirits with people. I had never met her and we didn't have time to spend together before we started shooting but sometimes you just look in someone's eyes and you think, 'OK. I know this person.' And we kind of had that. I don't really know how to explain it. I think we both came up through the ranks in a similar fashion. We're both hard workers. We don't take the celebrity side of it all that seriously. We just love to tell stories and help directors get their visions out there.
What was one of your most memorable days on set?
Every day was memorable. I remember all of it. It was a very intense experience. The parts I really liked the most were when we were all together in a group around the dinner table. Those scenes are always a lot of fun because there's so much going on and so much to react to. Everyone's putting something out there and telling the story.
You mentioned Blythe didn't have any personal experience with Alzheimer's. Have you?
No. One of my grandmothers had a stroke and was incapacitated by it, couldn't speak or hardly move much but she lived for another 10 years after she had the stroke. It's a little bit different. I don't know if she forgot anything because she couldn't talk. She was kind of trapped. But she lived for another 10 years so she must have been getting something out of it because I'm sure if she really wanted to go she would have gone. It was always tricky when you went to visit her. You just wanted to let her know that you loved her but you couldn't really have much of a conversation.
I think that's what makes What They Had so relatable. Even if you don't know someone who is suffering from Alzheimer's, you've experienced someone you love get sick.
I feel like you'd be hard-pressed to watch this movie and not have it reverberate with you somehow. It's a depiction that some of us, if not all of us, deal with at some point or another. It comes from such a genuine place. Elizabeth [Chomko], the woman who made it, this is her family. It's loosely based on her family. She really captures all the nuances and details of these relationships so visibly.