Who Is Michael Skakel? Kennedy Cousin's Murder Conviction Vacated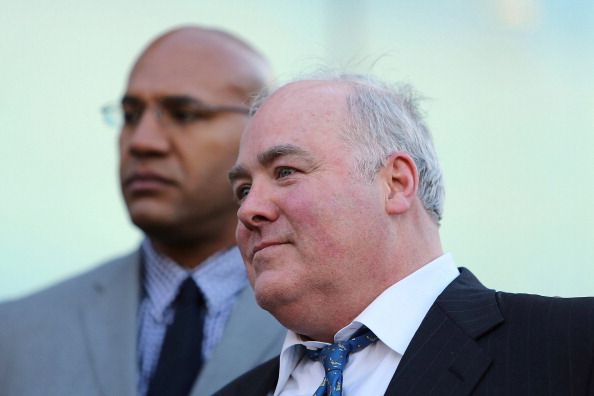 The Connecticut Supreme Court has overturned Kennedy cousin Michael Skakel's murder conviction and has ordered a new trial in connection to the 1975 killing of Martha Moxley, the Hartford Courant reported.
The court issued a ruling of 4-3 on Friday that Skakel's conviction had been overturned. The court decided that Skakel's trial lawyer, Michael Sherman, was so incompetent when he represented him in 2002 that it violated his right to a fair trial.
Skakel, who is the nephew of Robert F. Kennedy's widow, Ethel Kennedy, was convicted of murdering Moxley in 2002 when she was 15 years old.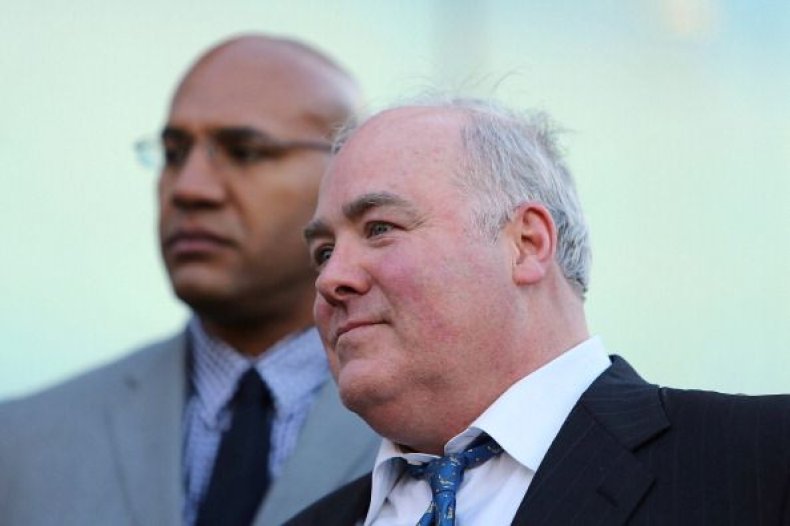 Moxley's body was found on October 31, 1975, in the wealthy area of Greenwich, Connecticut. Authorities determined she was beaten with a golf club. The last place Moxley was seen was at the Skakel home to visit the family, which was across the street from her home.
Skakel was sentenced to 20 years to life in prison for Moxley's death. Kennedy's cousin, who was 41 at the time he was sentenced, served as an aide for Senator Edward Kennedy when he ran for re-election in 1994.
''I would love to be able to say I did this crime, so the Moxley family could have rest and peace,'' said Skakel, who broke into tears several times. ''But I can't, Your Honor, because to do that would be a lie in front of my God, who I am going to be in front of for eternity. I have to live by his laws, and his laws tell me I cannot bear false witness against anybody or myself,'' Skakel said before he was sentenced for the murder, The New York Times previously reported.
He has remained free since 2013 while the court debated the latest appeal after citing the mistakes the trial lawyer made. The Connecticut Supreme Court ruled to reinstate Skakel's conviction in December 2016.