Watch Michael Stipe's Stunning Tribute to David Bowie on 'The Tonight Show'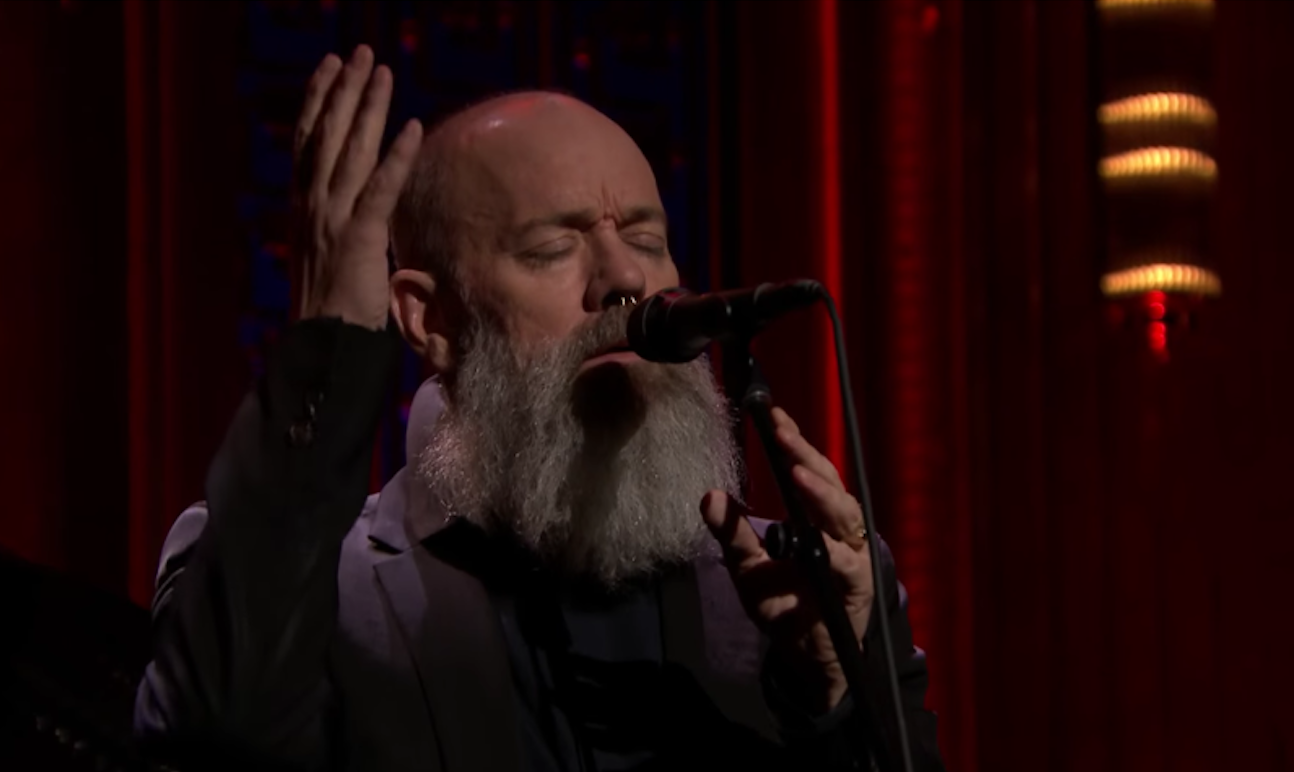 Former R.E.M. frontman Michael Stipe brought his new beard and nose ring to The Tonight Show on Tuesday for a rare solo performance. It was one of only a handful of appearances the "Losing My Religion" singer has made since R.E.M. called it quits in 2011, and though the nature of the visit was unknown, Stipe was scheduled to participate in two David Bowie tribute concerts on Thursday, March 31 and Friday, April 1 at New York City's Carnegie Hall, which is only a few blocks away from where The Tonight Show is taped.
As it turns out, the appearance was indeed in service of the Bowie tribute concerts. Accompanied only by a piano, Stipe delivered a melancholy rendition of Bowie's "The Man Who Sold the World," from the late icon's 1970 album of the same name.
Bowie clearly meant a lot to Stipe, just as he did to so many other legendary artists. Here's what the frontman posted to R.E.M.'s Facebook page after Bowie passed away in January.
DAVID BOWIERight now, it feels as if the solar system is off its axis, as if one of our main planetary anchors has...

Posted by R.E.M. on Tuesday, January 12, 2016
If you'd like to see Stipe, Laurie Anderson, Pixies, The Roots, The Flaming Lips, Cyndi Lauper and more pay tribute to the late icon live, you may be out of luck, as both shows are sold out. The tribute on Friday, April 1, however, will be live-streamed at musicofdavidbowie.com. All event proceeds will benefit music education charities.
This, of course, wasn't the first time "The Man Who Sold the World" was covered by an iconic artist. Nirvana delivered a emotional performance of the song as part of the band's legendary 1994 MTV Unplugged session.