Michael Strahan, Alan Shepard's Daughter Among Those on Next Human Space Flight
New York Giants football legend Michael Strahan will be heading to space along with the daughter of the late American astronaut Alan Shepard and four others on Dec. 9, the Associated Press reported.
Strahan made the announcement Tuesday about his Blue Origin flight on ABC's Good Morning America, which co-hosts.
"I want to go to space," the former NFL player said. "I think being there at the first launch, it really was mind-blowing."
Joining Strahan is Laura Shepard Churchley, the oldest daughter of Alan Shepard, on the mission next month aboard the New Shepard. The spacecraft is named after Churchley's father, who became the first American in space in 1961.
Carrying Strahan, Churchley and four paying customers, the upcoming flight will be the third one by the New Shepard this year to shuttle humans into space. Blue Origin has not disclosed the ticket price for paying customers.
Amazon founder Jeff Bezos, who heads Blue Origin, said that his own recent trip into space brought him perspective and new goals. He used his experience to speak at the COP26 climate conference in Glasgow, Scotland, where he announced that seeing the fragility of the Earth from space urged him to pledge $2 billion to fight climate change.
"Looking back at Earth from up there, the atmosphere seems so thin, the world so finite and so fragile. Now, in this critical year and what we all know is the decisive decade, we must all stand together to protect our world," Bezos said.
"We must conserve what we still have, we must restore what we've lost and we must grow what we need to live without degrading the planet for future generations to come. Restoration can improve soil fertility, raise yields and improve food security, make water more reliable, create jobs and boost economic growth, while also sequestering carbon."
For more reporting from the Associated Press, see below.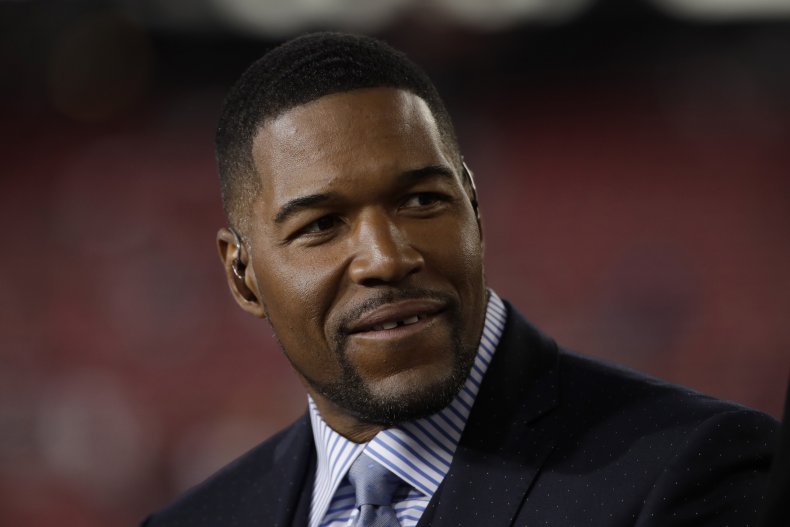 The 10-minute flight, five minutes less than Shepard's 1961 Mercury flight, will launch from West Texas carrying six people, two more than the previous two flights this year with humans aboard.
Similar to previous jaunts, Strahan's flight is likely to include about three minutes of weightlessness and a view of the curvature of the Earth. Passengers are subjected to nearly 6 G's, or six times the force of Earth's gravity, as the capsule descends.
Bezos and Star Trek star William Shatner flew to space on separate New Shepard flights this year. Shatner became the oldest person in space, eclipsing the previous record — set by a passenger on Bezos' flight in July — by eight years.
Virgin Galactic's Richard Branson went into space in his own rocket ship in July, followed by Bezos nine days later on Blue Origin's first flight with a crew. Elon Musk's SpaceX made its first private voyage in mid-September, though without Musk on board.