Michael Stuhlbarg's Breakout Year: Men in Black & Lincoln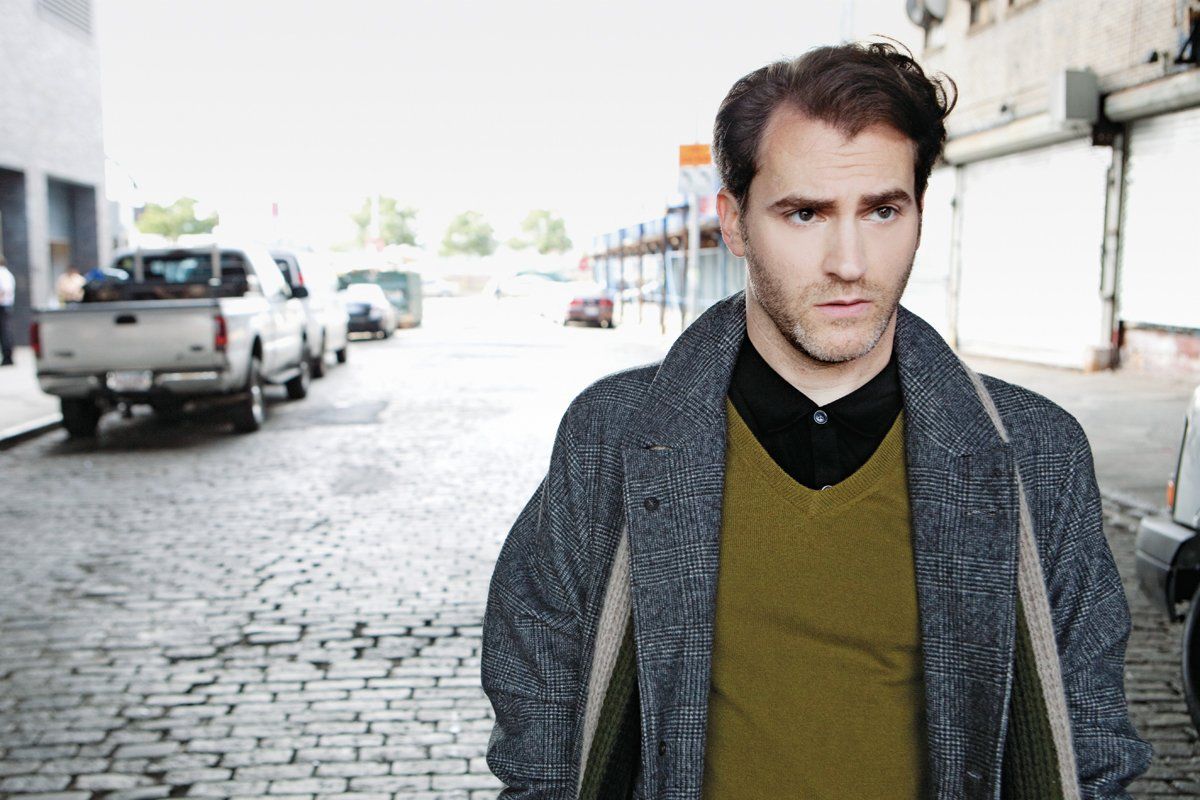 Weeks into the filming of Men in Black 3, director Barry Sonnenfeld started to believe that Michael Stuhlbarg was not just portraying an extraterrestrial, he actually was one.
Stuhlbarg, who plays Griffin the Archanan, a pivotal character who visualizes multiple versions of the future, threw himself into the role with startling fervor. "His script and notebook were filled with tiny scribbles, notes, diagrams," Sonnenfeld tells Newsweek. "It made me suspect that perhaps I had actually cast an alien. To Michael, all his little notations made sense. To me, they were scary and indecipherable."
His costar Josh Brolin, who hilariously mimics Tommy Lee Jones as the younger Agent K, also marvels at Stuhlbarg's exacting zeal. "He is all about specificity," Brolin says. "He brings his notebook everywhere he goes. It's a real science to him."
For the 43-year-old Stuhlbarg—a veteran of the stage who only recently has made a splash in film (as the title character in Joel and Ethan Coen's much-lauded 2009 dark comedy A Serious Man) and cable (portraying elegant gangster Arnold Rothstein in HBO's Boardwalk Empire)—MIB3 is the breakout moment. It's his introduction to the masses, an augury of his metamorphosis from actor's actor to movie star.
"Film, for me, has been a process of learning on the job," says Stuhlbarg, sipping a café con leche at an Upper West Side Cuban diner. He's unshaven and wearing a jaunty French cap, still looking fragile after shooting an emotionally draining scene the day before for Boardwalk Empire. "I think the theater work and the on-camera work feed off each other. My theater work has become more simple, and my on-camera work has become more energized or more spontaneous."
Stuhlbarg, who received the 2005 Drama Desk Award for his haunting performance in Martin McDonagh's The Pillowman, has felt at home on stage since his days as an 11-year-old chorister in a production of Bye Bye Birdie. "He's very shy—he internalizes a lot," says Oscar nominee Viola Davis, Stuhlbarg's Brooklyn housemate for 2½ years when both were studying at Juilliard, a ruthlessly competitive place where, Davis says, he was widely considered a genius. "He brings a lot of that quiet strength, focus, and concentration to his work." She compares his talent to that of Daniel Day-Lewis, with whom Stuhlbarg will appear as a Kentucky congressman in Steven Spielberg's Lincoln this fall. Also look for him as superagent Lew Wasser-man, opposite Anthony Hopkins in Hitchcock.
"I think Michael can do anything: comedy, drama, farce," says Sonnenfeld. "Whatever it is, he won't disappoint."