Michael Swearingin Missing: Texas Man and Woman Reported Missing, Car Found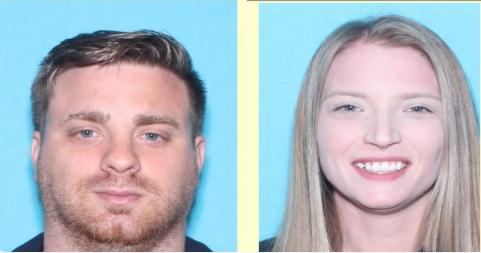 Authorities are still searching for a man and woman in Texas after the vehicle they were traveling in was located, but the pair was not. Michael Swearingin, 32, and Jenna Scott, 28, last made contact on Friday, the Temple Police Department said.
Swearingin and Scott were last seen together, police said. Both were last heard from on Friday at 3 a.m., and were driving a Gray Hyundai Genesis. Temple Police said there was "a concern for his health," but did not elaborate. Swearingin's mother, however, said it was related to prior heart problems, according to KWTX-TV.
The Hyundai was located in Austin, KWTX reported, but Swearingin and Scott were not inside. Scott's brother, Talon Scott, said she was supposed to attend her daughter's birthday but never arrived.
"My sister missed her daughter's birthday party that she set up," he said, according to KTBC-TV. "I know she would not have missed that for the world."
He went on to say he believed the situation was "an abduction, like a kidnapping." Scott's family met with police and the district attorney on Monday as part of the investigation, CBS Austin reported.
"My daughter and Michael are both very responsible people," Scott's father said, according to KWTX. "They would have let somebody know if they were doing something. We're just doing to keep praying and be hopeful and keep looking. Do all that we can to find them."
Anyone with information was asked to contact Temple Police at 254-298-5500.