Michael Vick: Lamar Jackson Should 'Proceed with Caution' in NFL Career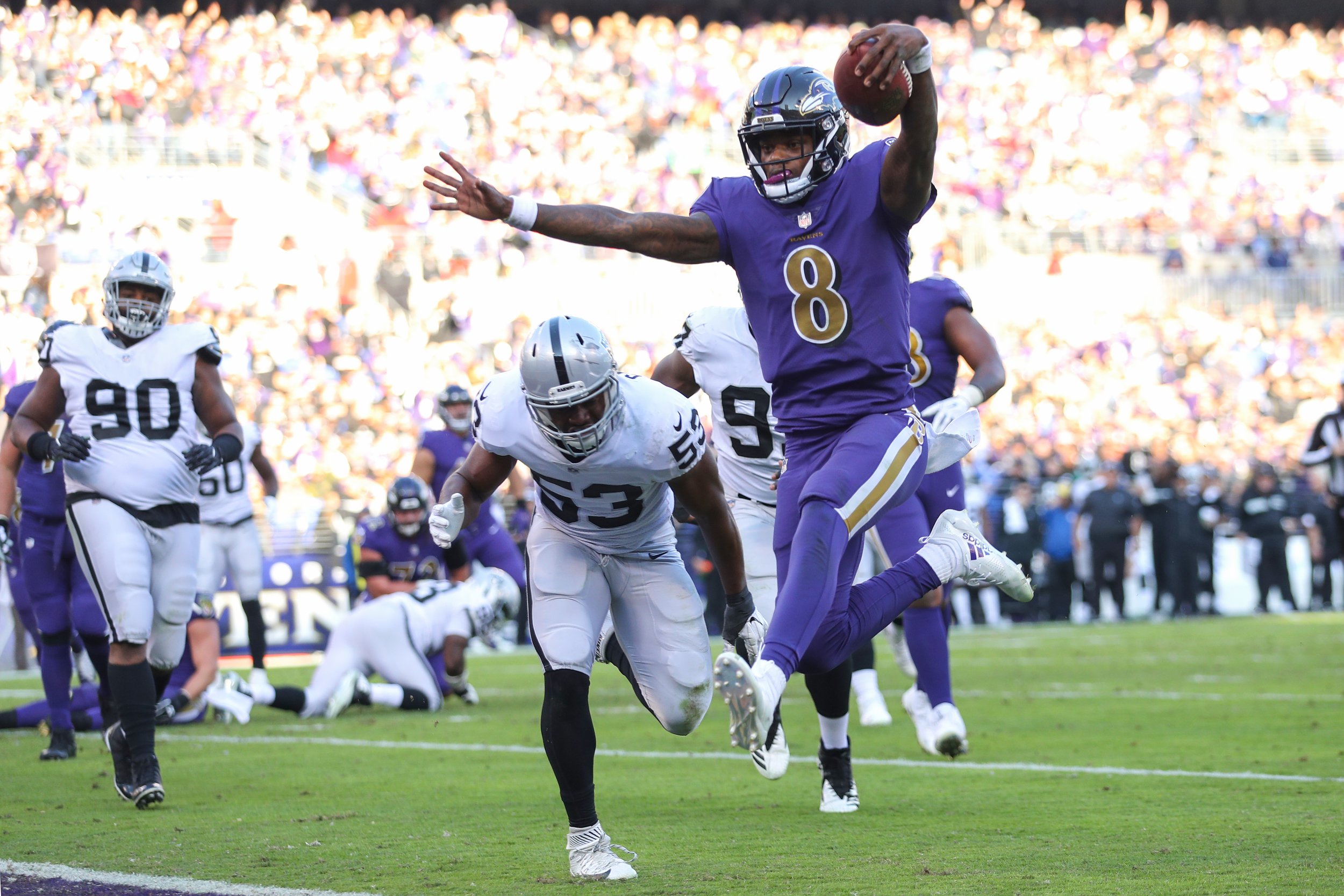 Former Pro Bowler Michael Vick believes Baltimore Ravens rookie Lamar Jackson is capable of breaking his NFL record for the most career rushing yards by a quarterback.
However, Vick believes the 21-year-old should follow some simple advice: "Proceed with caution."
Jackson has won both of his first two NFL starts in the absence of injured starter Joe Flacco, primarily as a mobile threat. The former Heisman Trophy winner has 37 total rushing attempts -- including 26 in his first start -- for 190 yards, which is the most by a quarterback during the Super Bowl era.
Vick, who relied heavily on his mobility during his career, suggests Jackson should aim for 10-12 attempts per game.
"With quarterbacks, we're not used to getting hit all the time," Vick told ESPN on Tuesday. "When we do it, it can either get you into the game or it can shake you up a little bit. It's not like a guy sitting in the pocket, you run the risk of getting injured. I'm not saying that should deter Lamar or scare him; I'm just saying proceed with caution."
Vick never recorded more than 15 rushing attempts in a game and only had double-digit rushes in 25 of his 143 career appearances. However, he acknowledged that his 873 total attempts slowed him down late in his career.
"Later on in my career, I did feel it more," said Vick, who is currently working as the offensive coordinator for the Atlanta Legends of the Alliance of American Football. "It took a longer time for my legs to come back. Six-thousand yards are a lot, but I'm in the record books."
The former No. 1 overall pick believes that Jackson is a closer comparison to him than any other mobile quarterback that has since played in the NFL. The rookie shares a similar stature, speed and intangibles to Vick, which has been noted since his Heisman Trophy-winning season at Louisville in 2016.
At the time, Vick tweeted that he thought Jackson was "5x better than what I was at [Virginia Tech]" and told NFL Network that the junior quarterback was a "spitting image" of himself.
"I could not believe what I had seen. I could not believe the things he was able to do -- It was a spitting image of me," Vick said. "And the only thing that came to my mind was this kid is five times better than I was when I was at Virginia Tech, only because he was going against Florida State. I remember how difficult it was for me to make plays against Florida State. What effort had to be put into getting first downs, scoring touchdowns."
Jackson will likely start against Vick's former team, the Atlanta Falcons, on Sunday as Flacco is not expected to practice this week due to a hip injury, according to ESPN's Adam Schefter.