Who Is Michael Williams? Man Suspected of Killing Angela Simmons' Ex-Fiancé Turns Himself In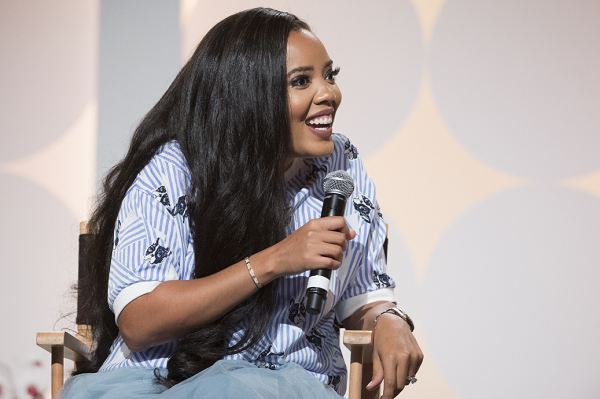 The man suspected of killing Angela Simmons' ex-fiancé Sutton Tennyson surrendered to Atlanta authorities. A 44-year-old man named Michael Williams arrived at Atlanta Police Headquarters with his lawyer Jackie Patterson and turned himself in on Wednesday, according to People magazine.
Williams was charged with aggravated assault with a deadly weapon, possession of a firearm during the commission of a felony and murder of 37-year-old Tennyson, who was shot and killed outside of his Atlanta home on Saturday.
Tennyson's death came following an argument with another unidentified man. After firing multiple gunshots, the suspect "sped from the scene in a car," authorities said on Saturday. Tennyson was pronounced dead upon police arrival.
Despite his surrender, Williams is preparing to fight for his innocence. His lawyer told People Williams denied having involvement in Tennyson's death and he is expected to fight the charges in court. "We are fighting this case vigorously, all the way to a jury trial," Patterson said. "It's gonna be a long process."
Williams is expected to appear before a judge in his first hearing on Thursday.
Simmons, the daughter of Run DMC's Rev Run, mourned the loss of Tennyson with whom she shared 2-year-old son Sutton Joseph. The former couple got engaged in April 2016, shortly before the Growing Up Hip Hop star revealed she was expecting her first child with Tennyson.
Simmons called off the engagement just weeks before the 2017 New Year but went on to co-parent with Tennyson.
She took to Instagram to share a special tribute to Tennyson following his death on Sunday. "Thank you for leaving behind my greatest gift. I'm hurting. I'm numb," she wrote alongside a series of photos of Tennyson and their son.
"Thank you for the outpouring of love everyone. I can't believe I'm even saying Rest In Peace Sutton. I promise to hold SJ down in every way I promise," she continued.