Michael Wolff Attacks Mika Brzezinski After Being Kicked Off 'Morning Joe': Trump 'Is Right About Mika'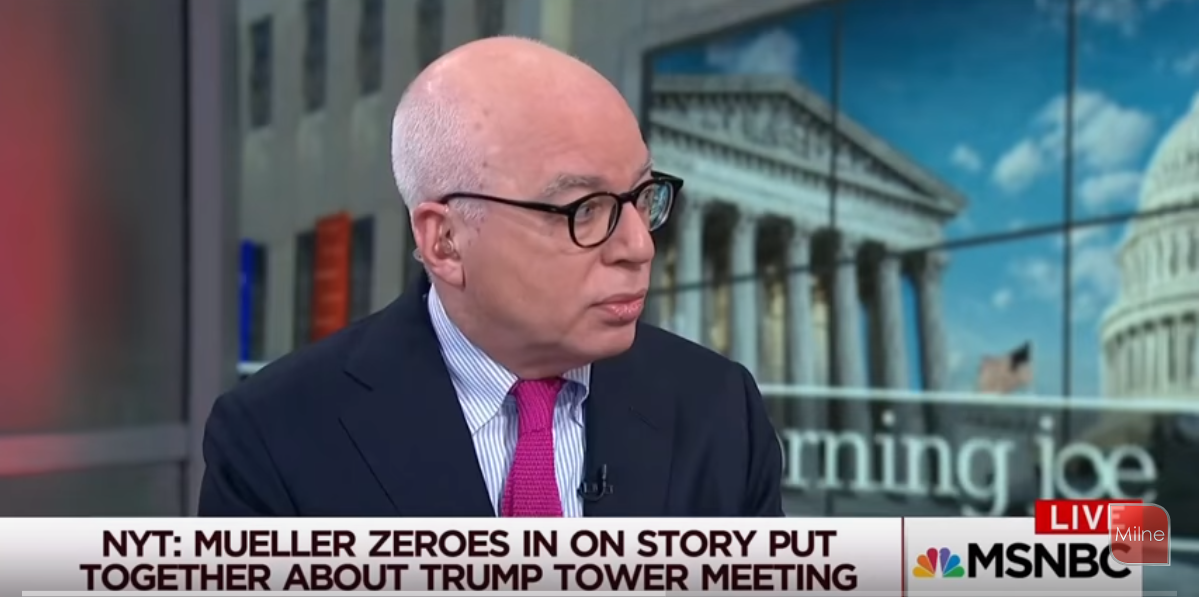 Michael Wolff, the author of the best-selling Trump exposé Fire and Fury, recently made a shocking claim: Donald Trump is having an extramarital affair in the White House. Now Wolff has managed to get himself embroiled in a feud with Morning Joe co-host Mika Brzezinski regarding the remarkable (and unsubstantiated) allegation.
During a tense MSNBC appearance Thursday, Wolff scuffled with Brzezinski, who ultimately shut down the interview and kicked him off the show.
"You might be having a fun time playing a little game dancing around this, but you're slurring a woman," Brzezinski said to Wolff, referring to U.N. Ambassador Nikki Haley, whom Wolff has teased as the subject of his claim. "It's disgraceful."
Wolff denied making allegations against Haley in the first place. "She has been accused of nothing," he said. "She has decided to deny what she has not been accused of."
"You're on the set of Morning Joe," Brzezinski responded, surrounded by other MSNBC panelists, as Wolff became flustered. "We don't BS here." Then she abruptly ended the conversation: "I'm sorry. This is awkward. You're here on the set with us, but we're done."
Related: Michael Wolff's Trump book leads to a spike in sales for other books titled Fire and Fury
In the wake of his appearance on Morning Joe, Wolff blasted Brzezinski in a series of tweets, saying that "the President is right" about her. (Trump has repeatedly feuded with Brzezinski, including a sexist tweet in which he mocked her as "bleeding badly from a face-lift.")
Wolff also claimed that Brzezinski and co-host Joe Scarborough have been "eager to gossip" about the alleged affair off-camera.
Wolff first brought up the idea of a White House affair during an appearance on Real Time With Bill Maher last week, but added that he didn't "have the ultimate proof" to include it in his book. He also said that the book contains a clue as to whom the president could be having an affair with. (That clue might be a line in the book saying that Trump spends "a notable amount of private time with Haley.")
Haley has denied the "disgusting" rumor of an affair with Trump. Fire and Fury remains a best-seller nearly a month after publication, but the book has been criticized for sloppy reporting and factual errors.
Watch the Morning Joe clip below: