Michael Wolff Says Trump's White House Is 'That Bad' The 25th Amendment Mentioned Every Day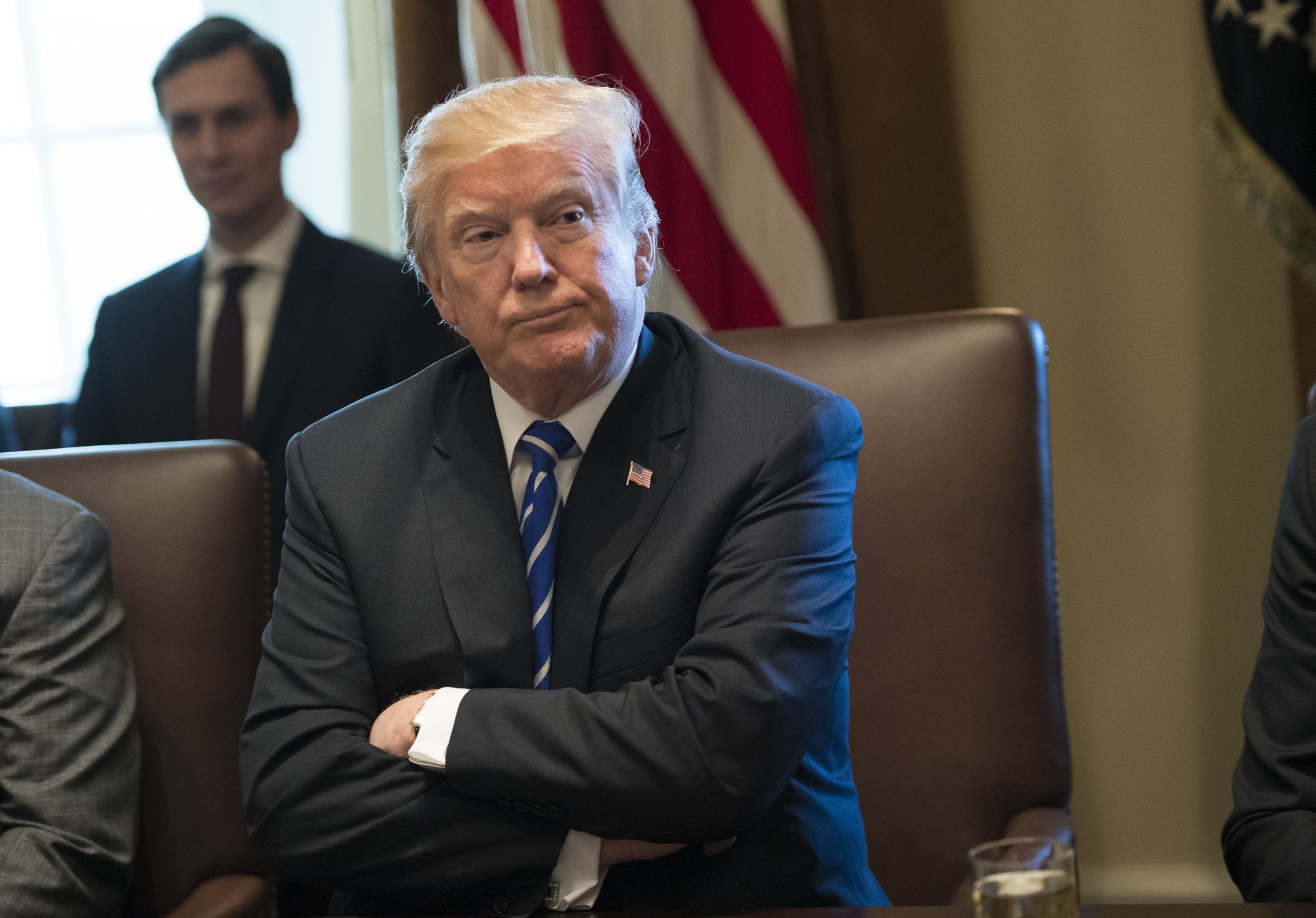 The author of an explosive tell-all book about Donald Trump's presidency has said the situation in the White House is so bad, the subject of the 25th amendment is discussed on a daily basis.
Michael Wolff, whose book Fire and Fury: Inside the Trump White House has caused something of a storm this week, said in an interview with NBC's Meet the Press that it was no exaggeration to say the topic of Trump's removal from office was frequently referred to.
"This is alarming in every way. And then this went on, 'Okay, this is a little 25th Amendment.' So the 25th Amendment is a concept that is alive every day in the White House," Wolff said on Sunday.
"It's that bad. I mean, it's an extraordinary moment in time. And the last several days focused on my book I think are proof of this," he continued.
"This is what happened here, what's going on here. This is, you know, I think not an exaggeration and not unreasonable. It's not unreasonable to say this is 25th Amendment kind of stuff," he added, stating staff brought up the topic "all the time."
The 25th Amendment to the Constitution was put in place in 1967, in the wake of the assassination of John F. Kennedy. It details the succession procedure should the president die, resign or have an "inability to discharge the powers and duties" of the office.
Under section 4 of the amendment, the vice president and a majority of the cabinet can declare the president unfit for his role, at which point Congress would then vote on the issue.
Following a week of explosive revelations from the book, which included Trump's former chief strategist Steve Bannon referring to Donald Trump Jr.'s 2016 meeting with a Russian lawyer as treasonous, Wolff has faced a backlash from Trump and his supporters.
The president on Sunday referred to the book as "fake" in a tweet, stating: "I've had to put up with the Fake News from the first day I announced that I would be running for President. Now I have to put up with a Fake Book, written by a totally discredited author. Ronald Reagan had the same problem and handled it well. So will I!"
But the author and journalist has claimed he has the records and notes to back up his story, refuting President Trump's claim he did not speak to Wolff for the book and arguing he was not writing from a particular political allegiance.
"If I left out anything it's probably stuff that was even more damning," Wolff said of the book, also adding: "I have no particular politics when it comes to Donald Trump."