Trump, Who Loves TV, Is About to Become a TV Show: 'Fire and Fury' is Being Adapted as a Series
That was fast.
Just two weeks after the book arrived in bookstores, Michael Wolff's bestselling Trump administration tell-all Fire and Fury is already set to be adapted as a television series.
The book's stratospheric rise has already prompted a "cease and desist" letter from Donald Trump's lawyer, a string of angry tweets from the president himself, a Wolff spoof on Saturday Night Live and several weeks atop the Amazon.com bestsellers list. Now the film and television rights for the book have been sold to Endeavor Content, as first reported by The Hollywood Reporter.
Related: Trump wants to block publication of Michael Wolff's Fire and Fury. Is that constitutional?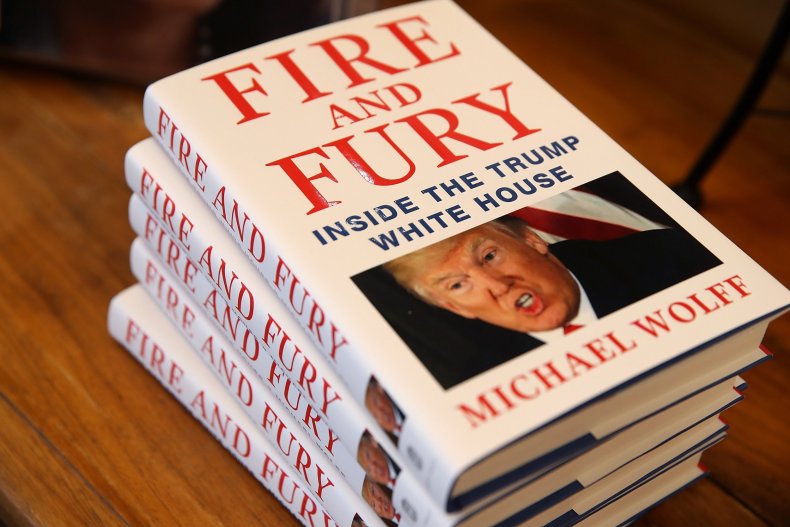 THR notes that the deal is "in the seven-figure range" and likely to result in a TV series. (Endeavor Content is the joint film and TV financing operation of WME and IMG.) Wolff, a journalist who has written for magazines like GQ and Newsweek and been an editor at Adweek, is said to be an executive producer for the project.
It remains to be seen whether Trump, who loves TV, will react to the news of a possible series with as much ire as he directed at the book. The president has bashed Fire and Fury as a "Fake Book, written by a totally discredited author," and a lawyer for the president tried unsuccessfully to block the book from publication. (Instead, the publisher Henry Holt and Company rushed to publish the book faster.)
But his repeated attacks seem only to have drawn more attention to the book, which depicts the Trump White House as a dysfunctional team under the sway of an ignorant and unstable leader. The book has become a remarkable success in the publishing world, topping numerous bestseller lists and becoming the fastest-selling nonfiction book in Henry Holt's history. (It has been so successful that authors of other, unrelated books titled Fire and Fury have seen a bump in sales.)
Meanwhile, author Wolff has been criticized for factual errors in the book and for reportedly misleading White House officials in order to gain intimate access to the president's team.