Michel Cohen's Text Messages and Emails Were Wiretapped, Stormy Daniels's Lawyer Michael Avenatti Says
Michael Avenatti, the lawyer for adult film actress Stormy Daniels, said on MSNBC Thursday he had knowledge that law enforcement intercepted text messages from President Donald Trump's personal lawyer Michael Cohen before the FBI raid of Cohen's home, office and hotel room.
The attorney, who filed a defamation lawsuit on behalf of Daniels, whose legal name is Stephanie Clifford, against Trump this week, was reacting to a new NBC News report that federal investigators had obtained a wiretap of Cohen's phone lines. According to NBC, law enforcement intercepted at least one phone call between Cohen and the White House. The report said it was unclear how long the wiretap had been in place.
"I don't think we're going to find out that this was confined just to email or voice wiretaps. My understanding is that they were also wiretapping text message communications for the weeks leading up to the FBI raids," Avenatti said.
Pressed on how he garnered the information, Avenatti responded: "I'm not speculating, that's a fact."
Avenatti said he believed intercepted communications gave investigators reason to believe that evidence could be destroyed if they didn't move in and raid Cohen's properties.
"I also think that it will ultimately be disclosed that during these wiretaps the FBI learned of means by which Michael Cohen and others were going to potentially destroy or spoliate evidence or documentation," Avenatti said. "That's what served as the predicate or the basis for them to be able to go in and get the warrant to search the home, the office and the hotel room of Michael Cohen."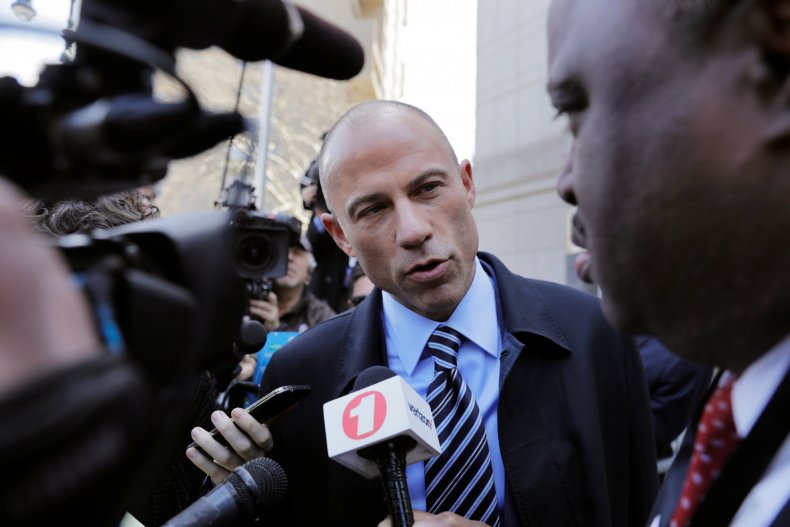 Rudy Giuliani, the former New York mayor who is serving on Trump's legal team, was angry at the revelation, according to The Washington Post's Bob Costa, who said he spoke to the lawyer. Giuliani told Costa he had not been informed of the wiretaps. "This is government misconduct if true," Giuliani said, according to Costa.
The report follows Giulani's revelation on Fox News Wednesday evening that Trump reimbursed Michael Cohen for a $130,000 hush payment he made to Daniels.