Michel Platini: Four-Year Football Ban Is 'Profound Injustice'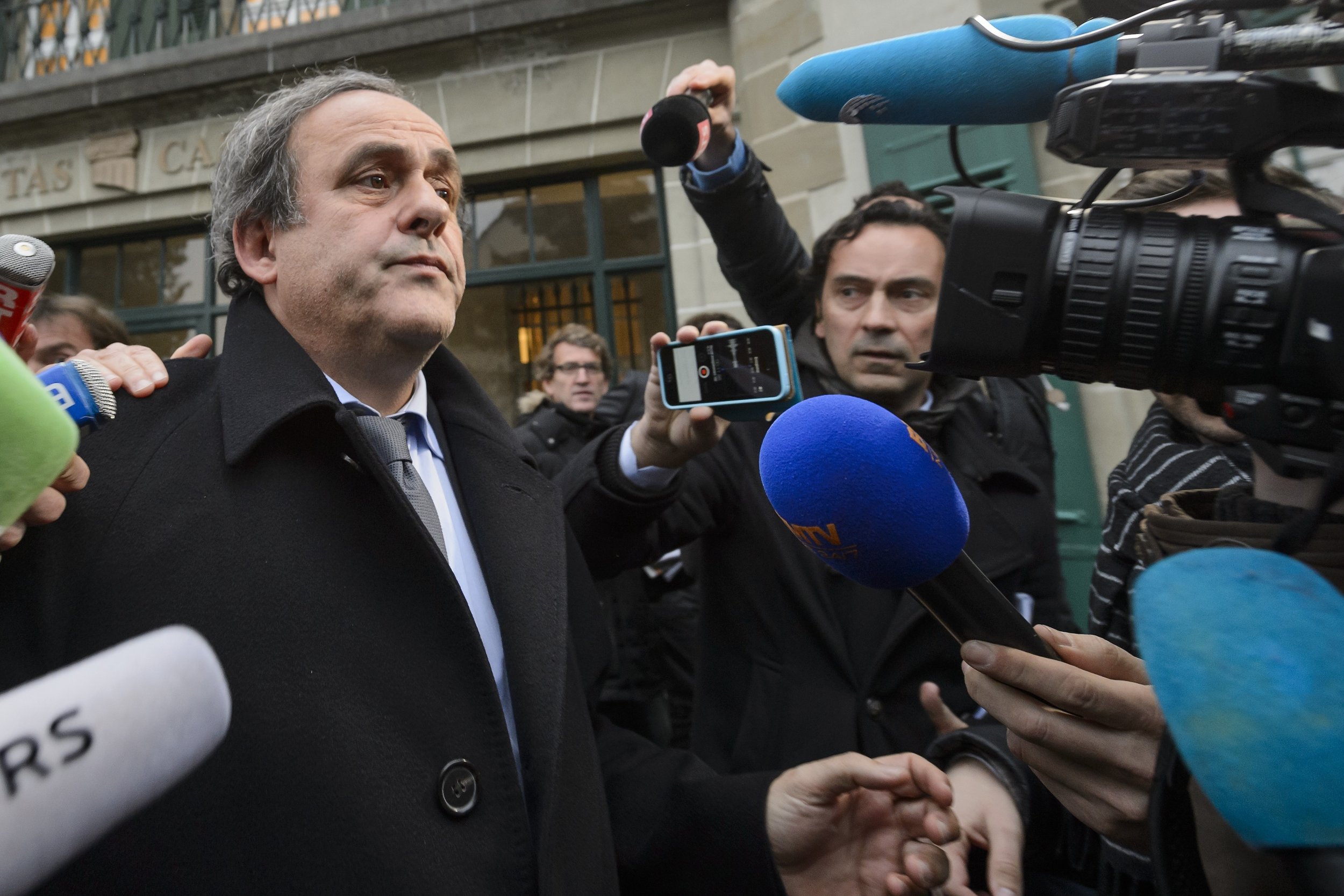 Michel Platini will resign as UEFA president, he announced after his ban from football was reduced from six to four years by the Court of Arbitration for Sport (CAS) on Monday.
The Frenchman, 60, was found guilty in 2015 by a FIFA ethics committee for breaches of proper conduct involving what the Swiss attorney general has called a "disloyal payment" made by FIFA and sanctioned by Sepp Blatter to Platini for work carried out between 1999 and 2002, that took until 2011 to be processed.
Platini was originally banned from all football-related activities by FIFA, world football's governing body, in December 2015, for eight years along with Blatter, who was replaced as FIFA president by Gianni Infantino in February.
CAS was his final destination to get that ban wiped out, after FIFA's appeals committee reduced the sanctions for Blatter and Platini to six years in February.
AS , the Spanish newspaper and website, reported that Platini has resigned his UEFA presidency in order to defend his case over the £1.35 million ($1.95 million) payment.
"I note today's decision by the Court of Arbitration for Sport but I consider it a profound injustice," Platini said in a statement. "This decision inflicts a suspension for which the length stops me, de facto, and by luck, from being a candidate in the next FIFA presidential election. As agreed with the national associations, I resign as president of UEFA to pursue my fight before the Swiss courts to prove my probity in this case. Life has always kept beautiful surprises for me, now I am free to live them."
The development leaves UEFA without a president and rudderless a month before Euro 2016, which begins on June 10.
Michel Platini: Four-Year Football Ban Is 'Profound Injustice' | Sports