Michel Platini vows to fight 'injustice' of FIFA ban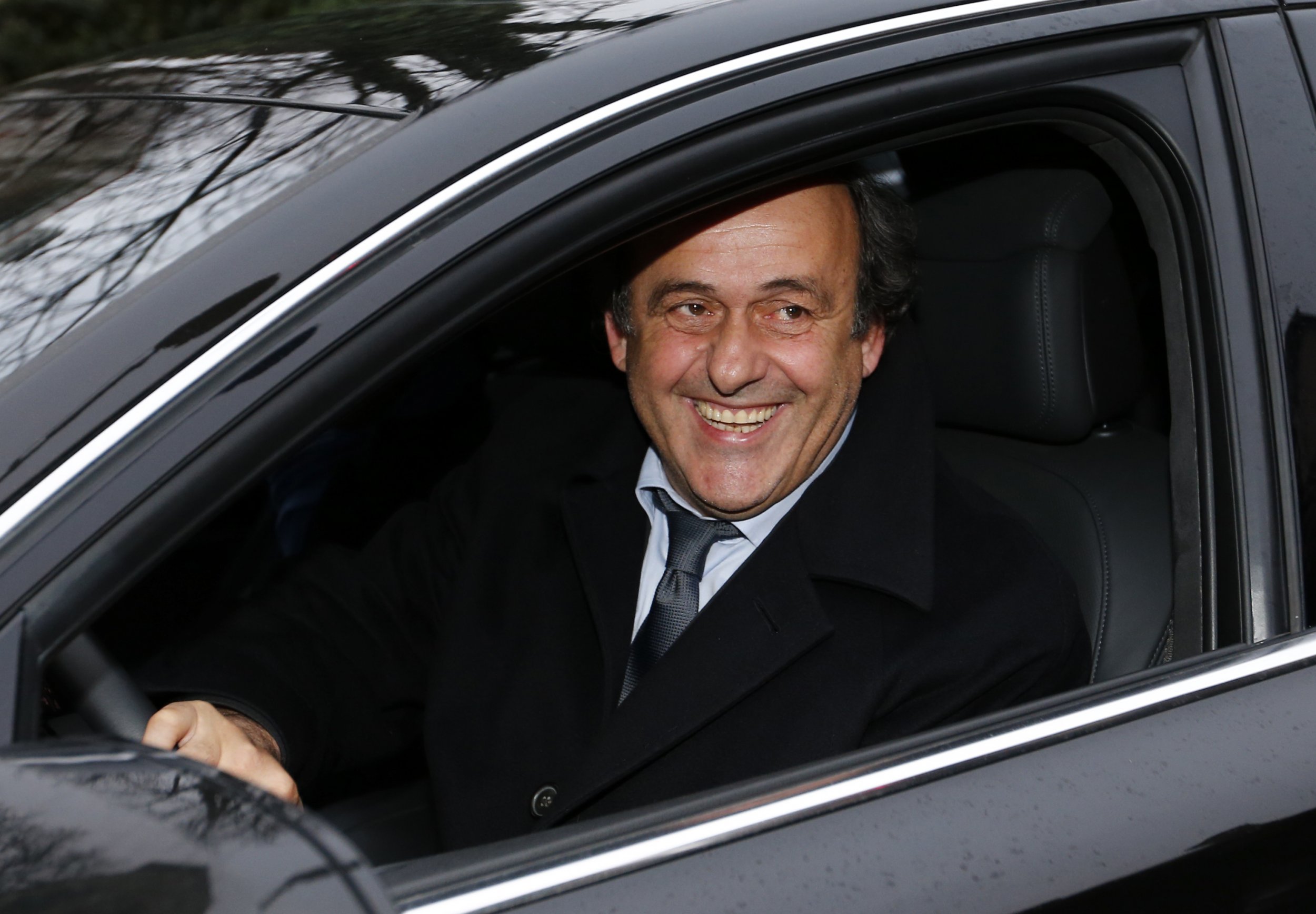 Michel Platini, the UEFA president banned for eight years from football governance by FIFA, world football's governing body, has signalled his intention to fight on against his sanction, describing it as a "kick in the teeth".
Platini told AFP on Tuesday that his name had been sullied by the sanctions FIFA had handed down the day before. Platini and FIFA president Sepp Blatter both received eight-year bans for their involvement in a £1.35 million ($2 million) payment FIFA made to Platini in 2011 in return for uncontracted services he carried out on the organization's behalf between 1999 and 2002. Platini on Monday slammed the ban as a "masquerade" and vowed to fight it in court, while Vitaly Mutko, the Russian sports minister, said Blatter "did not deserve a ban."
"I'm fighting against this injustice, from one court to another," Platini said on Tuesday. "But there you go, in the meantime, my name has been dragged through the mud in the press. Whatever happens, my reputation has been sullied, I've been kicked in the teeth."
FIFA's independent Ethics Committee, chaired by Hans-Joachim Eckert, found "no legal basis" for the payment, which Blatter and Platini say was sealed with an oral agreement and which is also the subject of a criminal investigation in Blatter's native Switzerland. The Ethics Committee deemed the assertion of an oral agreement "unconvincing", but didn't find enough evidence for a bribery charge.
The eight-year ban should signify the end of Platini's attempt to become FIFA president, with the election to appoint a successor to Blatter fast approaching on February 26. The Frenchman still needs to pass a FIFA ethics check, as the five other presidential contenders have done, in order to stand officially as a candidate—something he can only do if he is not banned.
Both Platini and Blatter have signalled their intentions to appeal their bans at the Court of Arbitration for Sport (CAS) in Lausanne, Switzerland, while Platini also told AFP that he would seek damages in the Swiss courts following his CAS appeal.
But they would first have to go through the FIFA Appeal Committee in order to get their cases heard.
Thomas Clay, a lawyer for Platini, told French news agency RMC on Monday that it was "quite possible" Platini could still stand as a candidate in the FIFA presidential election.
"The schedule is tight but it only needs the CAS to give their verdict around January 15-20—which is quite possible in the state of proceedings—so that Michel Platini might be authorized to compete," Clay said.