Michelle and Barack Obama Make Netflix Debut With 'American Factory'
Roughly one year after the deal has been signed, Michelle and Barack Obamas' production company, Higher Ground Productions, is debuting its first documentary with Netflix.
With Oscar-nominated filmmakers Julia Reichert and Steven Bognar at the helm, American Factory sheds a light on the 2014 U.S. expansion of Fuyao, a Chinese-owned auto-glass company which took over the abandoned General Motors plant in Dayton, Ohio.
"Mrs. Obama said it resonated with her because her father had done an intense, hardworking job for decades just to provide for his family, and she felt the 'Midwesterness' of the film in what she saw on screen," Bognar said to AFP on Monday.
The Obamas are thrilled about their new venture. "...We couldn't be more excited about these projects," the former president said in a statement. "Touching on issues of race and class, democracy and civil rights, and much more, we believe each of these productions won't just entertain but will educate, connect, and inspire us all."
Higher Ground Productions has also highlighted the film's focus on culture wars, describing it as "early days of hope and optimism give way to setbacks as high-tech China clashes with working-class America."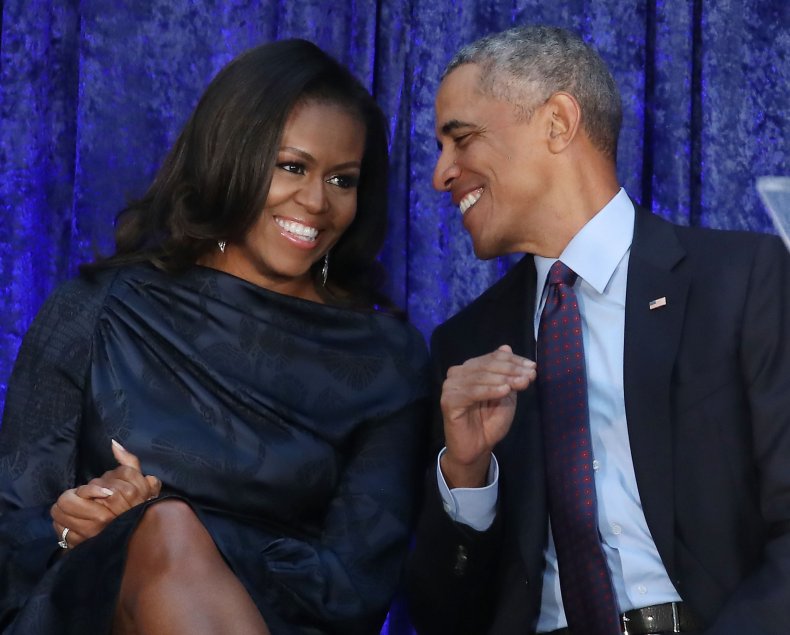 The film—which currently holds a 97 percent positivity rating on Rotten Tomatoes—raked in the Best Directing Award for a U.S. Documentary at the 2019 Sundance Film Festival. It is also showing in select theaters across the country this week, making it eligible for a potential nod at the Oscars in 2020.
Earlier this year the Obamas appointed Priya Swaminathan (formerly of Annapurna), and Tonia Davis (formerly of Chernin Entertainment) as co-leaders of the of Higher Ground Productions. The team continues to work on its slate for the ongoing Netflix deal, including these forthcoming projects:
• Bloom, a historical drama taking place in New York City after World War II. The series, produced by Thelma and Louise writer Callie Khouri, will focus primarily on people of color.
• Overlooked, a scripted series adapted from a New York Times article about individuals whose deaths were not reported in the paper's obituary section.
• Listen to Your Vegetables and Eat Your Parents, a children's program from Erika Thormahlen and Drunk History creator Jeremy Konner focusing on the importance of healthy eating.
• The Fifth Risk: Undoing Democracy, based on the Michael Lewis book of the same title. The series is meant to highlight the unsung heroes in U.S. government.
• Crip Camp, a look at how the disability rights movement found its voice in 1970s America.
American Factory is currently streaming on Netflix.