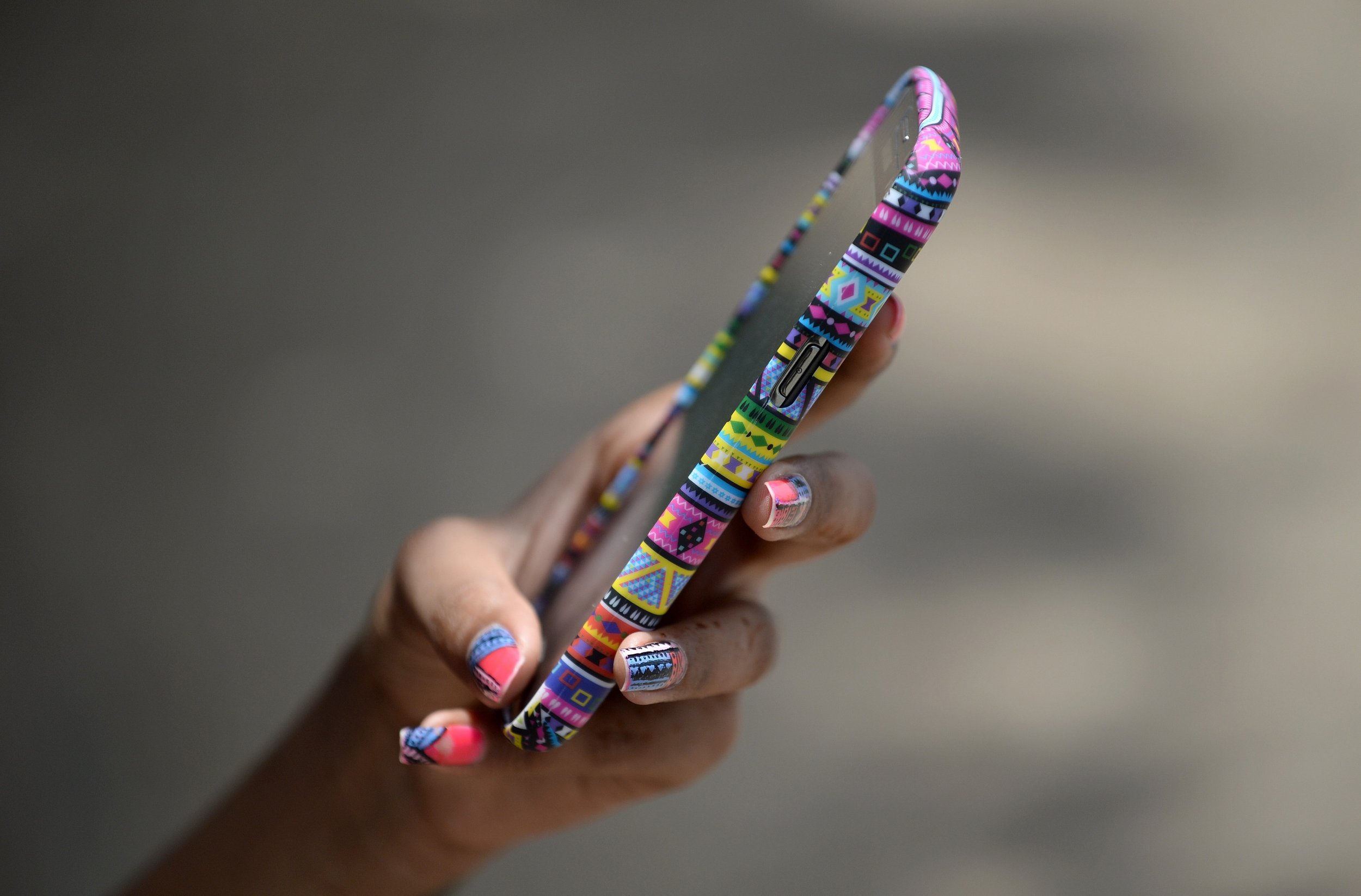 Michelle Carter, the 20-year-old accused of urging her then 18-year-old boyfriend Conrad Roy III to kill himself in July 2014, was found guilty of involuntary manslaughter by a Massachusetts judge on Friday. Bristol County Juvenile Court Judge Lawrence Moniz said Carter's actions, in telling Roy to get back in his pickup truck during his suicide attempt, constituted wanton and reckless conduct that led to his death from carbon monoxide poisoning.
Carter, who sobbed as the verdict was read, will remain free on bail until her sentencing hearing on August 3. Her sentence could range from probation to a maximum 20 years in prison. The so-called texting suicide trial had been seen by legal experts as a major test case of whether it constitutes a crime to tell someone to kill him- or herself.
Related: Woman accused of using suicidal boyfriend as 'a pawn' in manslaughter trial
Carter, who was 17 at the time, allegedly encouraged Roy to take his own life through dozens of text messages leading up to his suicide on July 12, 2014. Even as Roy wavered over and delayed his decision, Carter urged him to follow through.
"I thought you wanted to do this," she said in one text message. "The time is right and you're ready … just do it babe."
Roy eventually did do it, inhaling carbon monoxide in his pickup truck in a Kmart parking lot outside Boston. But at one point he had second thoughts and stepped out of the truck.
"Get back in," Carter texted him, according to court records.
Police found his body the following day.
A short time after Roy died, Carter texted a friend that she was on the phone with him during his final moments.
"I helped ease him into it and told him it was okay … I could've easily stopped him or called the police but I didn't," she said.
She added: "His death is my fault. Like, honestly I could have stopped it. I was the one on the phone with him and he got out of the car because [it] was working and he got scared and I f[—]en told him to get back in … because I knew that he would do it all over again the next day and I couldn't have him live the way he was living anymore."
Prosecutors argued that Carter pushed Roy toward suicide in a "sick game" designed to elicit sympathy from friends and play the role of the "grieving girlfriend." The defense, meanwhile, said Carter had a history of depression and anorexia, while Roy had long harbored thoughts of suicide. A psychiatrist testified that Carter was delusional and unable to form intent after a new prescription antidepressant she switched to just weeks before Roy took his own life rendered her "involuntarily intoxicated."
Unlike 40 other states, Massachusetts does not have a law criminalizing assisted suicide. In addition to setting a precedent for whether telling someone to take their own life is illegal, the case was also seen as a test of whether a manslaughter conviction could be made despite a defendant not being present at the scene of the alleged crime.
Carter met Roy in 2012 while both were visiting relatives in Florida. Despite living in Massachusetts communities just 35 miles apart, their relationship consisted mainly of phone calls and text messages.