The parents of Josh Duggar released a joint statement Thursday in which they described their son's trial and conviction for child pornography as "grievous" and said that they would pray for his victims.
In the statement, posted on the Duggar family website, Jim Bob and Michelle Duggar said that "this entire ordeal has been very grievous."
"Today, God's grace, through the love and prayers of so many, has sustained us. Our hearts and prayers are with anyone who has ever been harmed through CSAM [child sexual abuse materials]."
The Arkansas-based Duggars went on: "In the days ahead, we will do all we can to surround our daughter-in-law Anna and their children with love and support. As parents, we will never stop praying for Joshua, and loving him, as we do all of our children."
"In each of life's circumstances, we place our trust in God. He is our source of strength and refuge. Thank you for your prayers."
Josh Duggar, 33, was arrested this past April on two federal charges of receiving and possessing child pornography after CSAM was found on his workplace computer at a used car dealership.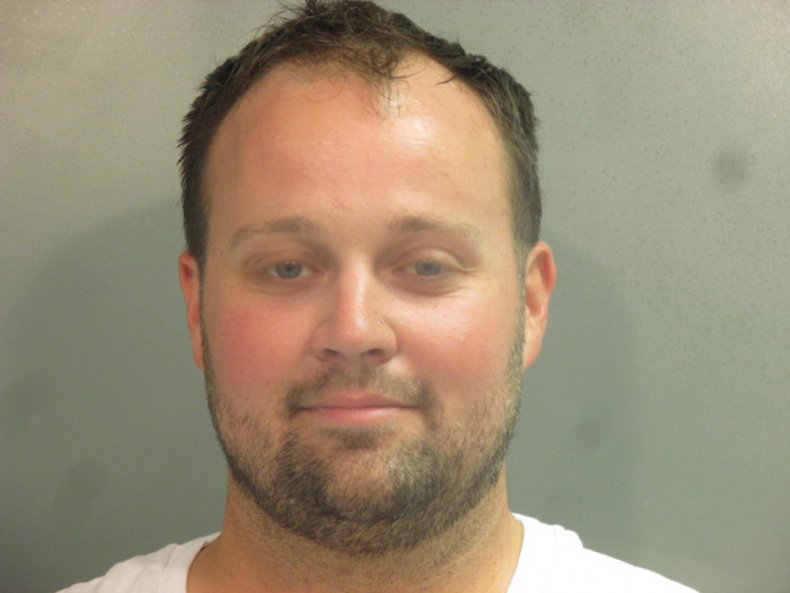 Prosecutors stated that some of this material involved sexually explicit acts with children under 12 years old. A family friend also testified in court that Duggar had been molesting girls since he himself was 12, according to court documents obtained by People magazine.
Duggar pleaded not guilty, but following a trial, a jury found him guilty on all charges. He is currently awaiting sentencing and faces up to 20 years in federal prison, in addition to a potential $250,000 fine.
A date for sentencing has not yet been set.
"Regardless of wealth, social status, or fame, our office will continue to seek out all individuals who seek to abuse children and victimize them through the downloading, possession, and sharing of child pornography," said prosecuting U.S. Attorney Clay Fowlkes.
One of 19 siblings and the father of seven kids himself, Josh Duggar first achieved fame on the TLC show 19 Kids and Counting. The show chronicled the lives of the devoutly Baptist Jim Bob and Michelle Duggar as they raised their 19 children in a small town in the Ozark Mountains.
Controversy often swirled around the show as some people took offense to the family's use of religion to justify having more children, and also for their reportedly anti-LGBT stances.
Jim Bob Duggar, the patriarch of the family, also served one term in the Arkansas House of Representatives.
19 Kids and Counting ran from 2008 to 2015. That year, reports surfaced that Josh Duggar had molested at least four of his sisters as well as a family babysitter, and the show was eventually taken off the air.
These reports of alleged sexual misconduct had been investigated as far back as 2006, according to officials. However, as the statute of limitations had expired, no charges were ever brought.
A spin-off show, Counting On, began in 2015 but was canceled in 2021 after Duggar was arrested.
Newsweek has reached out to the Duggar family for comment.