Michelle Obama Reveals Her Present for Barack: 'It's Not Going to Be an Exciting Christmas'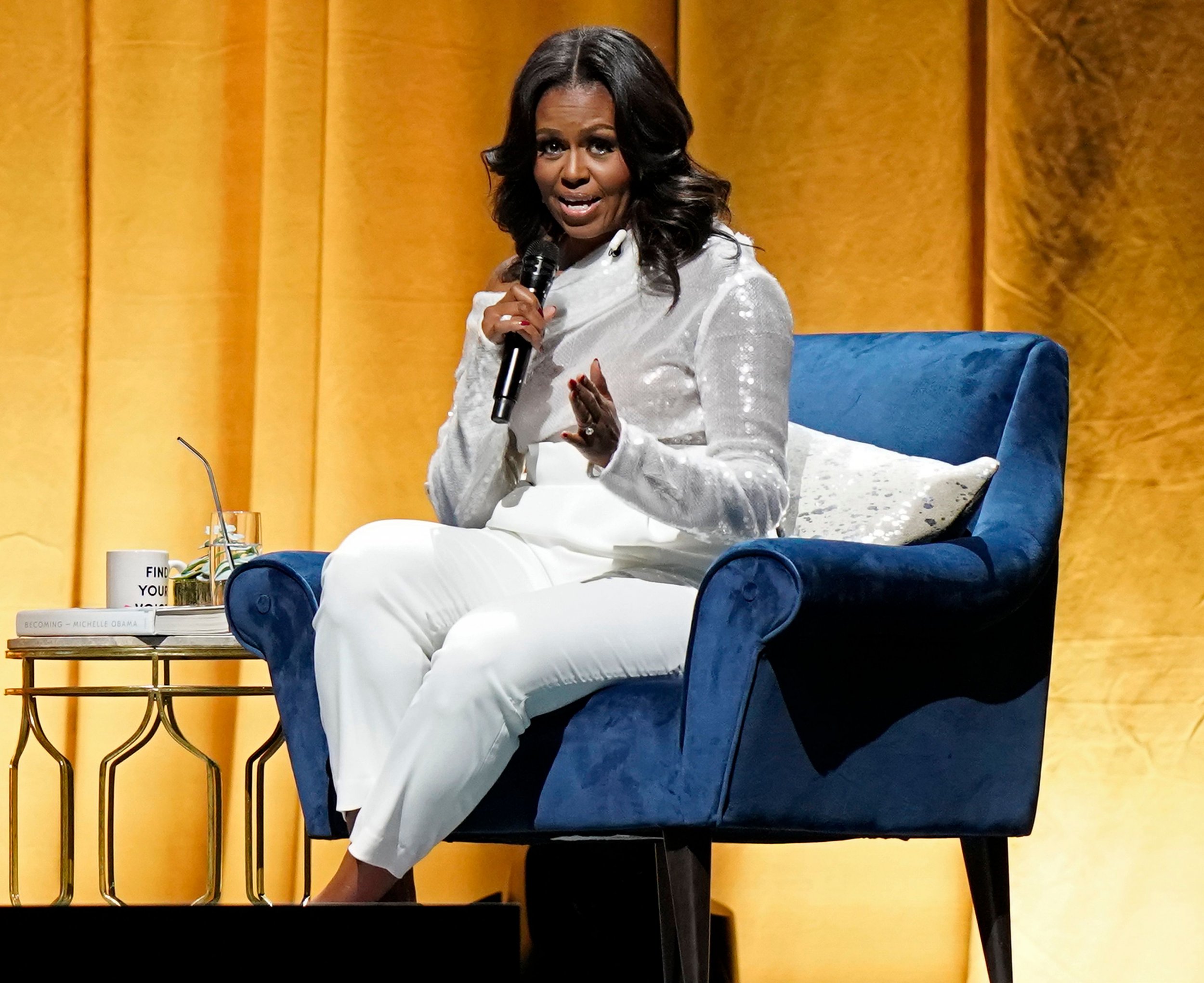 Michelle Obama has revealed what she is going to get her husband for Christmas, admitting it isn't terribly exciting. The former first lady was in Denver, Colorado, on Thursday to promote her new autobiography, Becoming.
And while she was in the city, Obama paid an unexpected visit to Children's Hospital Colorado, surprising hundreds of young patients, CBS4 Denver reported.
Read more: Michelle Obama performs Fortnite "orange justice" dance with Santa Claus at children's hospital
During her appearance alongside a Santa lookalike, Obama read poems, signed autographs and answered questions from the inquisitive children. One of the patients asked the former first lady: "What did you get Barack Obama for Christmas?"
"There won't be a surprise because all these people [news media] are going to write about it. But, hopefully he's is not paying attention," Obama said. "I'm thinking about getting him a golf shirt. It's not going to be an exciting Christmas for him this year."
Another child asked her, whether there was a movie theater in the White House. "Yes, there is a movie theater in the white house," Obama responded, explaining that the former president enjoyed spending time in there.
While in Denver, Obama attended a book signing at a bookstore, and also stopped off at the 18,000 capacity Pepsi Center where she gave a speech to a full house alongside actress Reese Witherspoon.
During the speech, Obama talked about how her family's life was turned upside down when her husband became President.
"The minute the announcement happened, the world changed for us," Obama told the audience, according to The Denver Post. "That's what happens to spouses. You get immersed in the shadow of the political figure."
One admirer who attended the book signing, Brianna Boggs, was excited to meet her idol in person.
"Earlier today, I was wondering what do presidents, or the White House family, do after they move out of the White House?" Boggs told CBS4. "I was already going to get her book, but to get it signed is the icing on the cake."
Becoming has now sold more than three million copies since being released on November 13, according to Forbes. In fact, the candid memoir has sold more copies than any other book published this year in the United States, breaking the record in just 15 days.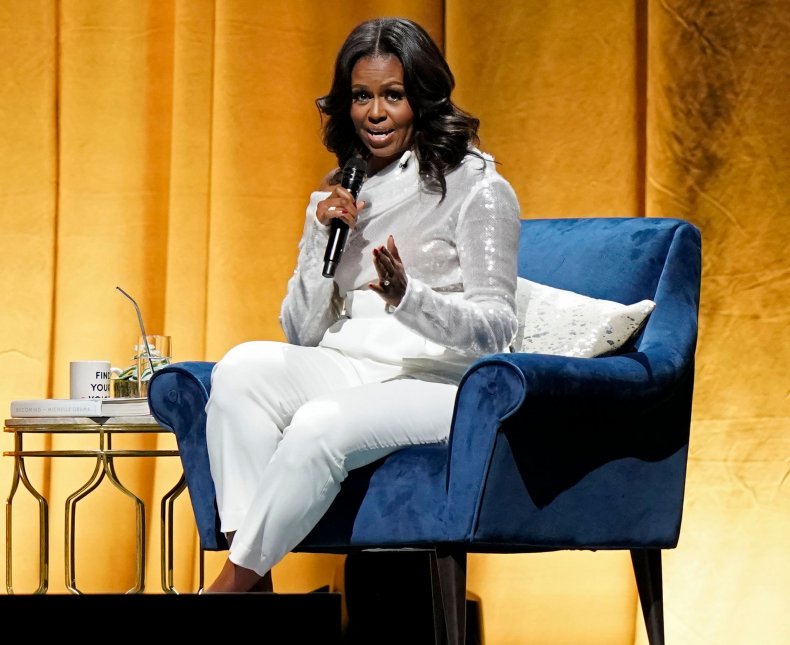 Michelle Obama Reveals Her Present for Barack: 'It's Not Going to Be an Exciting Christmas' | U.S.