What Michelle Obama Has Been Up to Since Leaving the White House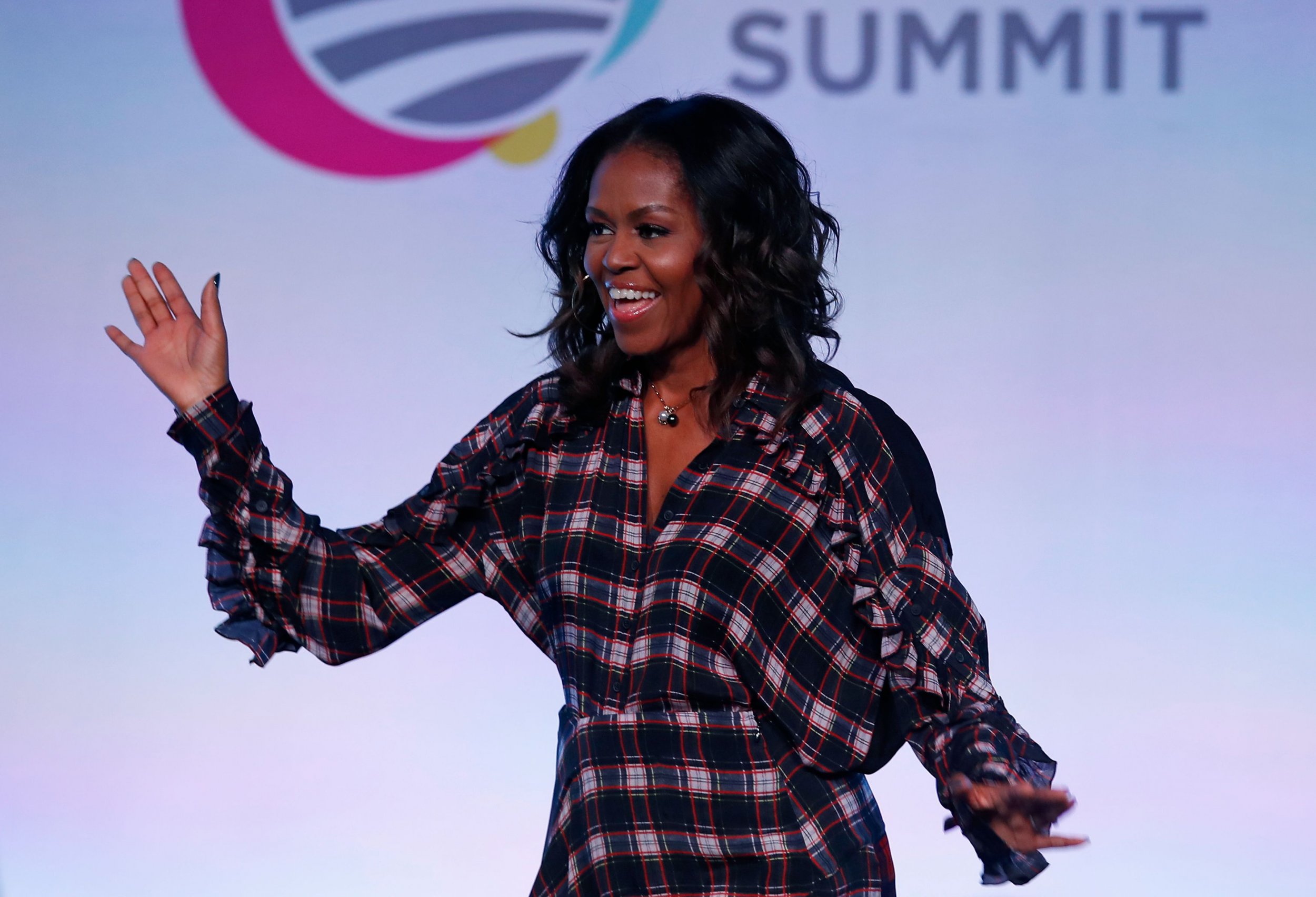 Former first lady Michelle Obama was never shy about her disdain for the constant scrutiny that came with life in the White House, often remarking that she missed the freedom of being a private citizen. Now that she's passed the responsibilities and attention to Melania Trump, her time belongs to her instead of to the American people.
Related: What Barack Obama has been up to since Leaving the White House
So how exactly is Obama, who reportedly said "We're free" upon leaving the White House, taking advantage of her newfound freedom?
Vacations With POTUS
After eight years under the watchful eye of the American press and public, Michelle and Barack launched an international tour of sorts, heading to the beach at a private island near the British Virgin Islands almost immediately following their departure from the White House. Pictures of the president kitesurfing surfaced almost immediately, but very few of Michelle were seen, until the former first lady broke her social media silence on Valentine's Day, tweeting, "Happy Valentine's Day to the love of my life and favorite island mate, @BarackObama. #valentines," with a photo of their feet intertwined in the sand.
Obama's world tour also included stops in French Polynesia, Italy and Indonesia.
Empowering Young People
During her time as first lady, Obama dedicated herself to a number of causes, but the one nearest to her heart was empowering young people. In her first year out of the White House, her advocacy, encouragement and passion has not waned. Obama's first appearance after the inauguration of Donald Trump came on February 28, International Women's Day, when she surprised 14 students at Ballou STAY High School in Washington, D.C. There, she spent the afternoon with them discussing their goals and aspirations.
The Chicago native also took part in MTV's 2017 College Signing Day, continuing a tradition she began while she was still first lady. The star-filled event in May highlighted high school students, who were called up onstage to reveal their next step, whether it was a four-year college, training programs or community college.
Obama has continued her work inspiring women by attending a series of events focusing on female empowerment. In July, she attended the Women's Foundation of Colorado's 30th-anniversary event in Denver and called on women to seize their power while embracing the "tiny cuts" they live with daily. In October, Obama also attended the Pennsylvania Conference for Women for a conversation with television producer Shonda Rhimes.
'Let's Move' Phase Two
While in office, Obama started the "Let's Move" campaign, a public health initiative to reduce childhood obesity by keeping kids exercising and eating healthy. The campaign ended with the Obamas' departure from the White House, but the former first lady is still working to encourage healthy habits among children. In May, Obama attended the annual Partnership for a Healthier America Summit in Washington, D.C., and took a thinly veiled swipe at Trump and his administration.
"We've got to make sure we don't let anybody take us back," Obama said. "Every elected official on this planet should understand: Don't play with our children. Don't do it."
While Obama may not have the White House platform at her disposal anymore, she does not intend to disappear or stop advocating for the issues she believes in. And she indicated her husband shares her drive.
"We're not gone," she said. "We're just breathing, y'all."