Michelle Obama on 'Dark Chapter' in U.S. Politics: 'We've Always Come Out on the Other End, Better and Stronger'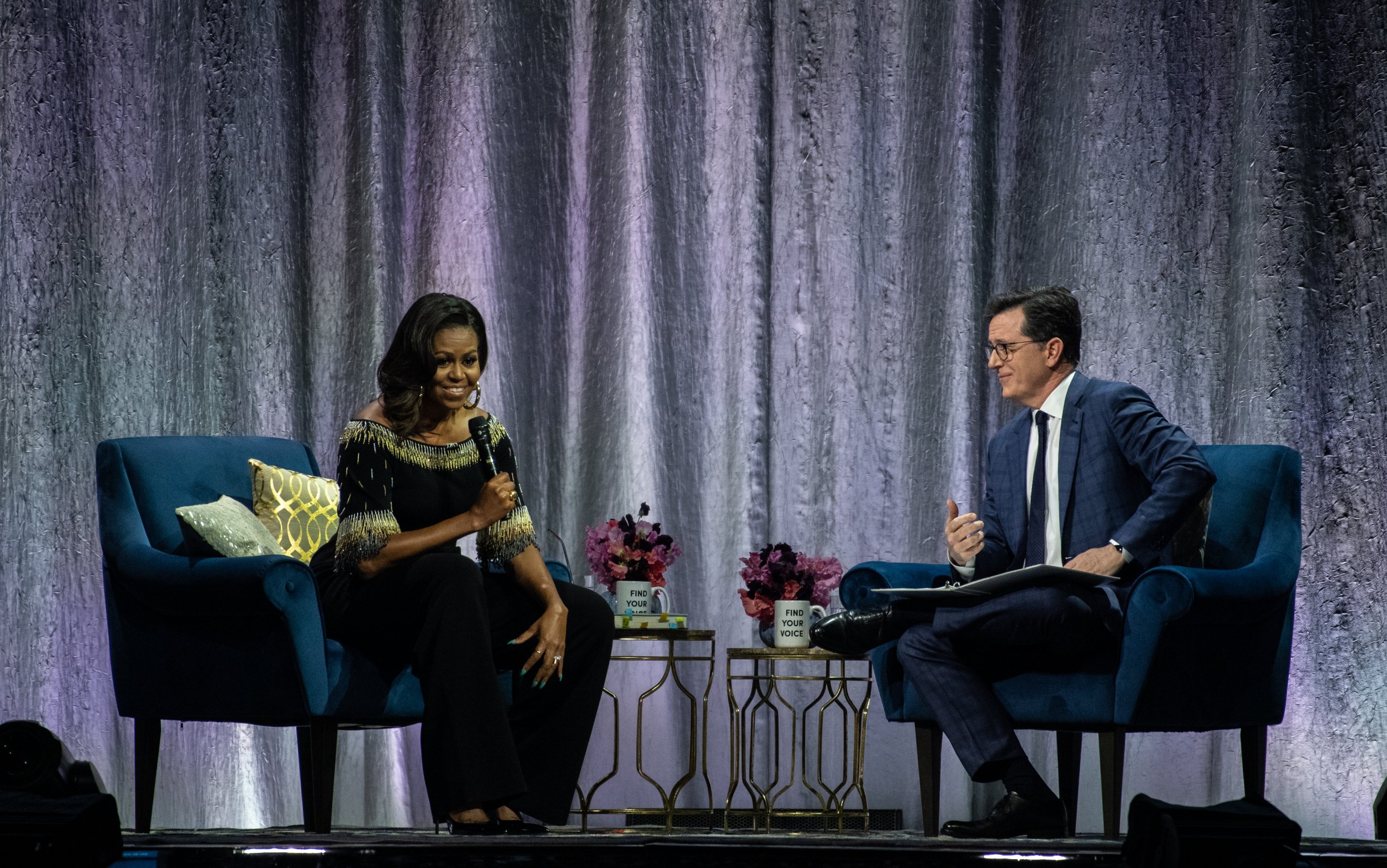 Michelle Obama is optimistic in the face of what she calls a "dark chapter" in American politics. Speaking with comedian Stephen Colbert at London's O2 Arena on Sunday, she asked the audience to remember that the U.S. voted for her husband twice.
The former first lady was speaking at a promotional event for her memoir, Becoming, which details her journey from a child growing up in Chicago's South Side through her time in the White House.
"I have to remind people that Barack Obama was elected twice in the United States. That really did happen," she told the crowd of 15,000, according to The Guardian. "That wasn't make-believe. The country actually did accomplish it, and half the people who voted in the last election, if they could have, they would have voted for him for a third term."
"We have to remember that what is happening today is true, but what happened before was also true… That should give us some solace at some level," she continued.
Comparing political history to a book, she said all stories have peaks and troughs. "Yeah, we're in a low, but we've been lower... We've had tougher times with more to fear. We've lived through slavery and the Holocaust and segregation and we've always come out on the other end, better and stronger."
Those unsatisfied with the Trump administration, she said, should "roll up [their] sleeves" and vote. "We have to pay attention and we have to be engaged and we can't take our rights and liberties for granted. Because if we don't vote, somebody will," Obama told the audience.
This was the former first lady's second promotional appearance in London for her book. She previously spoke with acclaimed writer and activist Chimamanda Ngozi Adichie at a sell-out event at the city's Southbank Center.
At the December event, Obama spoke frankly about her battles with low self-esteem. "I still have a little impostor syndrome, it never goes away, that you're actually listening to me," she told an audience in December. "It doesn't go away, that feeling that you shouldn't take me that seriously. What do I know? I share that with you because we all have doubts in our abilities, about our power and what that power is.
"If I'm giving people hope then that is a responsibility, so I have to make sure that I am accountable."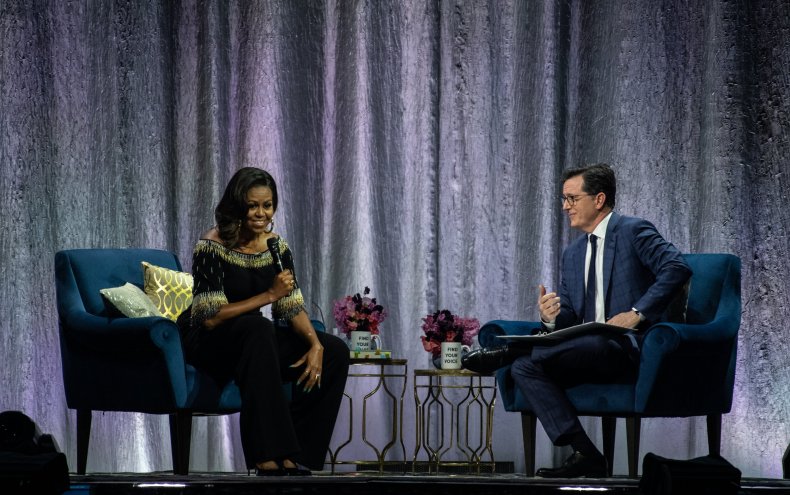 Michelle Obama on 'Dark Chapter' in U.S. Politics: 'We've Always Come Out on the Other End, Better and Stronger' | U.S.