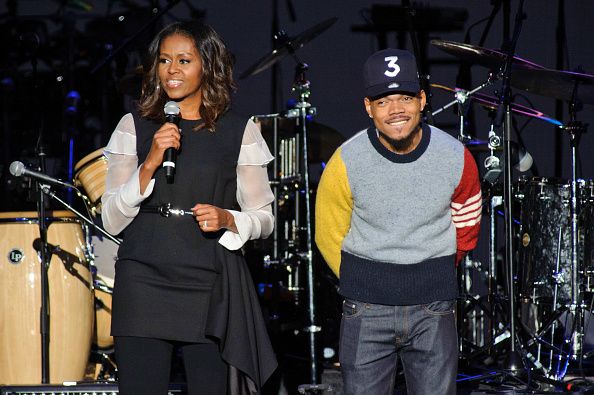 Michelle Obama, former first lady, and wife of former President Barack Obama turned 54 on Wednesday.
During her first year away from the White House, the former FLOTUS has been taking some time to herself and enjoying her family. She is truly living her best life.
Here are seven photos that prove it:
Soaking Up the Sun
It's unclear how the former first lady spent her birthday, but reports have shown her strolling on a beach at the Surf Club at the Four Seasons in Miami. The 53-year-old was joined by an entourage of Secret Service members, former White House senior adviser Valerie Jarrett, and her 19-year-old daughter Malia.
Campaigning for the Obama Foundation
Just because she is not the first lady anymore doesn't mean Obama isn't busy. She and Barack have been working on their charity, the Obama Foundation, a living, working start-up for citizenship.
On October 31 and November 1, 2017, the Obama Foundation welcomed civic leaders from around the world to the Obama Summit, to exchange ideas and explore creative solutions to common problems.
"Thrilled to be back home on the South Side! @BarackObama and I can't wait to spend the next few days with young leaders from across the country and around the world. Join us as we kick off the @ObamaFoundation Summit by tuning in at obama.org. #ObamaSummit," she wrote.
Hanging with Chance the Rapper
Chance the Rapper, a Chicago native, joined the former first lady and her husband to play some music for the Obama Summit.
"It's been an amazing two days here in Chicago, and I want to give a shoutout to our inspiring community leaders and to all of YOU who have been part of the #ObamaSummit. Tonight, @BarackObama and I were joined by some of our friends, including @ChanceTheRapper, to celebrate the South Side. Thank you!" she wrote.
Hanging Out on Yachts
In April, the Obamas relaxed on David Geffen's 450-foot yacht near the French Polynesian island of Moorea (along with celebrities like Tom Hanks, Rita Wilson, and Bruce Springsteen). Barack seemed to enjoy playing "Instagram Husband" by snapping pics of his wife on his iPad.
Traveling to Italy
Barack gave a talk on climate change in May, and it appears the Obamas made the work trip into a vacation. Michelle took a stroll around Montalcino during her stay. She and Barack reportedly stayed at the incredible Borgo Finocchieto villa in the Tuscan countryside.
Inspiring Women Around the Globe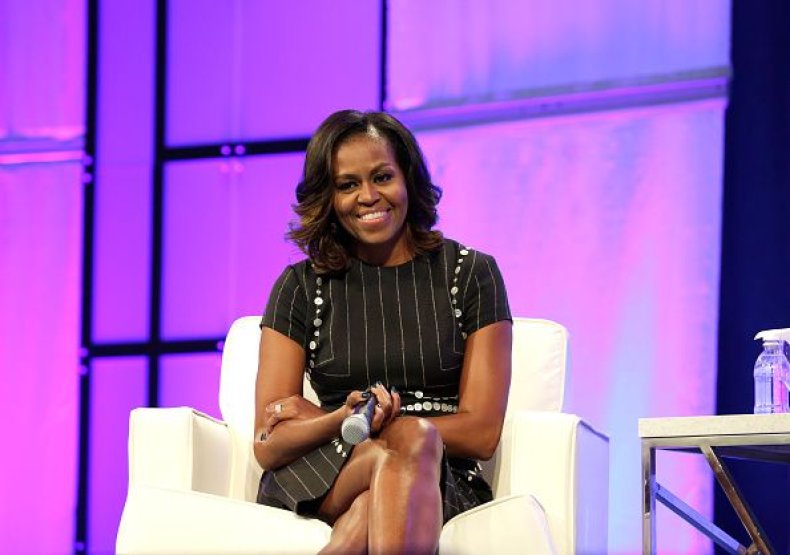 Even though Michelle has been taking some time to enjoy herself, she's still inspiring many women around the globe. During her speech at the Pennsylvania Conference for Women in October, Michelle said women should speak up at their place of work.
"Don't waste your seat at the table," Philadelphia Business Journal reports her saying. "If you are scared to use your voice, then you've got to get up and give it to someone who isn't afraid to use the spot."
Staying Healthy and Fit
The former first lady's fitness is not going to waste, either! Michelle has been working out since leaving the White House.
Paddleboarding in the South Pacific
Could paddleboarding be the former first lady's new hobby? During her French Polynesian getaway in April, Michelle joined Barack, who had already been staying at Marlon Brando's private resort in the South Pacific. The former president is working on his new book, Harper's Bazaar reported.