Michelle Obama Birthday: Quotes From the Former First Lady
Although most famously known for being first lady, Michelle Obama has become a force on the global stage within her own right as a best-selling author, an advocate for women's rights and a motivational speaker.
To celebrate his wife's 55th birthday, former President Barack Obama posted a photo of the two of them from their younger years on Twitter and wrote, "I knew it way back then and I'm absolutely convinced of it today – you're one of a kind."
From helping Barack win the 2008 presidential election, to the early years in the White House, through the 2012 election and her post-White House life, Michelle Obama's words have inspired Americans nationwide.
Although some of the quotes attributed to her that grace Pinterest boards and Instagram posts came from words she spoke, others are written in her memoir, Becoming. After two months of being on sale, Becoming surpassed Fifty Shades of Grey for the longest streak at No. 1 on Amazon's best-seller list.
Michelle Obama Quotes
"You should never view your challenges as a disadvantage. Instead, it's important for you to understand that your experience facing and overcoming adversity is actually one of your biggest advantages."
"You don't have to be somebody different to be important. You're important in your own right."
"We need to do a better job of putting ourselves higher on our own 'to do' list."
"What I have never been afraid of is to be a little silly, and you can engage people that way. My view is, first you get them to laugh, then you get them to listen."
"For me, education was power."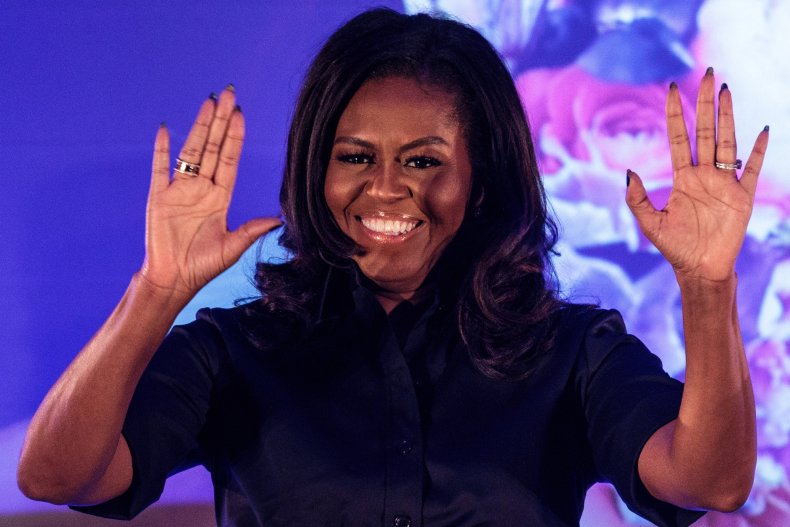 "I want kids to know: Don't wait for somebody to come along and tell you you're special. Because that may never happen."
"I wish every American had an opportunity to sit down, to go to a base, to meet with families, to meet with service members, to sit down with our veterans because we would think differently about our challenges as individuals."
"Walk away from friendships that make you feel small and insecure, and seek out people who inspire you and support you."
"Every day, you have the power to choose our better history—by opening your hearts and minds, by speaking up for what you know is right."
"Whether you come from a council estate or a country estate, your success will be determined by your own confidence and fortitude."
Michelle was raised on the South Side of Chicago and attended Princeton University and then Harvard Law School. Before becoming the first lady, she worked at a law firm and several nonprofits and served as the associate dean of Student Services at the University of Chicago. Although she's had a multitude of impressive accomplishments in her professional life, she called being "mom-in-chief" her most important title.