Michelle Obama Book Sells 2 Million Copies, Becomes Best-Selling Hardcover of 2018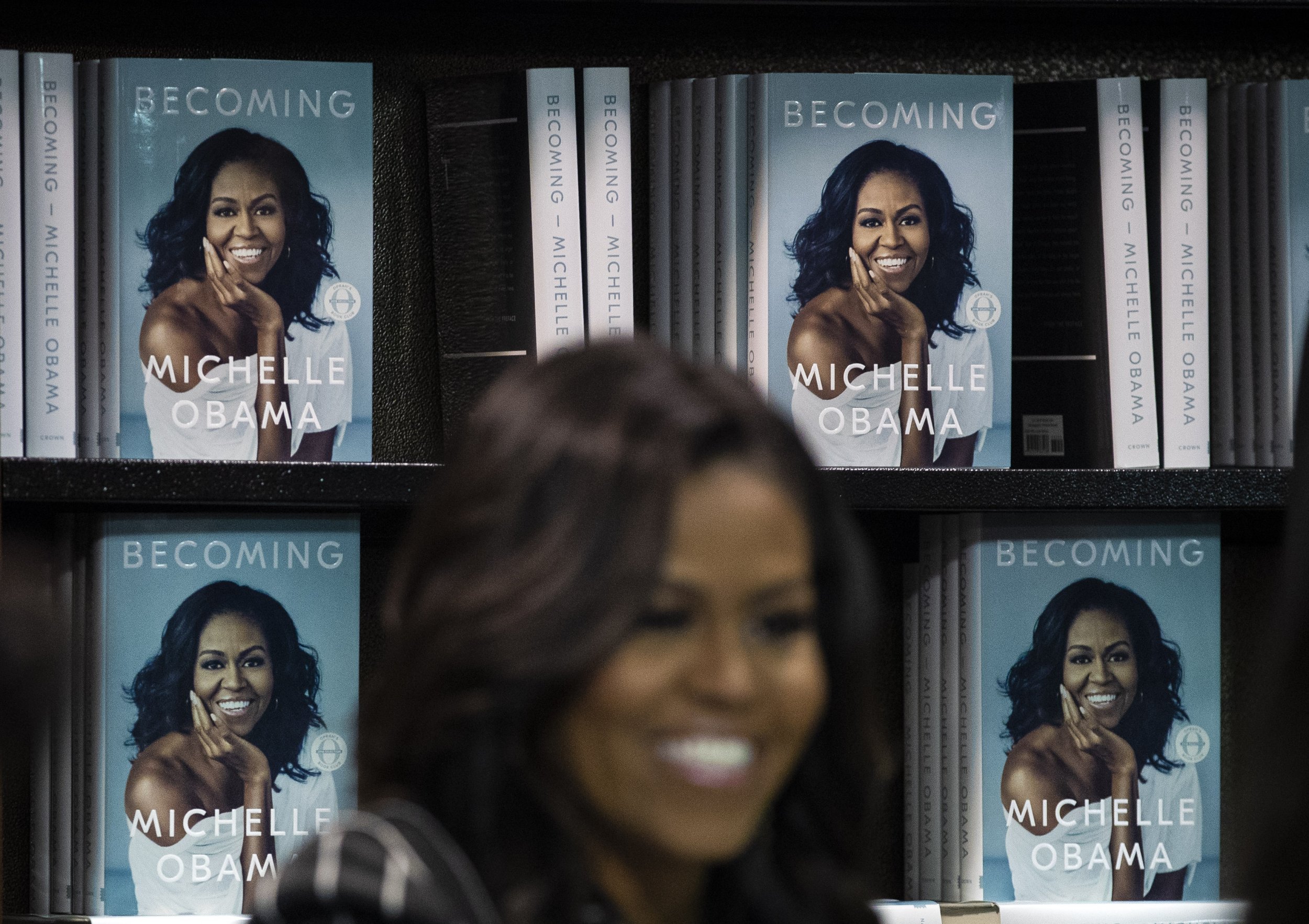 Michelle Obama's memoir, released about two weeks ago, was declared the best selling book of 2018, according to her publisher.
Penguin Random House announced Friday that the former first lady's Becoming had sold more than 2 million copies,15 days after its initial release.
The book, published on November 13, details Obama's life before she became first lady.
Becoming is now in its second week as No. 1 on The New York Times Best Seller lists for hardcover nonfiction and the combined print and e-book best sellers.
Aside from the memoir's success in North America, it has also made an international impact, ranking No. 1 in adult nonfiction in the United Kingdom, Germany, France, Italy, the Netherlands, Spain, Denmark, Norway, Finland and Greece.
It has also been a best seller in Australia, Israel, Korea,Taiwan and South Africa.
Obama is currently on a 10-city, 12-date U.S. bookstore tour, with upcoming stops in Brooklyn, New York; Detroit; Denver; San Jose, California; and Dallas, according to the publisher's website.
The former first lady will also take part in a European book tour, and will appear at a sold-out event at the Royal Festival Hall in London on Monday, followed by appearances in Paris and Berlin.
More than 3 million copies of Becoming will beavailable in the U.S. and Canada, and it will be published in 31 languages around the world.