Michelle Obama Calls on Social Media to 'Stop Enabling' Trump's 'Monstrous Behavior'
Michelle Obama has urged social media companies to stop fueling President Donald Trump's "monstrous behavior" by banning his accounts after a Wednesday's violent riot by a pro-Trump mob breached the U.S. Capitol building and left four people dead.
The former first lady made the remarks in a statement posted to her official Twitter account on Thursday. Trump's account was temporarily blocked from making any new posts after he urged the mob to "go home" while praising them as "great patriots." Obama suggested that Wednesday's insurrection should serve as a wake-up call for Trump supporters. She said that Twitter and other social media companies should go further by permanently blocking the outgoing president.
"Now is the time for those who voted for this president to see the reality of who they've supported – and publicly and forcefully rebuke him and the actions of that mob," Obama said. "Now is the time for Silicon Valley companies to stop enabling this monstrous behavior – and go even further than they have already by permanently banning this man from their platforms and putting in place policies to prevent their technology from being used by the nation's leaders to fuel insurrection."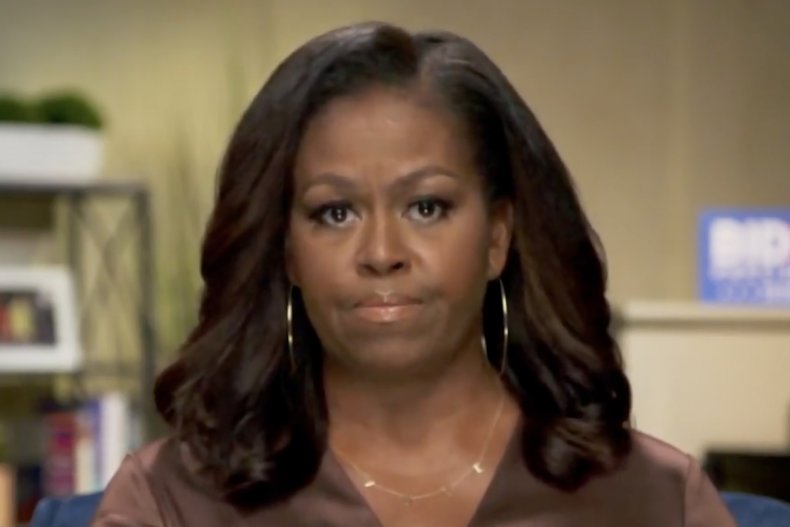 Several other social media companies, including Facebook and subsidiary Instagram, also temporarily suspended Trump following Wednesday's violence. Facebook extended the suspension to an "indefinite" period on Thursday, lasting at least until the January 20 inauguration of President-elect Joe Biden. CEO Mark Zuckerberg said that the "risks of allowing the President to continue to use our service during this period are simply too great" in a Facebook post.
Obama condemned the outgoing president, the Republican party and conservative media for inciting violence among Trump supporters. She said that Trump was "obviously willing to burn our democracy down for his own ego" and that is now "time for swift and serious consequences for the failure of leadership that led to yesterday's shame."
"Like all of you, I watched as a gang – organized, violent, and mad they'd lost an election – laid seize to the United States Capitol," Obama said. "They set up gallows. They waved traitorous flag of the Confederacy through the halls. They desecrated the center of American government. And once authorities finally gained control of the situation, these rioters and gang members were led out of the building not in handcuffs, but free to carry on with their days."
"The day was a fulfillment of the wishes of an infantile and unpatriotic president who can't handle the truth of his own failures," she added. "And the wreckage lays at the feet of a party and media apparatus that gleefully cheered him on, knowing full well the possibility of consequences like these."
Obama questioned whether the police response to riots would have been different if the mob had contained fewer white people. She noted that although last summer's massive Black Lives Matter protests against police brutality and racial injustice were "overwhelmingly peaceful," they had been repeatedly "met with brute force" from law enforcement, unlike the Trump supporters on Wednesday.
"For those who call others unpatriotic simply for taking a knee in silent protest, for those who wonder why we need to be reminded that Black Lives Matter at all, yesterday made it painfully clear that certain Americans are, in fact, allowed to denigrate the flag and symbols of our nation. They've just got to look the right way," Obama said. "What do all those folks have to say now?"
Newsweek reached out to Twitter, Facebook and the White House for comment. Twitter declined to comment.