Michelle Obama Delivers Electric Endorsement Of Hillary Clinton At Democratic Convention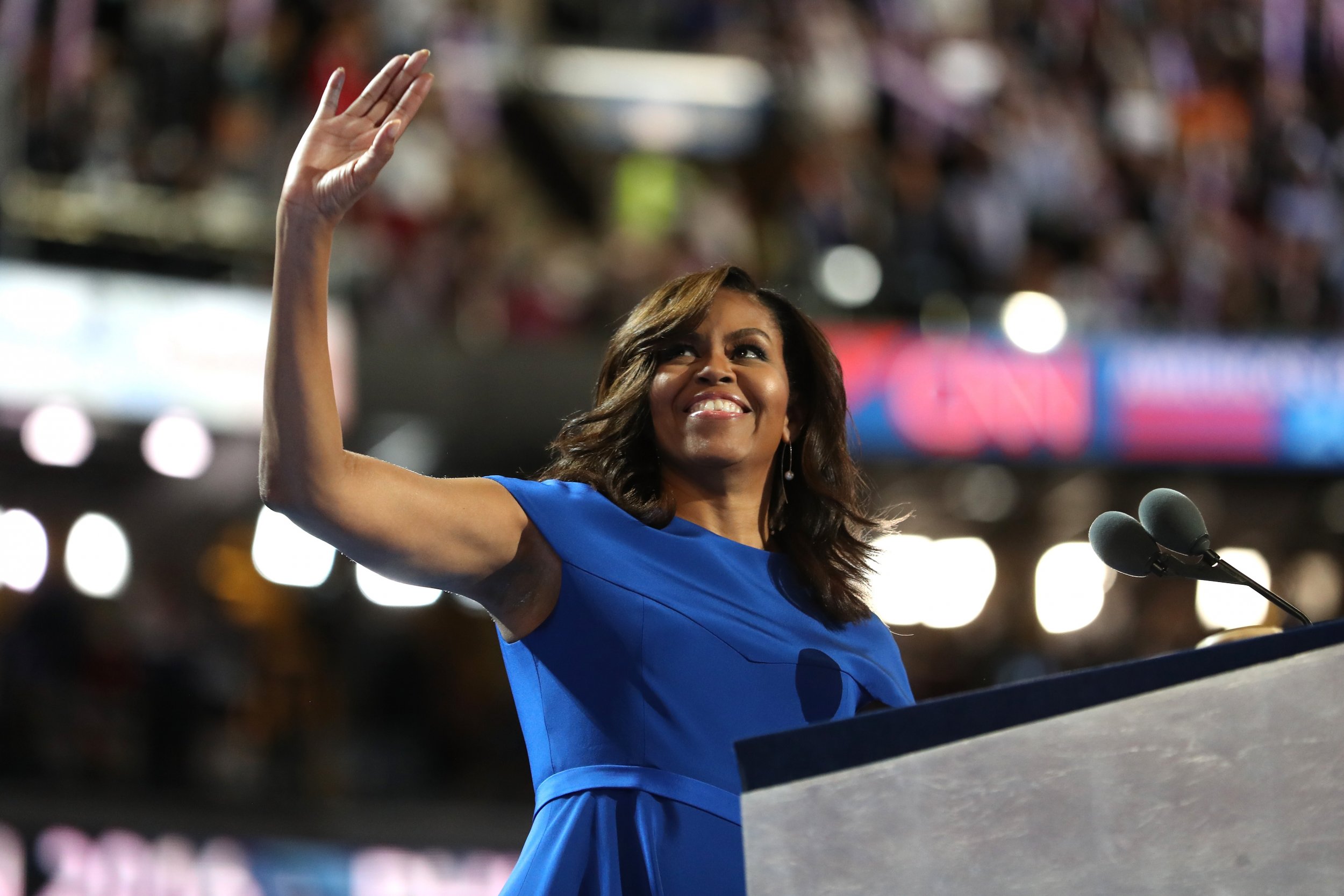 Michelle Obama took center stage at the Democratic Convention in Philadelphia on Monday evening and implored her husband's party to ensure that Hillary Clinton is the next U.S. president.
Delivering a stirring speech before a sea of delegates waving purple signs that read "Michelle," the first lady drove home her commitment to supporting Clinton while undermining Republican presidential candidate Donald Trump—without once mentioning his name.
"When crisis hits, we don't turn against each other. No, we listen to each other, we lean on each other, because we are always stronger together," Obama said, during her 15-minute speech. "I am here tonight because I know that that is the kind of president Hillary Clinton will be."
The first lady said Americans must choose a president who will be a good role model for children, with the power to "shape our children for the next four or eight years of their lives."
"Our friend Hillary Clinton," she said, is the only candidate in the race she trusted with that responsibility.
"The story of generations of people who have felt the lash of bondage, the shame of servitude, the sting of segregation but who kept on striving and doing what needed to be done so that today I wake up every morning in a house that was built by slaves and I watch my daughters, two beautiful, intelligent black young women, playing with their dogs on the White House lawn."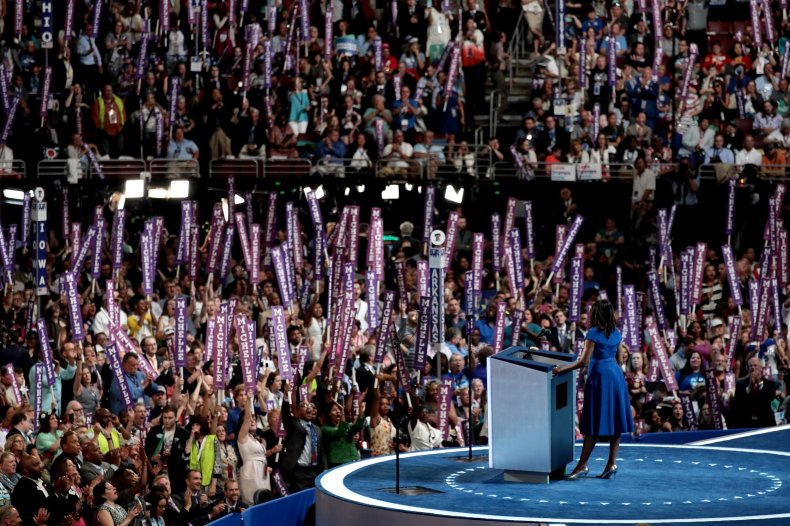 Her voice cracking with emotion, she continued: "And because of Hillary Clinton, my daughters, and all our sons and daughters, now take for granted that a woman can be president of the United States."
"Don't let anyone tell you this country isn't great," Obama continued. "That somehow we need to make it great again. Because this right now is the greatest country on earth."