Michelle Obama: 'I Stopped Even Trying to Smile' During Trump's Inauguration
Former first lady Michelle Obama has revealed how difficult President Donald Trump's 2017 inauguration was for her, admitting in her new book that she stopped "even trying to smile" as the U.S. leader was sworn in.
In her memoir, Becoming, Obama laments the fact that with Trump's inauguration, "the vibrant diversity of the two previous inaugurations was gone," according to ABC, which has obtained an advance copy of the book.
"Someone from Barack's administration might have said that the optics there were bad, that what the public saw didn't reflect the president's reality or ideals," Obama reportedly writes. "But in this case, maybe it did. Realizing it, I made my own optic adjustment: I stopped even trying to smile."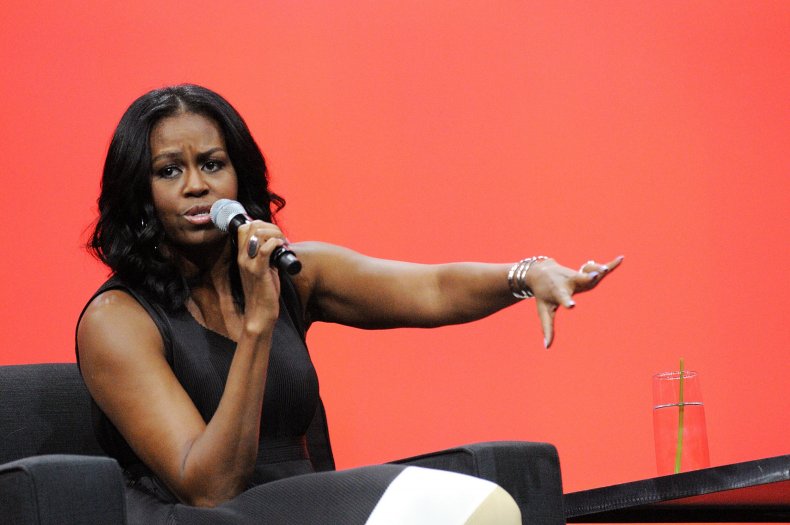 Obama has also reflected in her new book on how she wanted to "block it all out and go to sleep" on election night in November 2016, when it became apparent that Trump would likely be the next to serve as U.S. leader after her husband.
"I will always wonder about what led so many women, in particular, to reject an exceptionally qualified female candidate and instead choose a misogynist as their president," Obama writes about Trump's victory and former Secretary of State Hillary Clinton's election loss.
In a Sunday interview with Good Morning America's Robin Roberts, Obama reflected on her feelings about Trump's rise to power.
After Roberts pointed out that the Obamas have, for the most part, avoided vocalizing their criticisms of the president, Obama said: "Being the commander in chief is a hard job. You need to have discipline. You need to read, and you need to be knowledgable. You need to know history. You need to be careful with your words.
"But voters make those decisions, and once the voters have spoken, you know, we live with what we live with," Obama said.
Read more: Michelle Obama says she would 'never forgive' Donald Trump for spreading 'crazy' birther conspiracy
Obama's upcoming book, which is slated to be released on Tuesday, is expected to provide an in-depth look into Obama's life, both inside and outside the White House.
It recently came to light that the former first lady writes in her memoir that she will "never forgive" Trump for spreading the "birther" conspiracy against her husband, accusing Trump of putting her family's lives at risk.
"The whole thing was crazy and mean-spirited, of course, its underlying bigotry and xenophobia hardly concealed," Obama writes. "But it was also dangerous, deliberately meant to stir up the wingnuts and kooks."
"What if someone with an unstable mind loaded a gun and drove to Washington? What if that person went looking for our girls?" she asks. "Donald Trump, with his loud and reckless innuendos, was putting my family's safety at risk. And for this I'd never forgive him."