Michelle Obama Says We Need to Teach Boys to Listen to Girls 'To See Them as Their Equals'
The former first lady Michelle Obama has called on boys and men to join the fight for gender equality and outlined the importance that education plays in giving women opportunities to empower themselves.
In an interview with Vogue ahead of the release of a YouTube series she features in marking Women's History Month, Obama said that the quest for equality starts at a young age.
"We need to bring our boys and men into this effort, too. So much could change in a generation if we taught our boys to listen to girls, to see them as their equals," she said.
"Because the truth is women are just as capable and qualified as men to lead. And if we give our girls the chance to become the women they're meant to be, we really can set off a ripple effect that transforms the world."
Obama said in the past she was often filled with self-doubt, telling the magazine, "imposter syndrome is so tough. For so long, women and girls have been told we don't belong in the classroom, boardroom, or any room where big decisions are being made.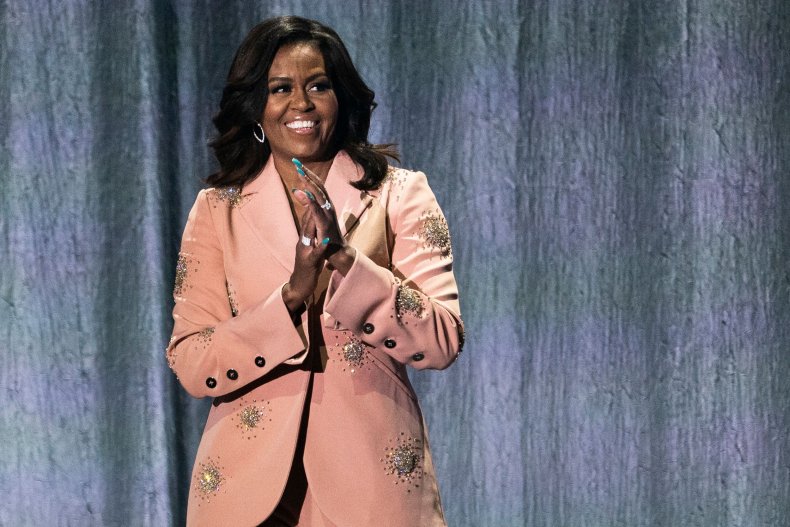 "So when we do manage to get into the room, we are still second-guessing ourselves, unsure if we really deserve our seat at the table. We doubt our own judgment, our own abilities, and our own reasons for being where we are. Even when we know better, it can still lead to us playing it small and not standing in our full power. I've been there plenty of times."
In October 2018, through the Obama Foundation she founded with her husband, she launched the Girls Opportunity Alliance which champions girls' education around the world.
She discussed her organization's work with YouTube creators Liza Koshy, Prajakta Koli and Thembe Mahlaba in a program titled Creators for Change, which will be released on March 17.
Obama, who had previously revealed that neither of her parents and very few people where she grew up went to college, told Vogue about how life-changing her own schooling was.
In particular, she described the significant role her mother Marian Robinson played in ensuring she had opportunities to develop despite being raised on the South Side of Chicago where a good education "wasn't always a guarantee."
"Not only did my mother make sure I was learning my multiplication tables and planetary systems, her actions instilled in me a sense of my own worth: that my voice, talents, and ambition mattered. My life would look a lot different today if I hadn't had that support."
"I want every girl on this planet to have the same opportunities that I've had. But right now, more than 98 million adolescent girls around the world are not in school.
"That's an injustice that affects all of us. We know that girls who go to school have healthier, happier lives, and when that happens, the whole world benefits," she said.
"The evidence is clear — when girls get an education, amazing things start to happen."