Michelle Obama, Joe Rogan Podcasts Show Spotify Plans Audio Domination
Former First Lady Michelle Obama announced her own podcast series this week in a partnership with Spotify; the platform also announced its exclusive partnership with "The Joe Rogan Experience in June"—these big-budget investments are paving the way for Spotify's domination in the increasingly competitive audio and podcast marketplace.
This strategy has been in place for a while as Spotify has also pursued deals with The Ringer, Kim Kardashian West, and DC Comics since they acquired Gimlet Media in 2019.
"Wall Street seems to be handsomely rewarding Spotify for aggressively pursuing an original content strategy. They seem to be trying to emulate what Netflix did in TV and film," Sven Carlsson told Newsweek.
Carlsson, along with Jonas Leijonhufvud is the co-author of the upcoming book "The Spotify Play: How Daniel Ek Beat Apple and Amazon in the Race for Audio Dominance."
"This is not a new idea for Spotify. Their core business—music—has always had slim margins. During 2011–2015, Spotify were looking seriously at entering the video market, going so far as to develop their own video streaming app and device called Spotify TV," Carlsson said.
The author thinks that Spotify founder Daniel Ek "badly needs something to differentiate Spotify's catalog from, say, Apple Music or Amazon" and that "podcasts are the answer."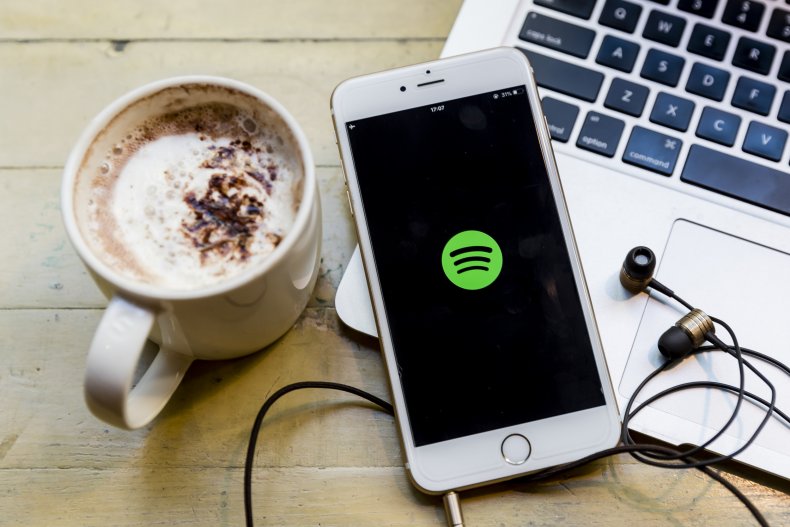 He thinks they are also a way of improving the amount of revenue Spotify gets to keep per user.
Carlsson said: "Where Netflix targeted TV and film, Daniel Ek is going after the radio industry, which is smaller but which he thinks has great potential. He thinks audio is undervalued. The strategy also distinguishes Spotify from the many media/tech companies spending heavily on video content."
The company is competing with the likes of SiriusXM and iHeartMedia for exclusive agreements with popular podcasts—but why?
Well, for two reasons mainly; they want to build up ad revenue from podcasts and they want to bulk up on subscribers.
"Spotify and others want to tap into this growth of ad revenue from big brands looking to drive awareness and performance from podcast ads," Collin Colburn, Senior Analyst at Forrester, told Newsweek. "Brands are sold in to podcast ads because they are unique: they are often host-read messages asking for support of their sponsors, and listeners trust the podcasts they listen to and the hosts. Its also tempting for brands to advertise there because podcast listeners tend to be wealthier, between the ages of 25-45 years old, and digitally savvy."
As for improving subscriber number, Colburn says companies like SiriusXM and Spotify earn revenue from consumers subscribing to their library of content.
By acquiring exclusive podcast agreements, they can fill their library of content with must-listen-to shows and series to lure in consumers to subscribe to their entire suite of content.
"Many of the companies that get these exclusive agreements will allow distribution of the show on competitor's libraries but the show will only be ad-free on the platform who has the exclusive agreement with the podcast show," Colburn said.
Martin SFP Bryant, founder of business and marketing consultancy Big Revolution believes podcasts are a "defensive moat" for Spotify.
"It's very hard to make a streaming service's music catalog stand out, as most services have roughly the same songs," Bryant told Newsweek. "Spotify can't really sign exclusive deals with established music artists as it risks the company's relationship with labels, who see that as very much their domain. And signing and developing brand new artists is expensive and risky."
Therefore the platform is using podcasts to stand out, essentially.
"If you're dealing with big celebrities, they're not always cheap to get off the ground, but once you have a hit format it's easy to pump out more episodes," he said.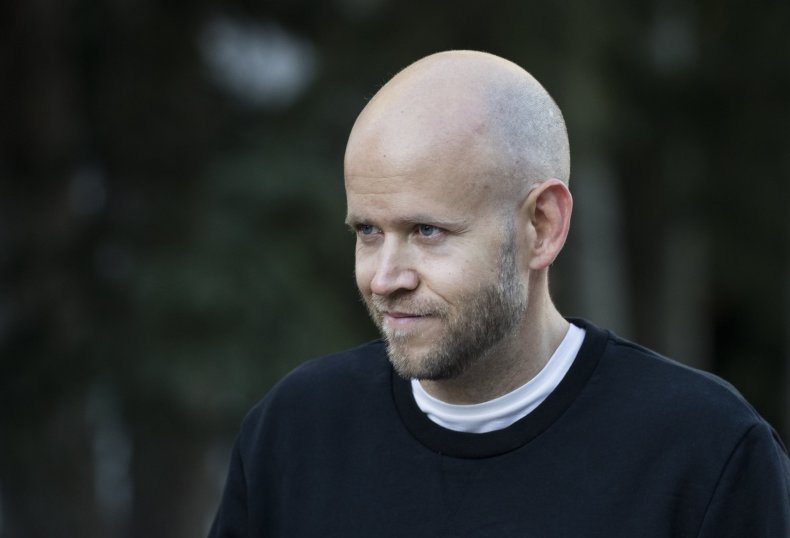 Other companies are also investing in exclusive podcasts, but not always for the same reason as Spotify.
In May, Bloomberg reported that Apple was pushing forward with a move into original podcasts, partly as a way of promoting its Apple TV+ subscription video content.
Bryant notes that streaming video is one area where original content is an absolute necessity for major players.
"But Apple's podcasts offering is currently separate from its music streaming service, and there's no indication the two will merge. Streaming media is just one part of Apple's business, while Spotify is wholly focused on it, so the two companies' incentives are very different," he said.
Ultimately, Spotify is the company making the biggest impact in the podcast industry right now.