Michelle Obama Honors John F. Kennedy's Sister, Founder of Special Olympics, And Gets a Standing Ovation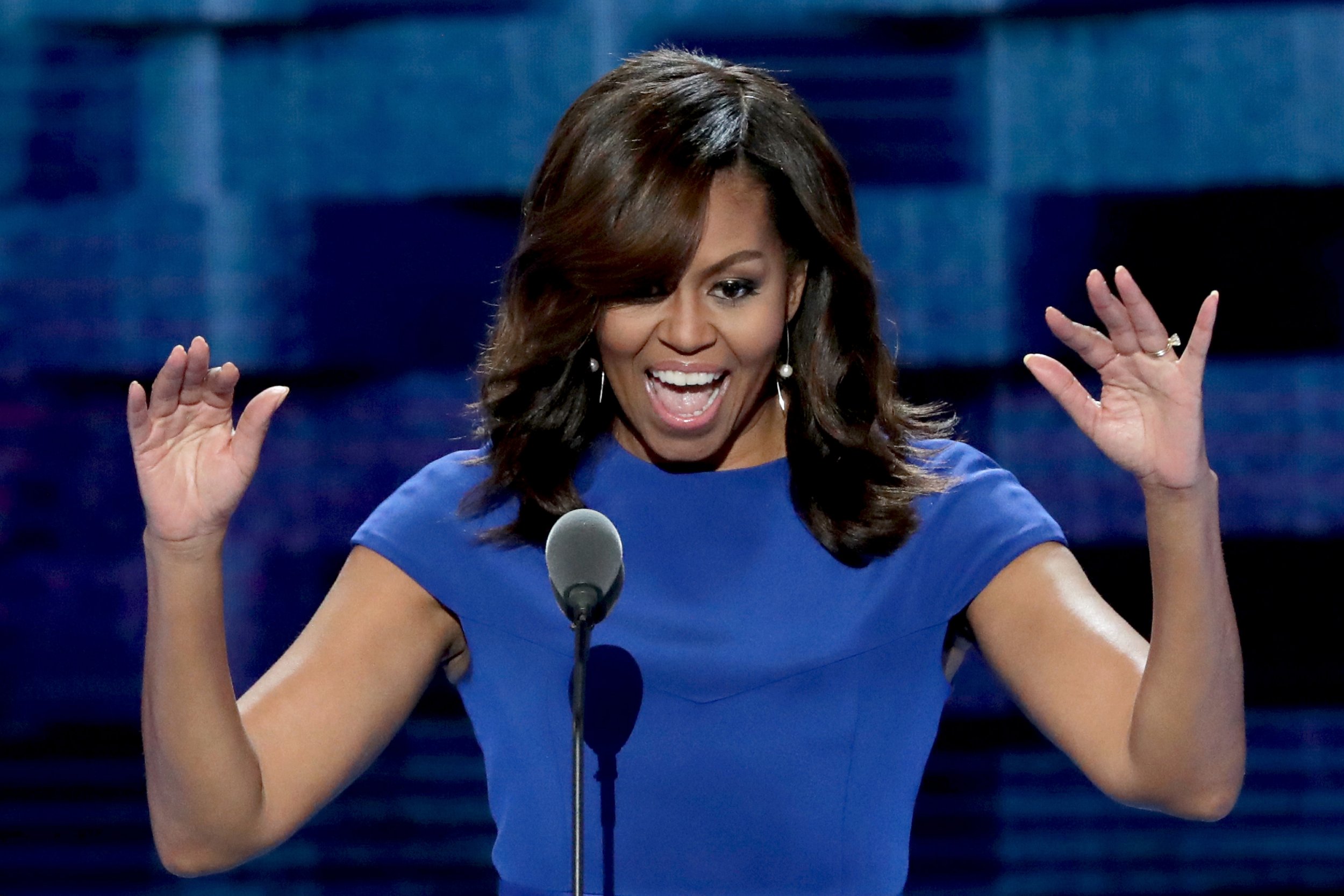 Michelle Obama received a standing ovation at a sports awards ceremony in Los Angeles on Wednesday when she appeared to present a posthumous prize to Eunice Kennedy Shriver, the founder of the Special Olympics and sister of former U.S. President John F. Kennedy.
The former first lady presented a special prize at the ESPY Awards, an annual ceremony presented by U.S. television network ABC, and previously ESPN. The prize was accepted on Shriver's behalf by her son, Timothy Shriver.
"I am here tonight to honor a remarkable woman, a woman who believed that everyone has something to contribute and everyone deserves a chance. When we give others the chance to fulfill their greatest potential, we all win," said Obama.
Shriver was the younger sister of JFK. The eldest of the Kennedy siblings, Rosemary, had an intellectual disability, which played a role in inspiring Shriver's work in providing sporting opportunities for people with disabilities.
On her Maryland farm in 1962, Shriver founded Camp Shriver, a summer sports camp for children with intellectual disabilities. Activities included horseriding, swimming, and obstacle courses. The camp was the germ for the Special Olympics, which Shriver inaugurated for the first time in 1968 in Chicago.
Since then, Special Olympics has morphed into the world's biggest sports organizations for children and adults with intellectual disabilities. More than 4.7 million athletes in 169 countries compete in its competitions. Special Olympics was recognized by the International Olympic Committee in 1988.
Obama delivered the Arthur Ashe Courage Award to Shriver, which recognizes sportspeople who make contributions both within and outside their specific field. The award is named after Arthur Ashe, an American tennis player who was the first black competitor to play on the U.S. Davis Cup tennis team and a vocal civil rights campaigner.
"Through her passionate service, she made our world more welcoming, inclusive and fair," said Obama of Shriver.
The wife of former President Barack Obama has made a habit of guest appearances at awards shows. In June, she made a surprise appearance at the BET Awards to give a humanitarian prize to Chance the Rapper, a Chicago hip-hop star who recently donated $1 million to Chicago Public Schools.