Michelle Obama Joins Laura Bush in Slamming Trump Border Policy: 'Sometimes Truth Transcends Party'
Michelle Obama joined her fellow former first lady Laura Bush Monday in criticizing the hard-line Trump administration immigration policy that has led to families being separated at the border. Bush, the wife of former President George W. Bush, penned a tweet over the weekend in which she echoed the widespread condemnation of the new directive from Attorney General Jeff Sessions.
"I live in a border state," Bush said. "I appreciate the need to enforce and protect our international boundaries, but this zero-tolerance policy is cruel. It is immoral. And it breaks my heart."
Quoting that tweet, Obama wrote that "sometimes truth transcends party."
Both Obama and her husband, former President Barack Obama, have largely remained on the sidelines since leaving the White House last January, speaking out against the Trump administration only on rare occasions and often in a veiled manner.
But the recent wave of children being taken from their families on the United States border with Mexico has provoked widespread outrage, including from some Republicans. Even the current first lady joined the fray over the weekend.
In a statement to CNN, Melania Trump's spokeswoman, Stephanie Grisham, said, "Mrs. Trump hates to see children separated from their families and hopes both sides of the aisle can finally come together to achieve successful immigration reform. She believes we need to be a country that follows all laws, but also a country that governs with heart."
The statement parroted the defense of the policy repeatedly used by President Donald Trump in recent days. Trump falsely claimed that the separation of families was a result of a Democratic Party policy, and said it could only end when Democrats came to the table to negotiate broad immigration legislation that included funding for his border wall.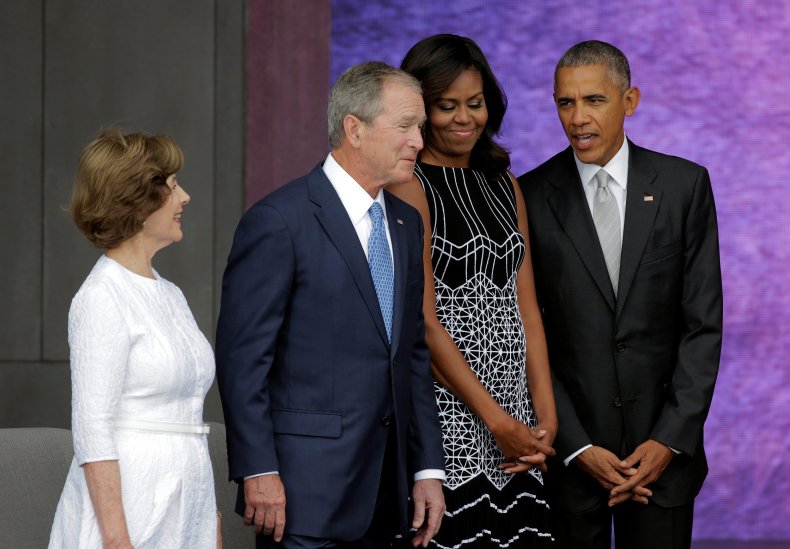 The reality, however, is that Attorney General Jeff Sessions announced a "zero-tolerance" policy last month in which everyone who crossed the border illegally would be prosecuted criminally, thus resulting in children being taken from adults. In the past, cases were largely dealt with in civil proceedings, allowing families to remain together while waiting for their cases to be heard.
The policy is not the first thing to bring the current and former first ladies together. While the current president has frequently attacked his predecessors, Melania Trump, Michelle Obama, Laura Bush and Hillary Clinton all attended the funeral of former first lady Barbara Bush in April. Barack Obama, Bill Clinton and George W. Bush were also in the photo. Donald Trump elected not to attend the funeral and instead played golf.