Michelle Obama Lectures Men: 'Y'all Need To Go Talk To Each Other'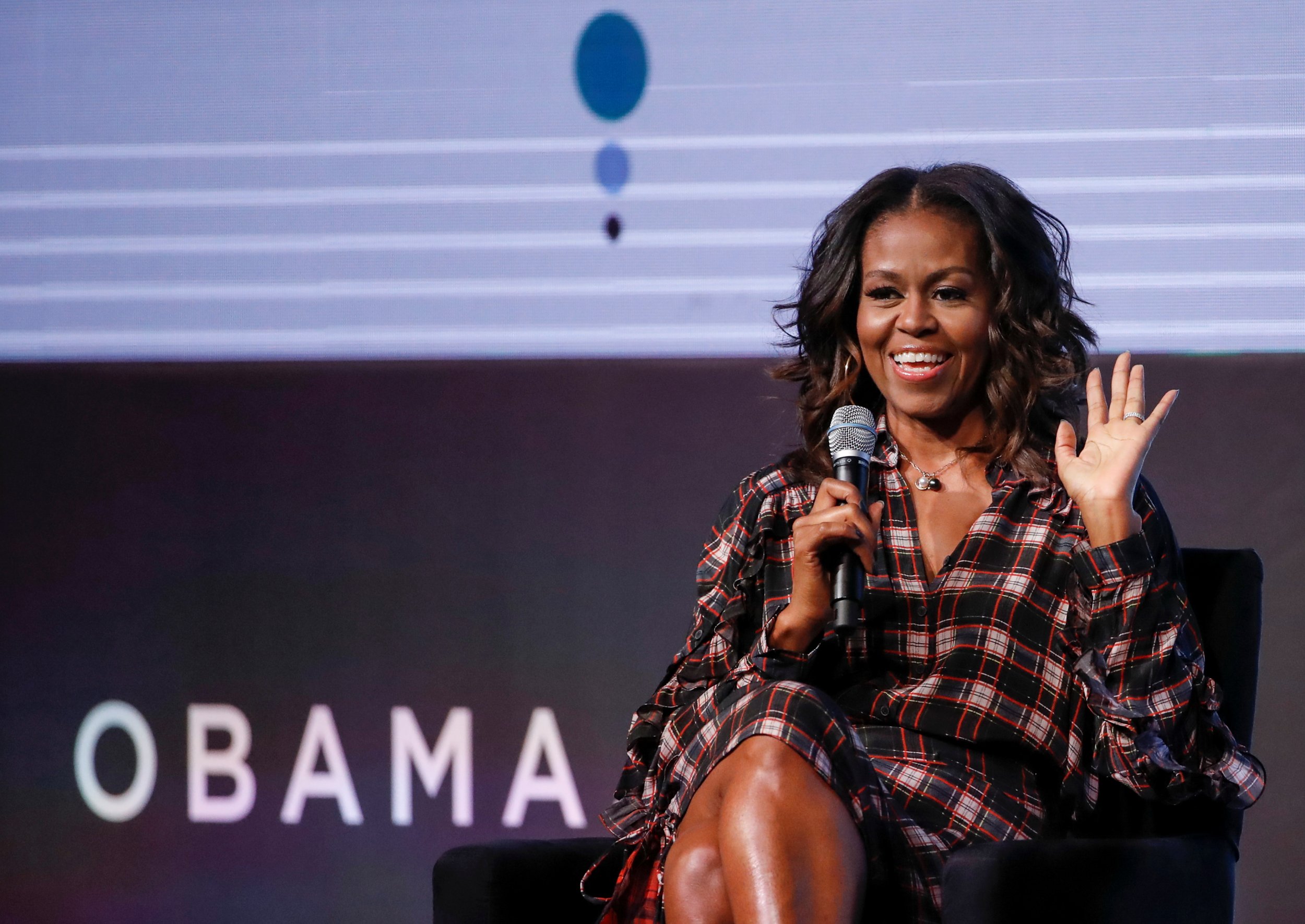 Michelle Obama has a message for the men of the world: Do better, try harder and most importantly, communicate more.
On Wednesday, the former first lady sat down with poet Elizabeth Alexander on the second day of the Obama Foundation Summit in Chicago, the first of an annual event. The topic turned to gender, and Obama had some choice words: She noted that women tend to communicate, reflect and support each other better than men—something she feels needs to change.
"Y'all should get you some friends," she laughed, pointing to the men in the audience. "Y'all need to go talk to each other about your stuff, because there's so much of it! Talk about why y'all are the way you are."
In fairness, Obama also addressed the ways she feels women contribute to sexism and male entitlement. "We raise our girls to be strong, and sometimes we take care not to hurt men. And I think we pay for that a little bit," she said. "Are we protecting our men too much, so that they feel a little entitled, a little self-righteous?"
"That's on us as women too," Obama said. "We nurture men and push girls to be perfect." She goes on to explain to Alexander how she feels mothers should be raising boys as people, exactly the same way one would raise a girl. She also acknowledges that in her case—raising two black girls—there was a temptation to be overprotective in the face of sexism and racism. "But you can't be so afraid that life will break them, that you don't prepare them for life."
In the talk, Obama didn't specify what "messy stuff" she feels men need to discuss amongst themselves. But after a month of dozens of sexual harassment and assault allegations—after Harvey Weinstein's explosive scandal opened the floodgates—her words seem to take on a heavy significance. As more and more women come forward claiming they've been harassed, groped, assaulted and raped—including six women just today who accused director Brett Ratner of all of the above—many are feeling a growing sense that something needs to changed.
The two-day Obama Summit was created by former President Barack Obama and the former first lady to inspire entrepreneurs, organizers and civil servants to share ideas and hone their skills. You can watch the full, two-hour conversation on the Obama Foundation's YouTube channel, in which Michelle Obama talks about her motivations, inspirations and her life as a public servant.