Michelle Obama Makes Apparent Dig At Donald Trump's Twitter Use: 'I Use It Like a Grown-Up'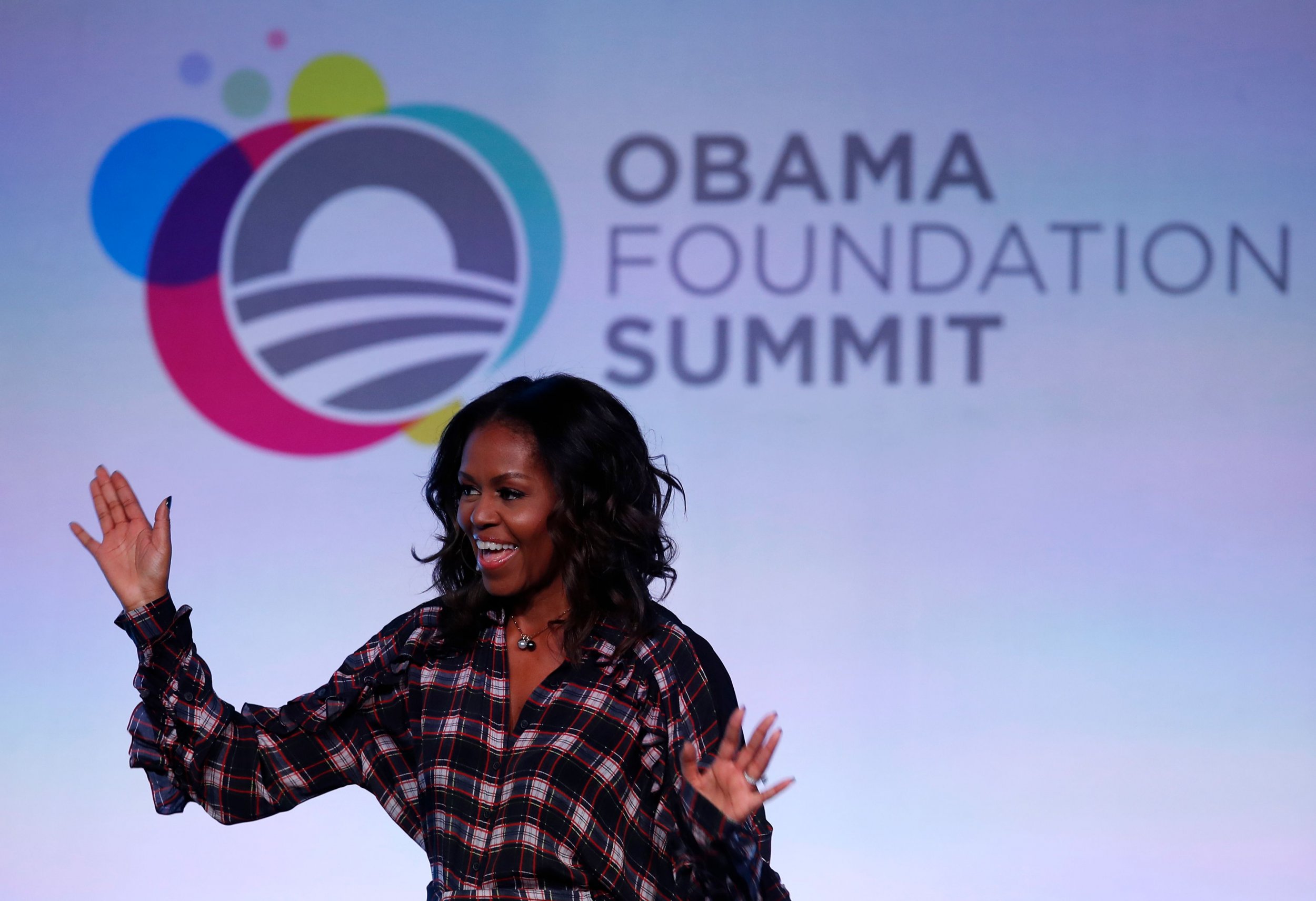 Did former first lady Michelle Obama subtly rip President Donald Trump Tuesday night?
Obama spoke about the perils of brazen social media use during a panel at Klick Health's MUSE New York conference and said it isn't smart to tweet the first thing off the top of your head. "I use it like a grown-up," she said.
"I tweet, but I have a committee. I don't just tweet off the top of my head, which I don't encourage people to do—especially kids," Obama said at the event, reports People.
"I think kids do think telling it like it is and talking off the top of your head … that's never been good. We weren't raised like that. That's rude. That's what you call rude. But yes, I use social media. But I use it like a grown-up."
It almost sounds like the former first lady is dispensing some advice to trigger-fingered Trump, whose tweet storms have gotten him into trouble more than once.
Obama continued: "How many kids do you know that the first thing that comes off the top of their head is the first thing they should express? You know? It's like, 'Take a minute. Talk to your crew before you put that [out there] and then spell check and check the grammar.'"
Obama made similar comments—seemingly directed at Trump—back in November at the Obama Foundation Summit in Chicago.
"Most of your first initial thoughts are not worthy of the light of day," she said. "This whole 'tell it like it is' business, that's nonsense. You don't tweet every thought, and I'm not talking about anybody in particular. I'm talking about us all, because everybody does that."
Since leaving the White House in January 2017, Obama has been working on a memoir, Becoming, which will be published in November.
"Writing Becoming has been a deeply personal experience. It has allowed me, for the very first time, the space to honestly reflect on the unexpected trajectory of my life," said Obama in a statement.
"In this book, I talk about my roots and how a little girl from the South Side of Chicago found her voice and developed the strength to use it to empower others. I hope my journey inspires readers to find the courage to become whoever they aspire to be," she added.
Michelle and President Barack Obama reportedly signed a joint book deal with Penguin Random House in March 2017 worth an estimated $65 million.