Michelle Obama Performs Fortnite 'Orange Justice' Dance With Santa Claus at Children's Hospital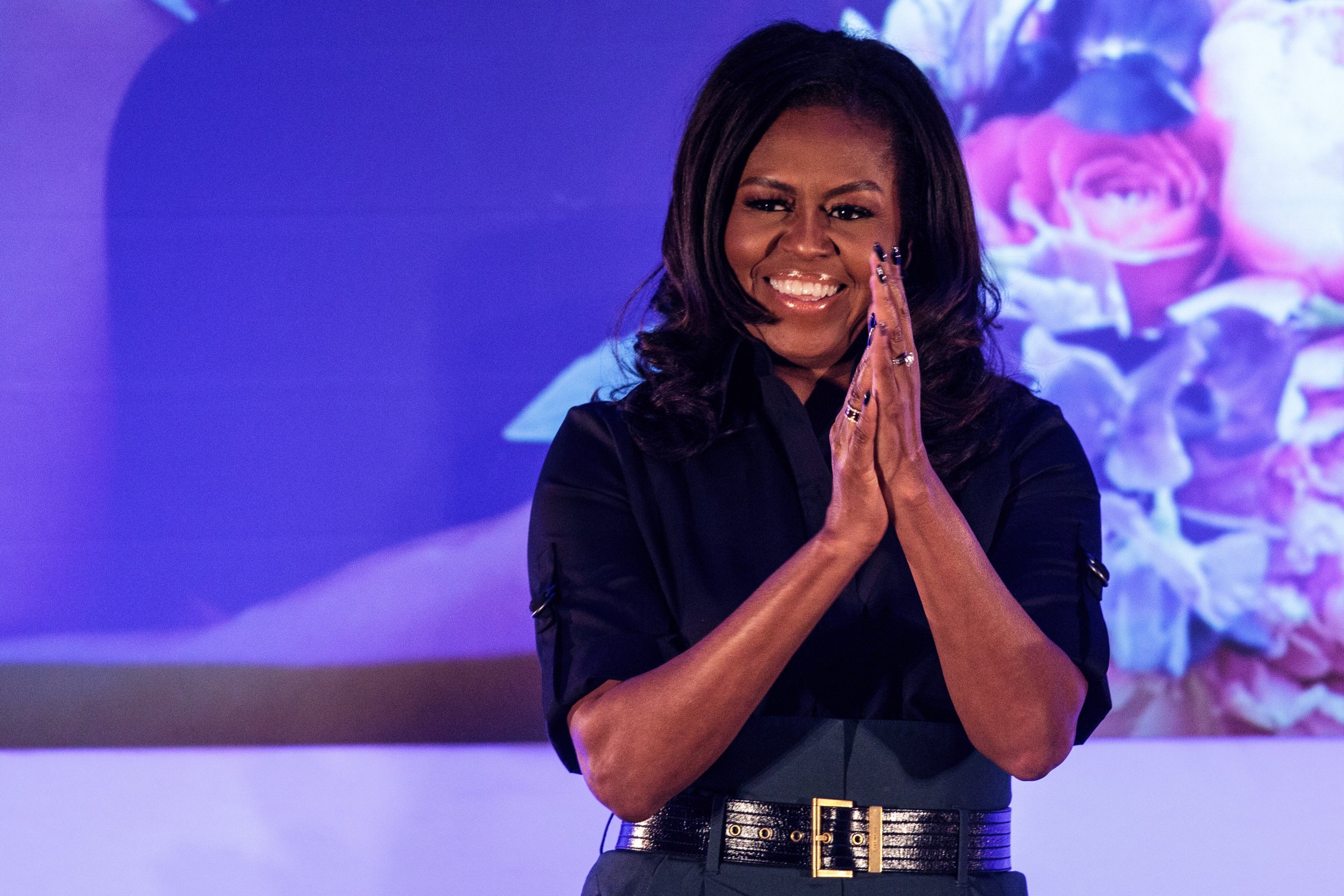 Former First Lady Michelle Obama made a surprise appearance at a children's hospital in Colorado on Thursday, where she and Santa Clause hilariously performed an iconic dance move from Fortnite.
During the event, one child reportedly asked Obama what her favorite dance move was. When the former First Lady couldn't decide on one, another kid taught her the "orange juice" move, made famous by the popular last-person-standing survival game Fortnite.
In a video, shared on Twitter, Obama is seen nailing the move and even gets Santa Claus to stand up and perform the dance with her.
The former FLOTUS was passing through Denver to promote her memoir Becoming when she surprised the children with a visit, during which she also performed a humorous reading of The Night Before Christmas.
Earlier this week, Obama took a subtle swipe at Donald Trump's legal position at a talk in Detroit. "We can't make mistakes. We can't get indicted," she reportedly said, referring to the investigations into the president by special counsel Robert Mueller and federal investigators.
After her comment, the crowd erupted with laughter and approval, according to the Detroit Free Press.
"There is a difference in standards," she continued, referring to how her family were treated in the White House compared to that of Trump's. "We are seeing that right now. We live with double standards all the time."
Obama's new 400-page memoir book was released on Nov. 13. It sold over 725,000 copies within a day and three million overall since it was published, making it the highest selling book across the U.S. in 2018 so far.
Earlier this week, Obama wrote an inspiring note addressed to her younger self for CBS's Note to Self series.
"But even now, after you reached your goal, you're still not quite sure if you belong and can't get one question out of your mind: 'Am I good enough?,'" she said. "Your family will make history, breaking barriers and filling out a more complete picture of the American story. You'll meet two popes and the Queen of England. People will fill stadiums to hear you speak. It will be easy to think you're something special. Just remember that there are millions of people who grew up like you did and don't get this kind of spotlight. Reflect the light back on them."