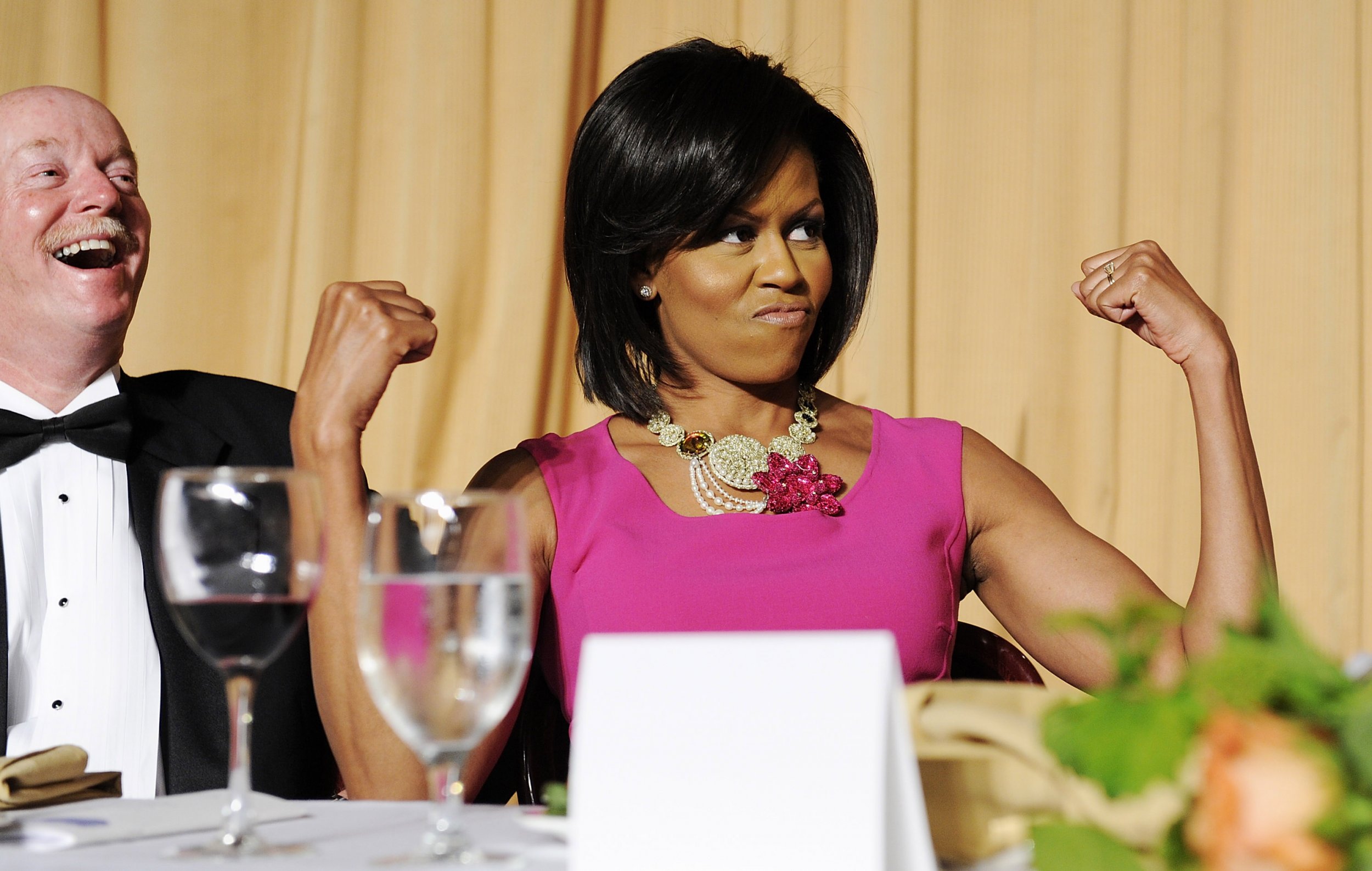 Michelle Obama may have left the White House, but she hasn't abandoned her push to help students succeed.
In a video message released Monday on Good Morning America, the former first lady congratulated the graduating class of 2017, saying, "Barack and I are so proud of you."
Related: How to make the perfect commencement playlist
"To all the students in this graduation series and across this country, I want to congratulate you for reaching higher to get the education you need for the life you want to live," Obama added. "And to all the young people out there who are still figuring out your next steps, I want to encourage you to keep working as hard as you can and to empower yourself through higher education."
Her address to the roughly 3.5 million high schoolers scheduled to graduate this academic year was in keeping with her education advocacy work—a project she's not letting up on even though she and her husband are now just private citizens.
In 2014, Obama launched Reach Higher, an initiative aimed at inspiring American youth to go to college or enroll in training programs after graduation. At the time, the president and first lady were shooting to reach a "North Star" goal: for the U.S. to have the world's highest college graduate rate by 2020.
As of November's election day, Politifact noted, that goal was seeming far-fetched, as only about half of young Americans are now getting a college degree, compared with 69 percent of South Koreans and 59 percent of Canadians, among others.
That said, Obama is still pushing. On Friday, she hosted a star-studded College Signing Day event in New York City. Alongside celebrities like Nick Cannon and Questlove, Obama emphasized the importance of higher education, which has been linked to higher salaries and better jobs.
"My presence here today is no accident," she said, according to Teen Vogue. "Because I might not live in the White House anymore, but Barack and I are gonna keep on celebrating you all and supporting you and lifting you up no matter what house we live in."
Obama isn't just talking the talk: She graduated from Princeton University in 1985 and got her J.D. at Harvard Law School in 1988. She met her future husband a year later.