Michelle Obama on Turning to IVF After Suffering Miscarriage With Barack Obama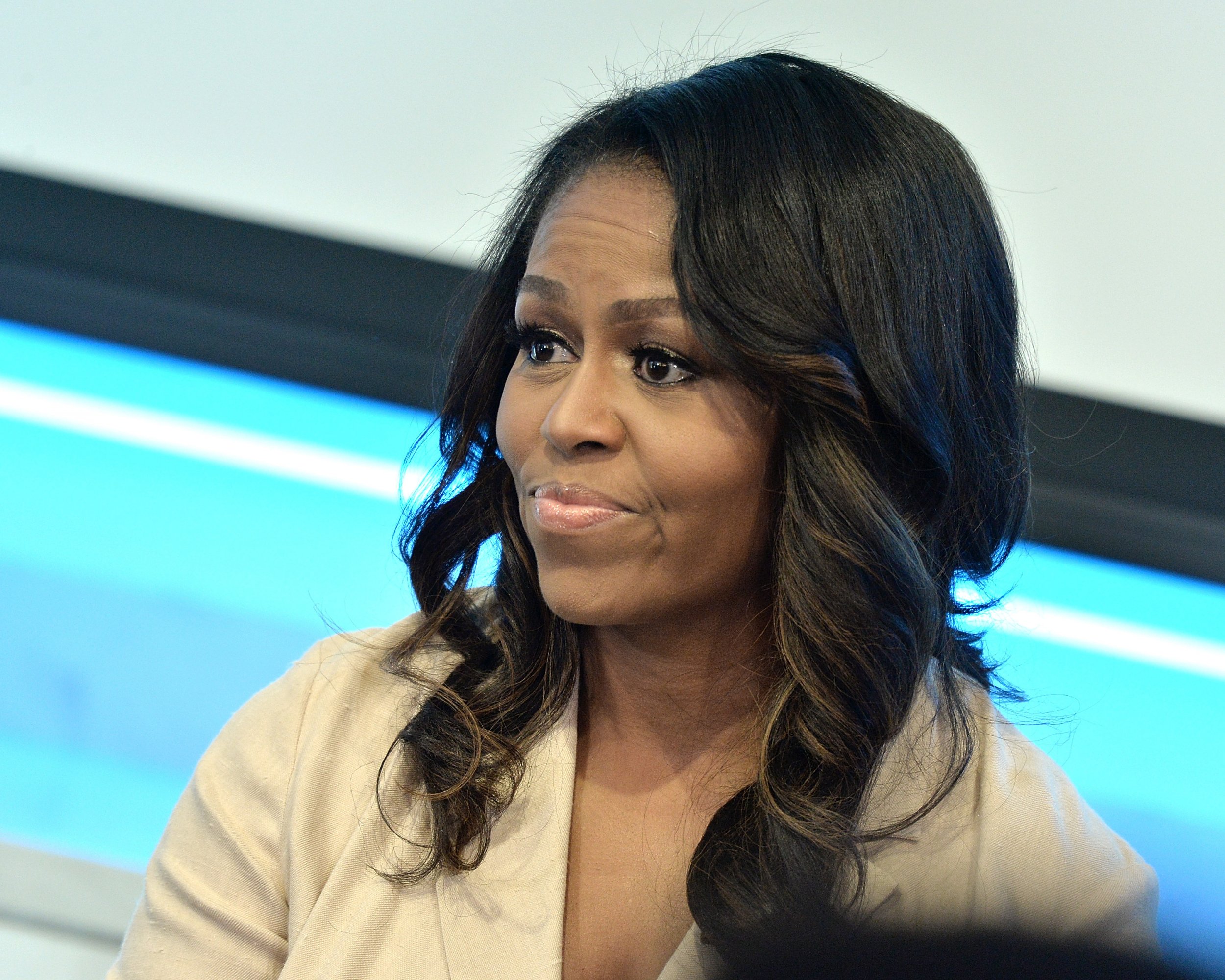 Many women have or will struggle with conceiving—just ask former first lady Michelle Obama. In an upcoming interview with Good Morning America's Robin Roberts, Obama opened up about how she had conceived daughters Malia and Sasha by in vitro fertilization (IVF) after suffering a miscarriage.
IVF is a popular form of assistive reproductive technology. The typically costly medical operation allows for an egg to be fertilized by sperm outside of the body. The fertilized egg is then implanted in the woman's uterus. According to Planned Parenthood, the side effects of the procedure can include cramping, bleeding and mood swings.
In speaking with Roberts for Sunday's interview for Good Morning America, Obama explained how this process was no cakewalk.
"I felt lost and alone, and I felt like I failed because I didn't know how common miscarriages were, because we don't talk about them," Obama, 54, said. "We sit in our pain, thinking that somehow we're broken."
IVF typically has the highest success rate with women who use it before age 35. A study of 56,652 women by researchers at the University of New South Wales, in Australia, published in 2017, indicated the live birth rate for women under 30 rests at 44 percent within their first cycle.
Obama and her husband, former President Barack Obama, turned to IVF when she was 34. She's slated to delve into her fertility woes further in her anticipated memoir, Becoming, out November 13. According to the Associated Press, Obama addressed how she felt after having a miscarriage 20 years ago.
"We had one pregnancy test come back positive, which caused us both to forget every worry and swoon with joy," Obama wrote, according to AP. "But a couple of weeks later I had a miscarriage, which left me physically uncomfortable and cratered any optimism we felt."
Obama's fertility struggles weren't the first headline-making revelation to surface from her upcoming book. The former lawyer also detailed her thoughts on President Donald Trump's birther conspiracy theory.
The birther conspiracy theory challenged the legitimacy of former President Obama's U.S. citizenship. With this, Obama said she'd "never forgive" Trump for further perpetuating such speculation, as it put her family in danger.
"What if someone with an unstable mind loaded a gun and drove to Washington? What if that person went looking for our girls? Donald Trump, with his loud and reckless innuendos, was putting my family's safety at risk," Obama wrote, according to The Washington Post. "And for this I'd never forgive him."
Trump, in turn, slammed Obama's remarks Friday. "She got paid a lot of money to write a book, and they always expect a little controversy," Trump said to reporters outside the White House. "I'll give you a little controversy back, I'll never forgive [former President Obama] for what he did to our U.S. military. It was depleted, and I had to fix it."