Michelle Obama's Second Term To-Do List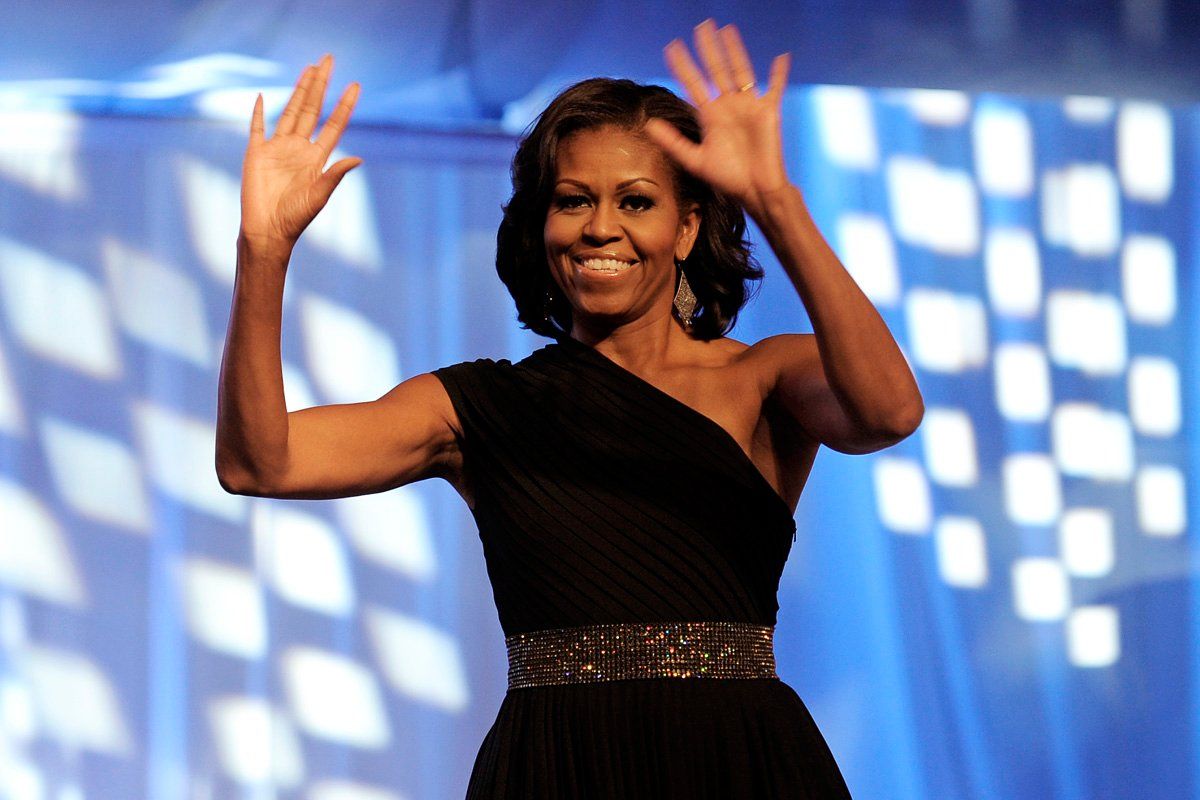 Let's say you're Michelle Obama. You fall for an inspirational community organizer with a taste for politics. Up the ladder he zips, from state Senate to U.S. Senate to—OMG!—the presidency, as you scramble to pick up the slack on the homefront and satisfy the increasingly insane demands of political spousedom.
Now imagine waking up on Nov. 7, 2012, with the realization that your hubby has won not simply his toughest political race but also his last. Ever. A second White House term stretches before you, only this time with hard-won experience under your stylishly wide belt and without the paralyzing shadow of that next election looming overhead.
Faced with such freedom and opportunity, what would you
do with the next four years: Travel? Throw more state dinners? Write another book? Team up with New York Mayor Michael Bloomberg to ban Big Gulps? Organize a biweekly bipartisan P90X workout with congressional spouses in the White House gym?
Don't get too carried away. Michelle Obama has already said that her second-term focus will be pretty much the same as her first term's: combating America's ballooning waistline.
And why shouldn't she stay the course? asks Democratic strategist Donna Brazile. "It's worked."
Still, some political veterans dare to dream of a bigger, bolder agenda for the first lady, including action items such as:
1. Embrace race. If ever there was a moment to spotlight the plight of minority youth, this is it, asserts top Democratic lobbyist Hilary Rosen. Citing the unlikelihood of our having another black first couple any time soon, Rosen hopes Mrs. Obama will do "whatever she can to inspire young African-American boys and girls to reach higher and break the cycle of a disproportionate amount of school dropouts and low self-esteem."
2. Make nice. Among the Washington establishment, hope
springs eternal that Mrs. Obama will do her part to revive comity and bipartisanship by reaching out to other members of the political class. "They are desperate for her to treat them as human beings," laments the spouse of one senior Democratic lawmaker. Declaring Mrs. Obama "the most hands-off first lady in terms of mingling with people in Washington," this person urges her to "spend time with congressional spouses from both houses and both parties—and pretend she cares."
3. Dress for success. The first lady should leverage her status as "iconic fashionista" to champion this nation's apparel industry, says Democratic strategist and former Hillary-for-president aide Tracy Sefl. "She could help advance President Obama's stated goal to create 1 million new American manufacturing jobs. Sefl contends, "The apparel sector is growing but needs concerted help in the face of global challenges." (China, anyone?)
Of course, multiple people note that, whatever new projects she tackles in the next four years, Michelle's most daunting challenge may well come from within her own household, in the form of teenage daughters. This summer, Malia turns 15 and Sasha, 12. Already, the president has been joking that he is dreading the prom. Michelle needs to brace herself, advises Beltway media maven Tammy Haddad, head of Haddad Media. "It's so much more difficult to be the parent of teenagers." Among the issues the first couple will need to revisit, says Haddad: will they let the girls have a different, perhaps higher-profile, role as they get older?
So much for a less stressful second term.