Donald Trump 'doesn't have a big enough spine to attend' Correspondents' Dinner, Says Michelle Wolf
One year after making headlines with her controversial routine at the White House Correspondents' Dinner, comedian Michelle Wolf is firing shots off at President Donald Trump for his decision to once again skip the annual event.
Trump announced plans Friday to hold a campaign rally on April 27 instead of attending the dinner, marking the third year the president has been a no-show at the annual feast, which has often featured a comedian giving biting remarks of the politicians and press in attendance.
While speaking at a Power of Women NY event on Friday, Wolf said the president "doesn't have a big enough spine" to appear at the gathering of journalists.
"You know, he's probably just really busy because he's got to golf and honestly, I don't know if anyone really wants to watch him eat," Wolf joked.
"So I think it's probably for the best," she continued. "He doesn't have a big enough spine to attend. A person who can't take someone making fun of them, I don't really care about."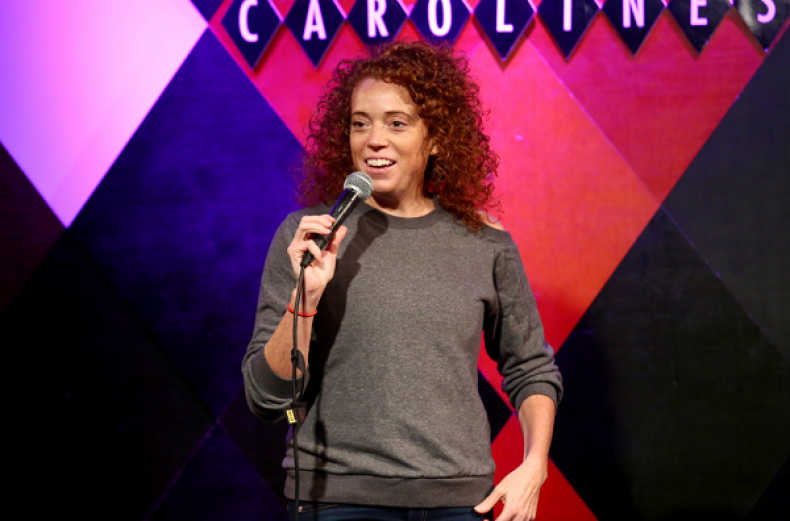 As for why Trump decided to bail on the dinner yet again, the president said the event was "so boring" and "too negative," likely referring to Wolf's provocative appearance last year.
Trump was in Michigan for a rally on the night of the 2018 WHCD, and the year before that, he was busy with an event in Pennsylvania. At both rallies, the president criticized the "fake news" media and claimed he'd rather spend time with "much better people" like the folks at his event than members of Washington's media scene.
Wolf faced significant backlash following her appearance at the 2018 dinner, with a number of politicians and correspondents saying they were offended by her criticism and jokes, particularly the comments aimed at White House Press Secretary Sarah Huckabee Sanders.
"And of course, we have Sarah Huckabee Sanders. We are graced with Sarah's presence tonight. I have to say I'm a little star-struck. I love you as Aunt Lydia in The Handmaid's Tale. Mike Pence, if you haven't seen it, you would love it," Wolf said, later adding, "I actually really like Sarah. I think she's very resourceful. Like she burns facts, and then she uses that ash to create a perfect smoky eye. Like maybe she's born with it, maybe it's lies. It's probably lies."
Following the Capitol Hill outrage sparked by Wolf's attendance, the White House Correspondents' Association decided to break from the tradition of having a comedian host the dinner and chose American historian and biographer Ron Chernow instead. Author of six best-selling books, Chernow has covered the lives of many presidents and political figures throughout his career.
In 2011, Trump attended a Correspondents' Dinner, where host Seth Meyers roasted the reality TV star for his political aspirations.
"Donald Trump has been saying he will run for president as a Republican, which is suprising since I just assumed he was running as a joke," said Meyers while C-Span cameras filmed a stone-faced Trump amid the laughing audience members.