Michelle Wolf: 'Trump Never Laughs; It's Terrifying'
Michelle Wolf appears to have figured out long ago that life is a joke, and has since dedicated her entire existence to laughing at it.
In April, the New York-based comedian was thrust into the spotlight for her cut-throat quips at the White House Correspondents' Dinner, where she savagely roasted President Donald Trump, his inner circle, his adult children, Democrats, Republicans and the press in an almost 20-minute long set that seemingly divided the country.
Wolf called Ivanka Trump "as helpful to women as an empty box of tampons," claimed "Mike Pence is what happens when Anderson Cooper isn't gay" and said Mitch McConnell was "finally getting his neck circumcised." But it was her joke about White House press secretary Sarah Huckabee Sanders burning facts "to create a perfect smokey eye" that drew a slew of critics who accused her of humiliating a "wife and mother on national television for her looks."
Following her performance, Wolf's highly controversial set quickly sparked a nationwide debate about the limits of comedy under a president who is known for relentlessly launching vicious attacks on his enemies and making derogatory comments about women who have accused him of sexual misconduct.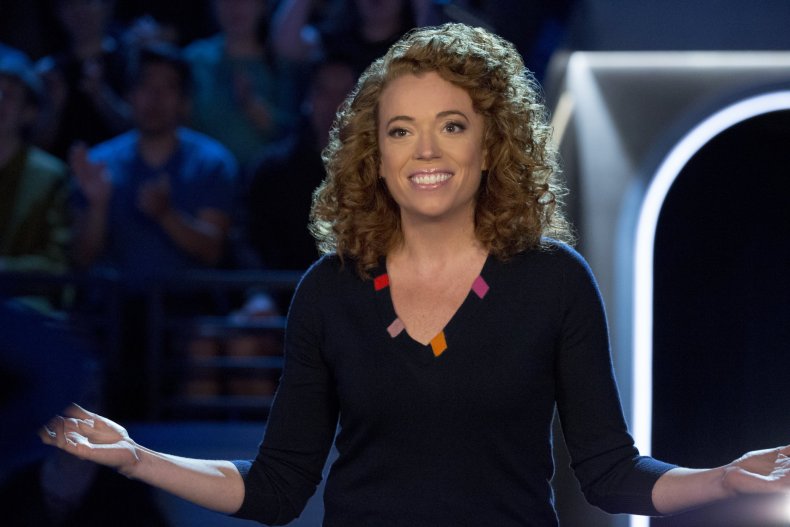 "They just didn't listen to the joke. It's clearly not about her looks," Wolf told Newsweek. "Anyone who thought it was about her physical appearance is just not as smart as I thought they were."
Wolf, however, also admits she's just been too busy working on her career to care about the backlash. "Making people laugh is my first priority as a comedian… I can't control how jokes are interpreted," she said. Two weeks ago, her new late-night show The Break With Michelle Wolf launched on Netflix. The topical weekly half-hour variety series blends together live comedy, guests and sketches as the fiery redhead takes aim at celebrities and politicians in current events.
(Newsweek's interview with Wolf has been condensed for length.)
Congratulations on your new Netflix series. What was the idea behind the show and how did it come to be?
There are plenty of late-night shows out there and I wanted this one to feel different and to play to my strengths, which is joke-telling. I also wanted to make fun of everything and everyone, while just having a good time and being silly.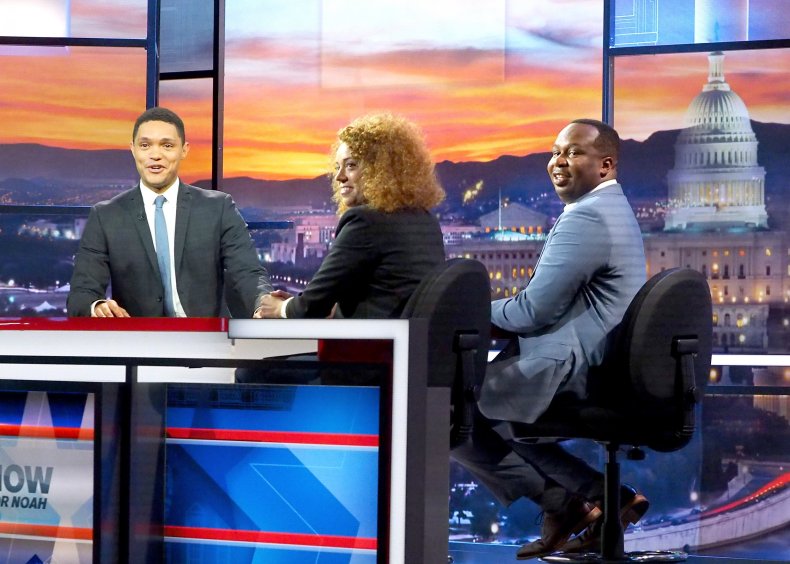 You've been consistently praised for the quality of your jokes. Walk me through your creative process when writing.
It's saying not what people want you to say but saying what people didn't know they wanted you to say. Something surprising and relatable. Making people laugh is my first priority as a comedian. If you have an agenda that's fine, but you better have a good punchline as well.
I also try and leave no stone unturned. When I'm writing a joke, I will go down almost every cul-de-sac to explore different ways [to present a joke]. Sometimes it's good to go down those roads… and sometimes it's better to go straight to the house.
Are there any topics that you won't joke about? Do you have any hard lines… at all?
There are some topics where the bar is higher than others. If you're going to joke about something serious or a little touchy, it better be a good joke. The punchline better be good enough to overcome their aversion to you telling the joke. Sometimes its hard, but it can be done. I don't have any hard lines, nothing is off limits.
It's been over a month since your White House Correspondents Dinner performance—which effectively made you a household name in comedy—how does it all feel in hindsight?
It feels great although I have been way too busy to really reflect on it. The Tuesday after the dinner was our first rehearsal [for the Netflix show] and I was actually just happy to get the dinner over with so I could focus entirely on the show and that's all it's really been since then.
You received so much heat for your Sarah Huckabee Sanders joke. ["I actually really like Sarah. I think she's very resourceful. But she burns facts and then she uses that ash to create a perfect smokey eye. Like maybe she's born with it, maybe it's lies. It's probably lies," Wolf said at the WCHD]. What would you say to that?
They just didn't listen to the joke. It's clearly not about her looks. Anyone who thought it was about her physical appearance is just not as smart as I thought they were.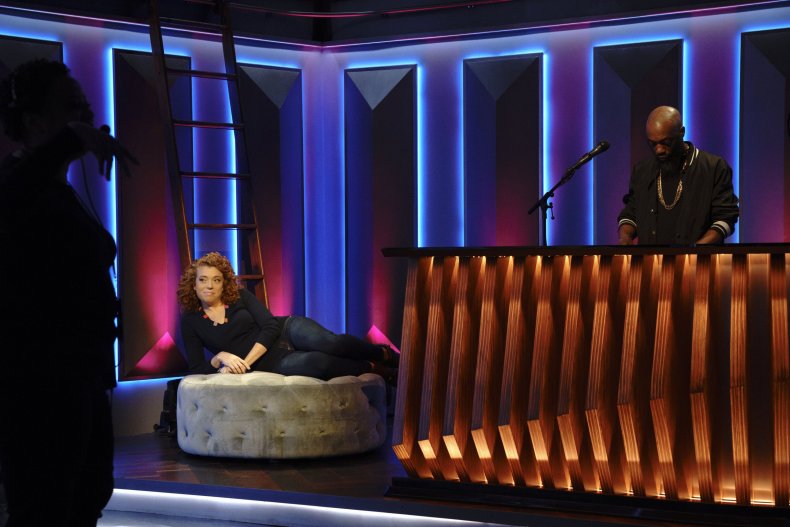 Yeah, you actually did rip into Mitch McConnell and Chris Christie's looks but no one cared. Why is anything close to a comment on a woman's appearance off limits?
Women are so heavily judged based on our appearances. I look forward to the day when we will be respected for our abilities so we can get back to making fun of how we look. Society needs to focus on what women are good and bad at, rather than putting so much of our worth on our looks. It's fair game to make fun of a man's physical appearance because no one is not electing someone to office or not hiring a man because they're ugly. If that was the case, we would have, like, three presidents.
Are you extra careful when writing jokes about women?
Yeah it was a conscious decision we made for the White House Correspondent's Dinner. We didn't want to joke about a woman's physical appearance but that was fine because there was so much other interesting things to make fun of these women for. [Laughs]
The WHCD association strangely distanced themselves from you after the performance...
The new WCHD president must have felt the pressure to do it and then caved to that pressure. Whatever they felt they need to do... I don't really care.
How do you deal with backlash?
I can't control how jokes are interpreted. I always try my material out in front of a bunch of people before the final product is heard and I wouldn't keep telling jokes If the audience wasn't laughing at them. I'm not in the business of defending anything I say, I'm just in the business of writing and performing.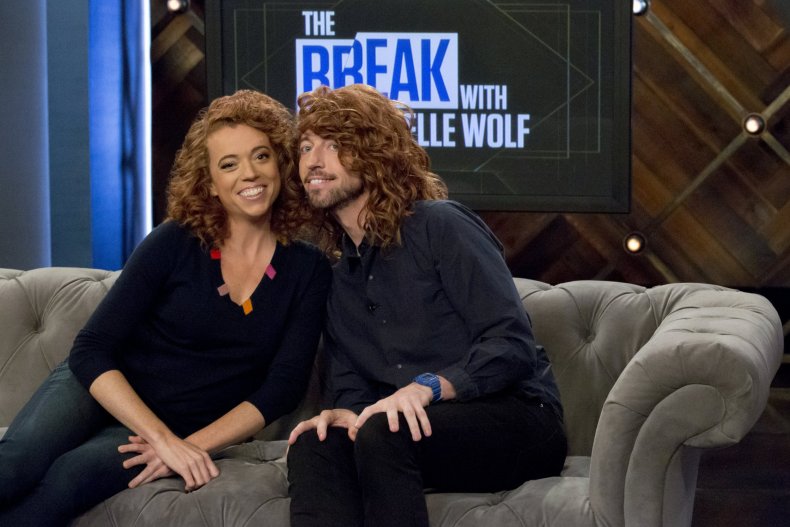 Trump called your set a "total disaster."
I don't care [laughs]. I would not want to be complimented by the president. It's terrifying that Trump never laughs... I don't know if anyone's ever seen him laugh. It seems like a dark hole in someone's personality. If you don't have the ability to laugh... that's just sad.
Has the president been good for business? A lot of comedians these days seem to make him a focal point in their sets.
I haven't made a single Trump joke on my show yet and over the past few years I've only had a few Trump jokes in my stand up. I'm not interested in it. Some of the Trump jokes out there are very hacky, its all about orange skin and tiny hands… stuff that's just facts that people say. For some reason people have it in their heads that it's a joke but it barely is.
I think Trump has been great for the business of news. He's been great for ratings. There's no way CNN isn't thrilled that he's president. Seeing Jeff Zucker [the president of CNN] hugging and being all chummy with Kellyanne Conway just made me realize: "Oh this is all a show and you don't realize there's real world implications and people are actually being hurt and suffering from this while you guys are raking in a bunch of money."
You're one of a handful of women who have broken into the late-night industry. Why do you think being a female comedian is so difficult?
I think a lot of it is that we're still playing catch up. For the longest time it was very hard for women to be in the industry, but then amazing women paved the way for people like me, which I'm incredibly grateful for. I have always looked up to Carol Burnett because she always did an opening monologue [in her shows] where she would ask the audience questions. I thought she was fearless and I've always tried to emulate that.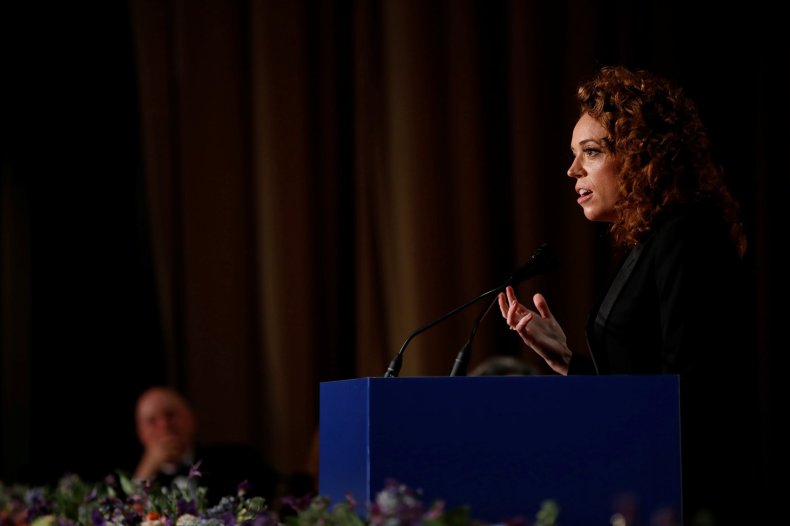 How surprised are you at how successful you are? Literally five years ago you were working in a tech company.
A lot of it is due to an unrelenting schedule that I've imposed on myself. I've kind of worked non-stop for years. I'm always worried that the last joke I wrote is the last joke I'm ever going to write. I think fear of not succeeding has helped me to succeed.
What is the most interesting thing about being famous?
People want to take pictures of you [laughs]. I've been working so much on the show that I haven't really been out much. The only time I'm outside is when I'm walking to a car to go home so I haven't experienced the fame too much. Sometimes people ask for photos, which is nice but kinda weird.
What can we expect from you in the future?
Hopefully I can keep writing jokes, evolve as a comedian and continue to bring you all comedy that I'm really proud of.
The Break With Michelle Wolf is currently streaming on Netflix with episodes out every Sunday.