Michelle Wolf: 'If You See Ivanka Trump on the Street, Call Her Tiffany' and It'll 'Devastate Her'
Comedian Michelle Wolf has taken another shot at the Trump administration, this time recommending the ultimate insult to give to President Donald Trump's eldest daughter.
"If you see Ivanka on the street, first call her 'Tiffany.' This will devastate her," Wolf said, referring to Trump's other daughter who has largely remained out of the spotlight since Trump moved into the White House in January 2017. Wolf then blasted Ivanka Trump in crude terms for her alleged failure to adequately support women, including by comparing her to a sexually transmitted infection.
Wolf's comments, which she made on the latest episode of her Netflix show The Break, came amid continued debate over what tactics should be used to protest against the policies of the Trump administration. Last week, White House press secretary Sarah Huckabee Sanders was asked to leave a restaurant in Virginia in the wake of a Trump administration policy that has led to the separation of more than 2,000 migrant children from their families.
Subsequently, Democratic Representative Maxine Waters called for people to confront Trump officials in public, earning a stern rebuke from President Trump, conservatives and even some senior Democrats. Wolf, though, suggested a similar approach.
"You can't just casually harass these people. You have to insult them specifically," Wolf said. "You've got to hit their deepest insecurities with the hot venom of a teenager from a broken home."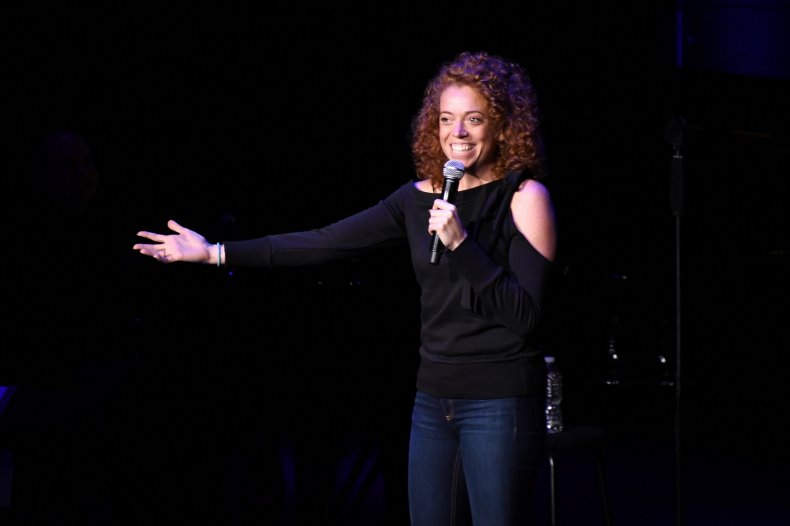 Wolf's remarks in reference to Ivanka Trump, who also serves as a senior adviser in her father's administration, echo comments made by fellow comedian Samantha Bee last month, for which she later apologized.
It is not the first time Wolf has taken aim at a member of the Trump administration. At the White House Correspondents' Dinner in April, Wolf's jokes directed at Sanders were widely criticized by Trump supporters and others.
"Every time Sarah steps up to the podium I get excited, because I'm not really sure what we're going to get. You know, a press briefing, a bunch of lies or divided into softball teams," she said.
"I actually really like Sarah. I think she's very resourceful. Like she burns facts, and then she uses that ash to create a perfect smoky eye. Like maybe she's born with it, maybe it's lies. It's probably lies."