Michelle Wolf Slams ABC for Hiring 'Lady Hitler' Roseanne Barr
Comedian Michelle Wolf hit ABC for hiring Roseanne Barr, who she described as "lady Hitler" amid controversy over the actor's racist tweets.
"Everyone's been saying it's so brave of ABC to cancel their hit show, but the bold move was actually putting this lady Hitler chef back on the air in the first place," Wolf said in a preview clip of her Netflix show The Break.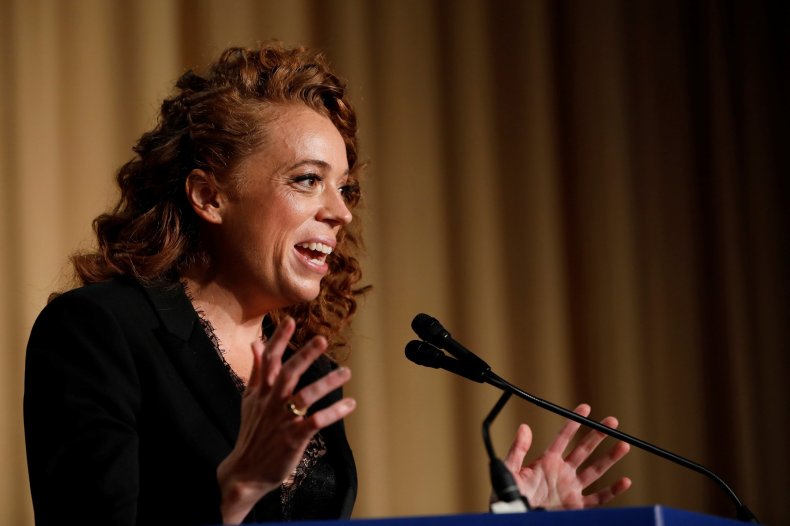 Wolf was alluding to pictures showing Barr dressed as the Nazi leader baking cookies taken for a Jewish satirical magazine.
A new run of Barr's hit show Roseanne, which was a ratings smash, was cancelled last week after the actor in a tweet described Valerie Jarrett, a former aide to President Barack Obama, as a cross between the Muslim Brotherhood and "Planet of the Apes."
Barr claimed the tweet was a joke, and blamed the side effects of taking Ambien.
"It's not a joke, it's barely a tweet," Wolf said in the clip. "Her excuse for tweeting it was bad. You got to get better at one of those, Roseanne!"
Wolf had herself faced criticism from Republicans in April, when she roasted President Donald Trump and key aides at the White House Correspondents' Dinner in Washington. She mainly faced criticism for her jokes about abortion and Sarah Huckabee Sanders. Barr is a supporter of Trump in real life, as is the character she plays in the Roseanne reboot.