Michelle Wolf Jabs Huckabee Sanders For Getting Thrown Out Of Restaurant: 'No Shirt, No Morals, No Service'
Comedian Michelle Wolf was quick to respond to news that Sarah Huckabee Sanders was thrown out of a Virginia restaurant because she works for Donald Trump.
"No shirt, no morals, no service," Wolf tweeted to her 540,000 followers on Saturday afternoon.
Sanders was reportedly having dinner at the Red Hen in Lexington, Virginia on Friday evening when she was approached by the establishment's owner who asked her to leave because she is employed at the White House by the Trump administration.
The press secretary put out a statement on Twitter, saying that she "politely left" and the owner's actions "say far more about her than about me. I always do my best to treat people, including those I disagree with, respectfully and will continue to do so."
This is not the first time that Wolf has taken a jab at Sanders.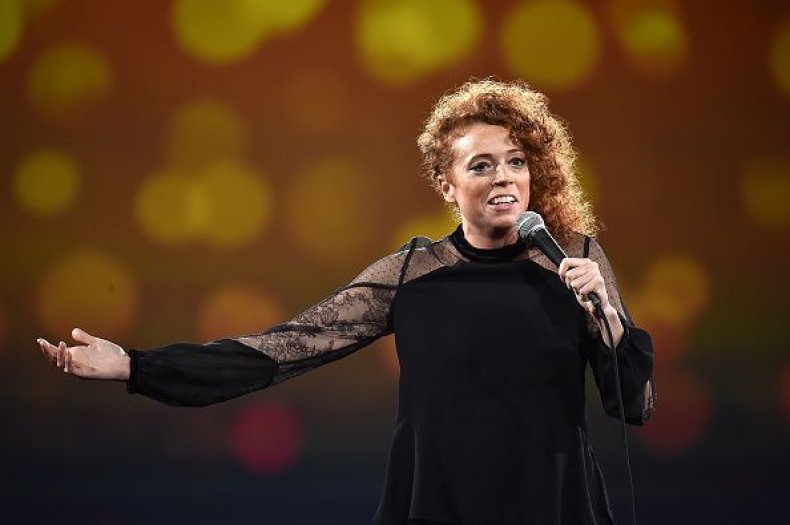 While she was hosting the White House Correspondents Dinner this year, Wolf made several jokes aimed at the press secretary while she was in attendance.
"Everytime Sarah steps up to the podium I get excited because I'm not really sure what we're gonna get, you know, a press briefing, a bunch of lies," Wolf said. Wolf continued, stating that Sanders "burns facts, and then she uses that ash to create a perfect smoky eye."
Wolf continued her comedic bit on Sanders in a new Netflix show The Break with Michelle Wolf and took a moment to clarify her comments from the dinner.
"For the record, that was not a looks-based joke, that was about her ugly personality," Wolf said.