Michelle Wolf's White House Correspondents' Dinner Performance Prompts 'The Hill' to End Participation
After a controversial performance by comedian Michelle Wolf at the White House Correspondents' Association Dinner, newspaper The Hill will no longer participate in the event without "major reforms."
The dinner is an annual event that benefits the WHCA and a number of journalism students who receive WHCA scholarships. It typically includes a comedian who skewers journalists and the presidential administration. Wolf, a former member of Comedy Central's The Daily Show, received criticism for what was perceived as harsh jokes, especially toward White House press secretary Sarah Huckabee Sanders. Even WHCA President Margaret Talev said that some of the jokes made her "uncomfortable."
In a letter Tuesday to WHCA Chairman Steven Thomma, James Finkelstein, The Hill's chairman, called the routine "out of line."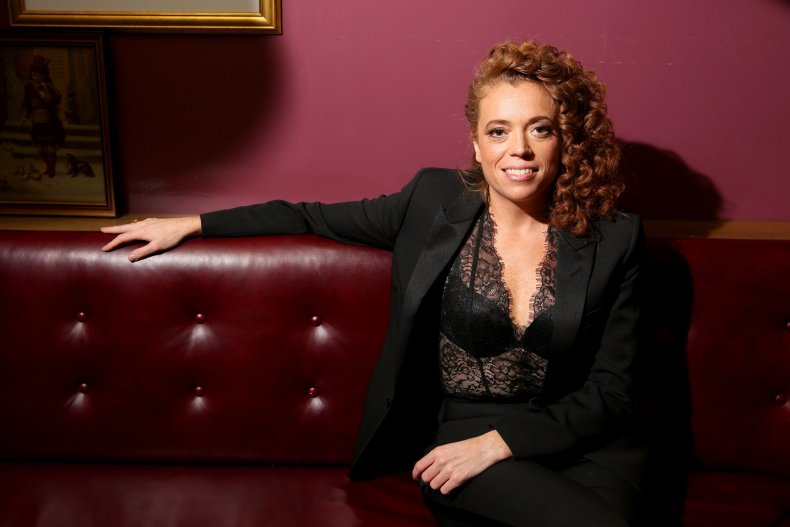 "The Hill, which has participated in the White House Correspondents' Association dinner for many years, does not plan at this time to participate in the event moving forward," wrote Finkelstein. "The kind of jokes told by this year's headliner, Michelle Wolf, were out of line for an event that's supposed to be fun—and fair. Based on what Americans witnessed on national television at Saturday night's dinner, a once-fine evening celebrating the strong, free press the WHCA speaks of has turned into an angry display and ad-hominem attacks."
Finkelstein said The Hill would continue to donate to WHCA scholarships for future journalists and hoped the dinner would return to highlighting the importance of journalism.
"A solid majority of journalists from the left and right have condemned this year's comedian and rightly so. The association made apologies, albeit not to the press secretary, only after the pressure compelled it to happen," wrote Finkelstein. "We hope the dinner can get back to talking about the importance of the Fourth Estate without the kind of ugly sideshow that completely overshadowed the event this year."
The Hill was the first major publication to officially quit in protest over Wolf's performance.
The president typically attends the dinner, but Donald Trump has declined to come for the past two years. Past presidents have offered their own set of jokes at the dinner prior to a comedian's performance.
Wolf stood by the material.
"I wouldn't change a single word that I said. I'm very happy with what I said, and I'm glad I stuck to my guns," said Wolf in an interview with NPR.
The WHCA did not immediately respond to a request for comment. Newsweek does not participate in the dinner, nor does it donate to the WHCA.