Michigan Lawmaker Says Abortion Should Be 'Hard' and ''Painful' but That Women Should 'Allow God to Take Over'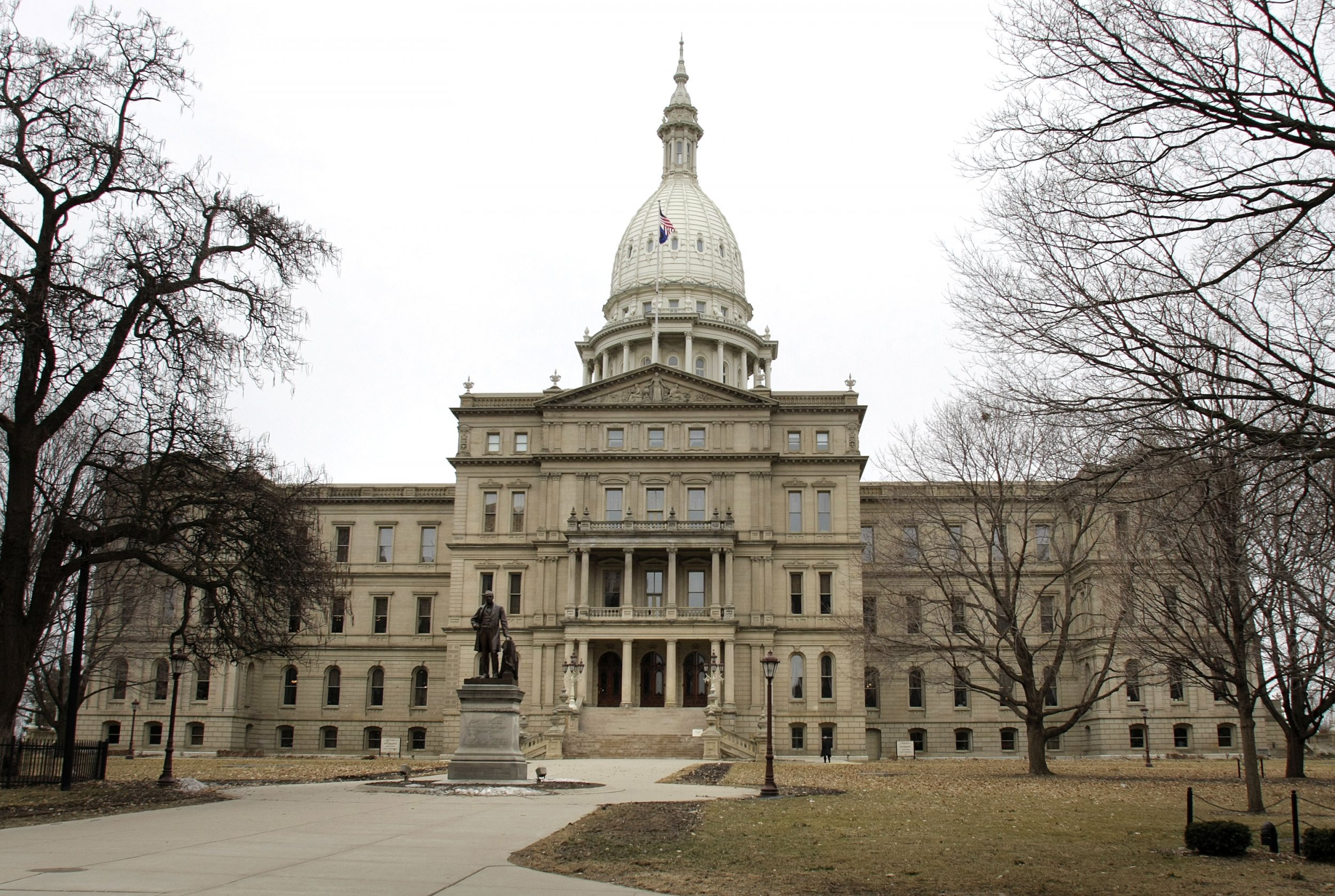 A Michigan state senator said that abortion "should be painful" during debate over bills to ban dilation and evacuation, a procedure typically used in second-trimester abortions.
"Of course it should be hard, and the procedure should be painful, and you should allow God to take over, and you should deliver that baby, and you should handle the situation," Republican state Senator Kim LaSata said Tuesday, responding to objections that the legislation would make dilation and evacuation procedures dangerous and more painful. The legislator also spoke about her own effort to terminate a pregnancy and said she delivered a stillborn child. "Until the day abortion is made illegal, I will fight for those unborn babies."
The bills would define dilation and evacuation procedures as "dismemberment abortion" and allow doctors who would perform the procedure to be charged with felonies, unless it was performed to save the mother's life. Legislation passed along party lines in both chambers of the state legislature, setting up a confrontation with Governor Gretchen Whitmer, a Democrat, who said she would veto the bills.
"I think that these are decisions that should be made between a woman and her doctor," Whitmer said while speaking about the legislation. "I've always supported a woman's autonomy and freedom to make her own choices, and that should be no surprise to anyone in this town."
Anti-abortion rights groups said they would challenge Whitmer.
"If Governor Whitmer follows through on her threat, we plan on collecting 400,000 signatures to bypass her and end late-term dismemberment abortions in Michigan," Chris Gast, a spokesperson for the Right to Life of Michigan, told Newsweek.
LaSata did not immediately respond when contacted by Newsweek.
Citizen-initiated constitutional amendments can be placed on Michigan's ballot if supporters get 10 percent of the votes cast for governor in the previous election. For a 2020 ballot initiative, advocates would need to receive more than 425,000 signatures, according to Ballotpedia.
Democrats in the state legislature opposed the bills.
"One of the most egregious aspects of this bill is that there are no provisions for rape or incest. As a survivor of rape, this is simply unacceptable," Representative Laurie Pohutsky said.
The partisan debate in Michigan mirrored that unfolding in other parts of the country. On Wednesday, Governor Kay Ivey of Alabama signed into law the nation's most restrictive abortion ban, which prevented virtually all abortions.
The bill, which Amnesty International called a "violation of human rights," garnered most of its support in the state Senate from white, Republican men.
Sixteen states have passed or are pursuing legislation that seeks to ban abortion after a fetal heartbeat is detected, in the hope that these restrictive state abortion laws will reach the Supreme Court and succeed in overturning Roe v. Wade.