Michigan AG Says If Trump Doesn't Wear Mask At Ford Plant He'll Be Asked Not To Return To State
Michigan Attorney General Dana Nessel wrote a letter to the White House calling on President Donald Trump to wear a mask during his Thursday visit to the state's Ford plant.
"If he fails to wear a mask, he's going to be asked not to return to any enclosed facility inside our state," Nessel said in an appearance on CNN's New Day Thursday morning.
She said she felt it was necessary to write to the White House because Michigan has been hit particularly hard by the novel coronavirus. The state has reported 52,988 confirmed cases and 5,060 deaths.
"If we know he's going to come to our state and we know he's not going to follow the law," she said, "I think we're going to have to take action against any company or any facility that allows him inside those facilities and puts our workers at risk."
Ford has also asked Trump to wear a mask during his visit.
In her letter to the White House, Nessel pointed out that Trump has been exposed to COVID-19.
"Anyone who has been recently exposed, including the President of the United States, has not only a legal responsibility, but also a social and moral responsibility, to take reasonable precautions to prevent further spread of the virus," the letter read.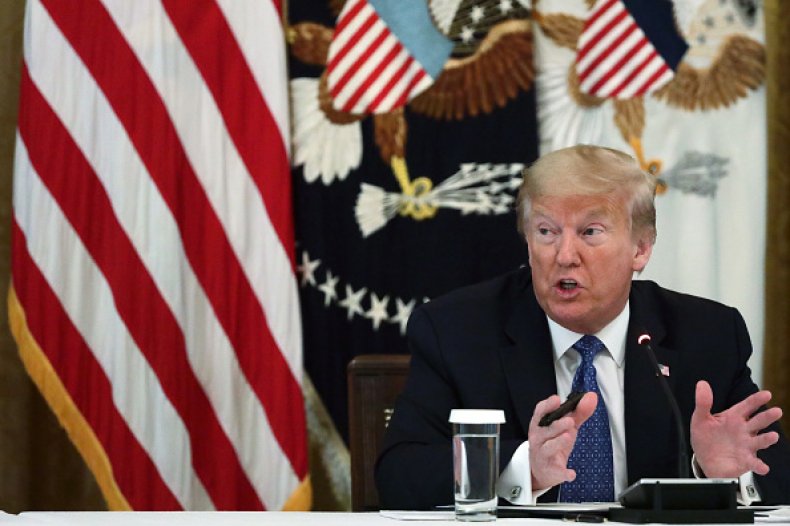 When asked by reporters on Tuesday if he plans to wear a mask, Trump said, "I hadn't even thought about it." He has not publicly worn a mask since the beginning of the pandemic.
In the latest reopening of Governor Gretchen Whitmer's MI Safe Start plan, the state's manufacturing employees went back to work on May 11.
Manufacturing companies must follow the order's safety guidelines, which include daily entry screenings for anyone entering the facility and the suspension of all nonessential in-person visits. Workers must also wear masks provided by the manufacturing facilities and maintain six feet of social distancing.
Nessel said the state has already waved the ban against outside visitors to plants for Trump's visit, but insists he still wear a mask.
"We are just asking that President Trump comply with the law of our state, just as we would make the same request of anyone in those plants," Nessel said.
In efforts to appeal to Trump's interest in reopening businesses around the nation, she asked him to think of wearing a mask as an economic choice. She said some plants have already had to close for disinfection after workers tested positive for COVID-19.
"We're asking if President Trump doesn't care about his own health, doesn't care about the health and the safety of people who work in those facilities," Nessel said, "at least care about the economic situation of costing these facilities so much money by having to close down and disinfect the plant after he leaves."
Trump is set to tour Ford's Rawsonville factory, which has been repurposed to manufacture ventilators, in Ypsilanti, Michigan on Thursday. He is expected to discuss the collaboration between Ford and General Electric Healthcare during the pandemic while at the plant.