Michigan Amber Alert: Missing Calista Kay Rose, 13, Wearing Pink Winter Coat, May Be With 45-Year-Old Man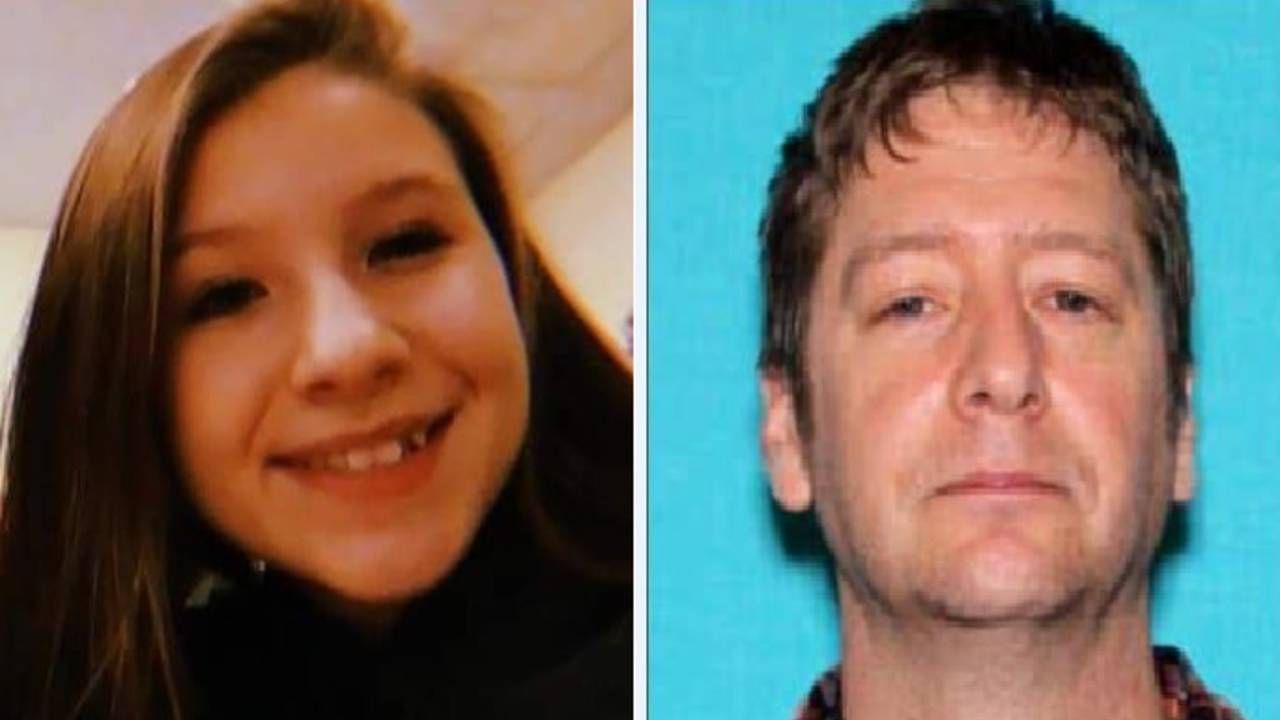 Police in Michigan have issued a state-wide Amber Alert for a teenager who has gone missing in Kalamazoo County.
According to Michigan State Police, Calista Kay Rose was last seen on Tuesday at around 1:30 a.m. in Galesburg, a town located approximately 90 miles west of Ann Arbor.
Galesburg is less than 10 miles east of Kalamazoo, the county seat of Kalamazoo County.
The 13-year-old was wearing a pink winter coat and a black T-shirt when she was last seen. According to Michigan State Police's description of the teenager, Rose is white, with black hair and hazel eyes.
Police believe she may be with Samuel Leroy Chrispens, a 45-year-old white man.
Chrispens may be driving a gray, four-door 2011 Chrysler vehicle with Michigan Registration of 1MCW51.
Officers have urged anyone with information to call Michigan State Police Paw Paw Post at 269-657-5551 or Kalamazoo County sheriff's office at 269-383-8722 or alternative to dial 911.
According to state government data, 3,894 people went missing in Michigan last month. Some 2,912 of those went missing in Wayne County alone, while Kalamazoo County reported 36 cases of disappearance, the eight-most across the state.
Figures compiled by Statista show people under 21 years of age were far likelier to disappear than their older counterparts. Among those younger than 21, female were likelier to go missing than male.
Of the 612,735 people who were reported missing in the U.S last year, 451,753 were aged 21 or younger. Among them, 239,847 of the cases reported involved females with 211,906 related to males.
In comparison, the number of people who went missing dropped to 160,982 among over 21s, where males were likelier to go missing than females. In 2018, 98,611 males aged 21 or above went missing, as opposed to 62,371 females.
Amber Alerts, also known as child abduction emergency alerts, were first introduced in the U.S. in 1996 shortly after the abduction and murder of nine-year-old Amber Hagerman in Darlington, Texas.
Up until Hagerman's tragic death, alternative regional alert names were once used, before the Amber Alert code was adopted across all 50 states.
While the alert takes its name from Hagerman, the U.S. Department of Justice officially classifies Amber as an acronym for America's Missing: Broadcast Emergency Response.
Amber Alerts are distributed by the Emergency Alert System via a combination of public and commercial radio and TV stations and are also broadcast on cable TV and NOAA Weather Radio.