Michigan Bank Robber Misses Court Because He Was Detained for Robbing a Different Bank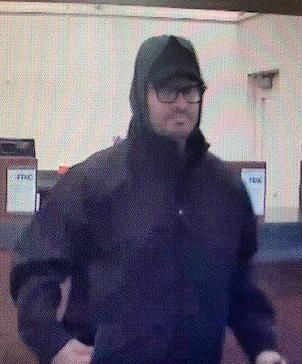 A man found guilty of bank robbery missed his sentencing because he was arrested for robbing another bank over 70 miles away.
Paul Carta, 45, of Macomb Township, Michigan, was arrested on Wednesday after he robbed a Key Bank in Toldeo, Ohio, according to police.
Toledo Police Department said Carta entered the bank at 5740 Lewis Avenue at around 11:45 a.m. on Wednesday. There, he gave a note to a clerk, which demanded money and warned he had a gun.
The teller gave Carta an undisclosed amount of money, before the suspect "fled," police said. Staff at the bank quickly called police.
Just 11 minutes later at 11:56am, officers of the Toledo Police Department took Carta into custody.
Police told WTOL 11 that Carta had driven east on Alexis Road, and steered into a Taco Bell drive-through following the robbery. Officers then surrounded him.
The incident meant Carta missed his sentencing on Thursday for a separate bank robbery.
Carta was due to appear at Macomb County Circuit Court, but was being held in Toledo Municipal Court some 76 miles away, NBC affiliate ClickOnDetroit reported. The sentencing was over a robbery in Utica, Macomb County, Michigan in May. Carta entered Chase Bank on Van Dyke.
Police told ClickOnDetroit he did not plan the robbery in May.
Carta had passed Chase Bank on his way to work, noticed it wasn't busy and saw this as an opportunity to demand money from the cashier. As part of efforts to track him down, Utica Police released a photo of Carta. Officers arrested him days later.
On October 22, he pleaded guilty to bank robbery and was ordered by Judge Jennifer Faunce to pay $11,000 in restitution according to Macomb Daily.
Judge Timothy Kuhlman of Toledo Municipal Court set a $50,000 bond, Macomb Daily reported citing court records.
Carta is due to appear at Toledo Municipal Court on Friday, ClickonDetroit reported.